Trump administration changes position on PLO office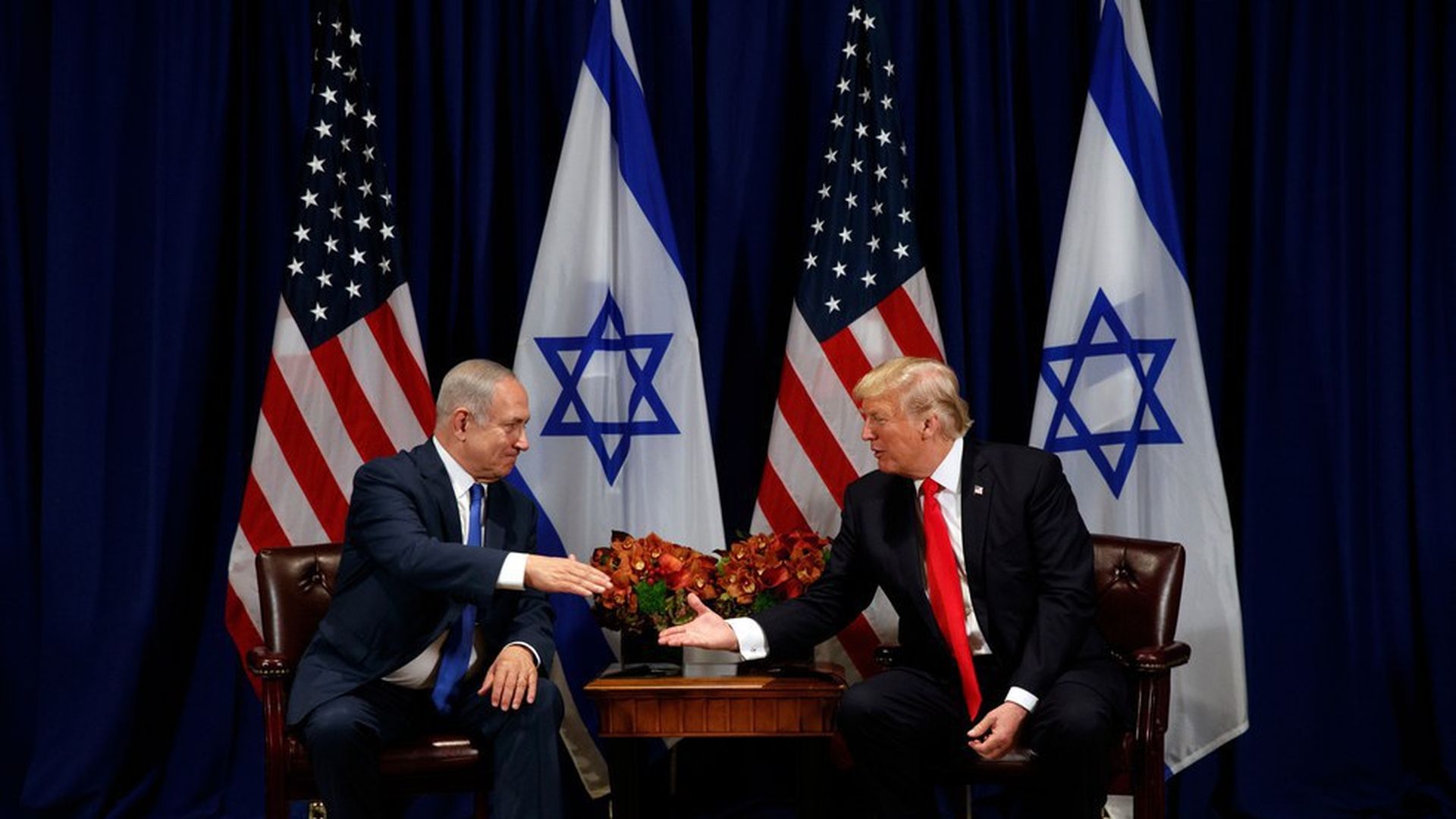 The Palestinian Liberation Office in Washington, D.C., will be allowed to stay open as long as it limits its activities to "achieving a lasting, comprehensive peace between the Israelis and Palestinians," the AP reports, in a reversal by the Trump administration. Those limits on activities could be lifted in 90 days.
Why it matters: Closure of the office threatened to derail U.S. mediated peace talks, as Barak Ravid Of Israel's Channel 10 News and Jonathan Swan of Axios reported earlier.
Go deeper