Trump admin to renew key portion of Iran deal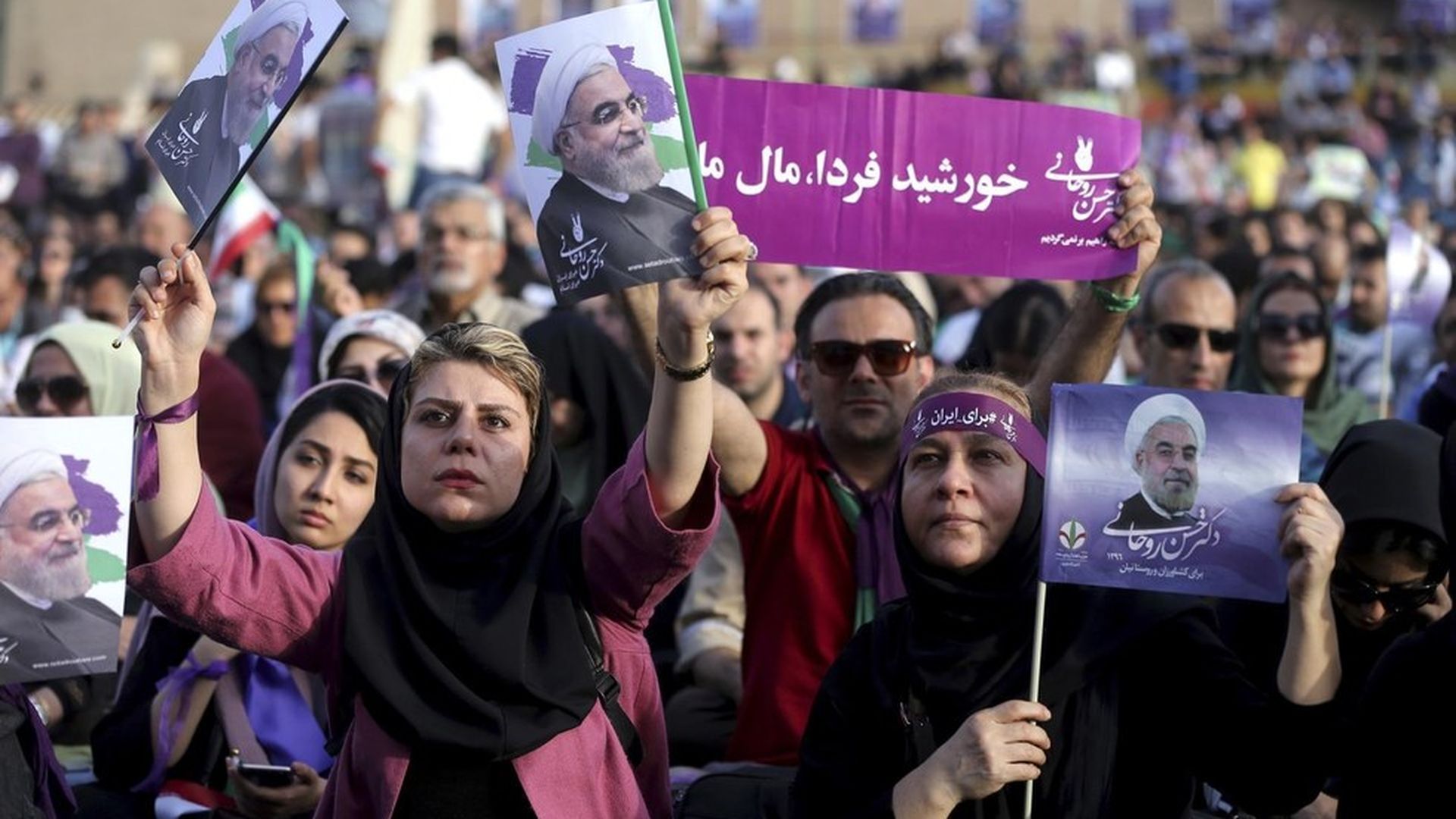 The Trump administration has chosen to retain a key portion of the Iran nuclear deal, renewing waivers that allow foreign companies to do business in Iran, per BuzzFeed News.
The context: Though Trump has often been critical of the Obama-era deal, this decision means that one of its major provisions will remain intact just before Iran heads to the polls on Friday for its presidential election. It'll strengthen moderate President Hassan Rouhani, who has made the deal a highlight of his platform, as he faces down a challenge from conservative cleric Ebrahim Raisi.
Not scot-free: The White House is still set to take some action against Iran, as the Treasury Department will sanction some Iranians for ballistic missile development and the State Department will issue a report condemning Iran's human rights practices.
Go deeper