Trump admin designates North Korea a state sponsor of terror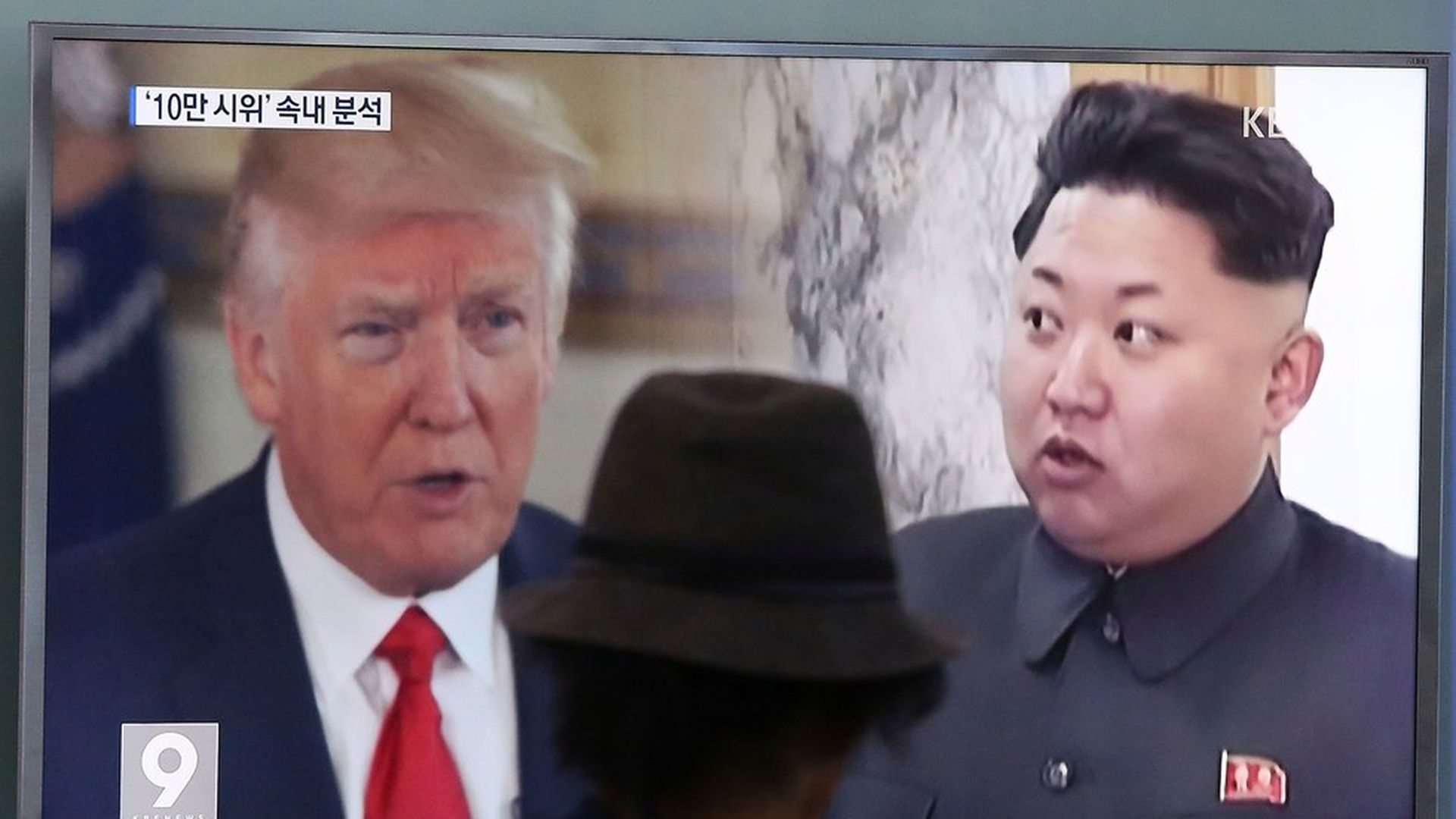 President Trump announced he was adding North Korea to the list of state sponsors of terror on Monday, reversing President Bush's 2008 decision to take the regime off the list. Secretary of State Rex Tillerson has designated it as such, per a State Department official.
The backdrop: Trump discussed the escalating North Korean nuclear threat with President Xi of China and President Moon of South Korea during his recent Asia trip. The White House has long been considering a decision to put North Korea back on the list. North Korea joins Iran, Sudan, and Syria on the list of state sponsors of terrorism.
History: North Korea, which was on the list from 1988-2008, was taken off after it agreed to dismantle some of its nuclear weapons program, but as Congress noted in April this year, "North Korea has failed to live up to these commitments."
Go deeper