Trump "absolutely" still wants Mexico to pay for wall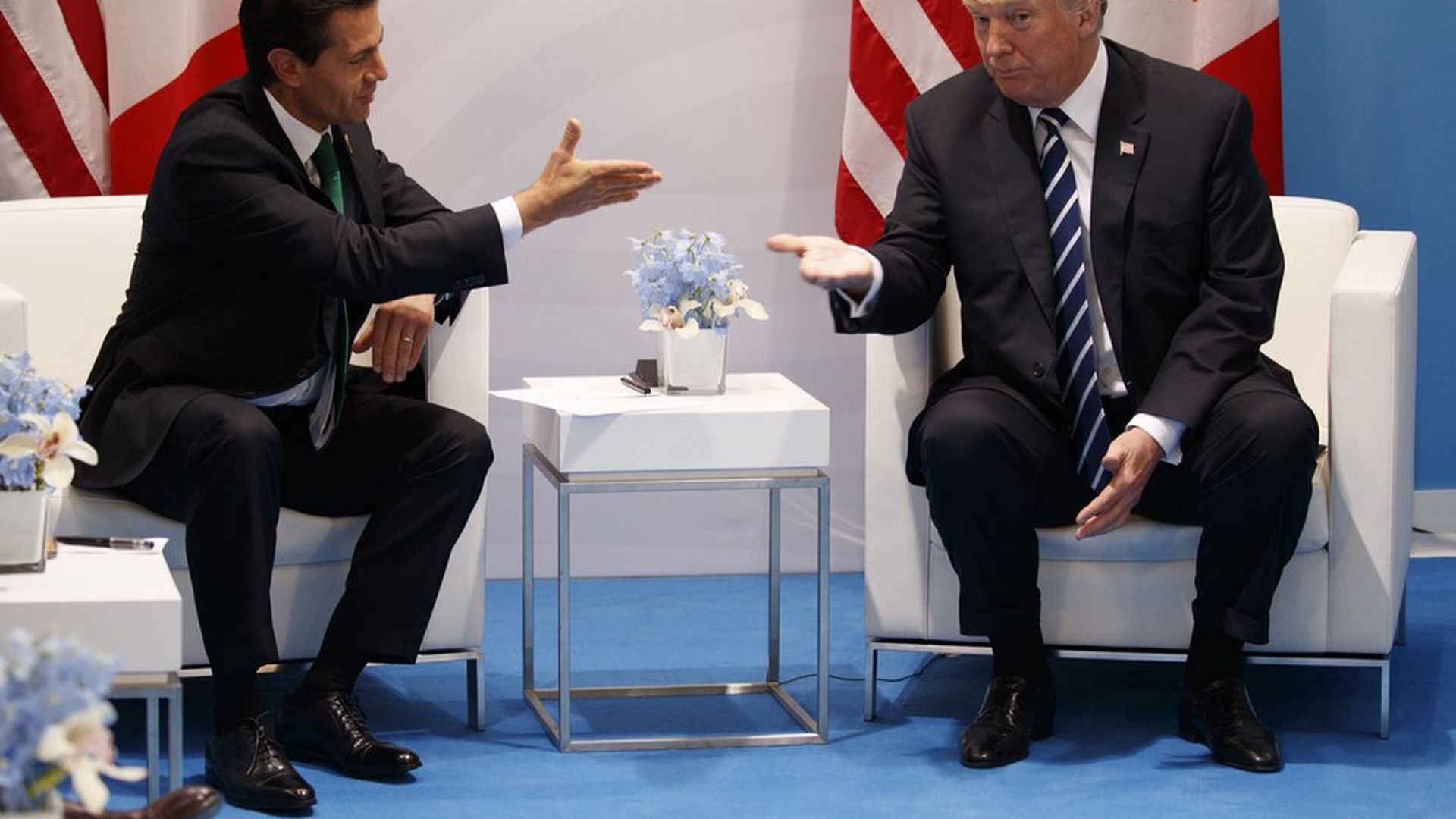 During a meeting with Mexican President Enrique Peña Nieto at the G20 summit, President Trump told reporters that he "absolutely" still expects Mexico to pay for a border wall.
Think back: Peña Nieto called Trump's bluff and cancelled a trip to Washington in January — via Twitter — after Trump attacked Mexico in a series of tweets about both NAFTA and funding for the wall.
Why it matters: It's an antagonistic move by Trump during a summit meant to built compromise and consensus between world leaders, but it's also a signal to Trump's base that he's standing by his campaign pledge.
Go deeper