​Trump 101: Trump tweets — backfire and blanks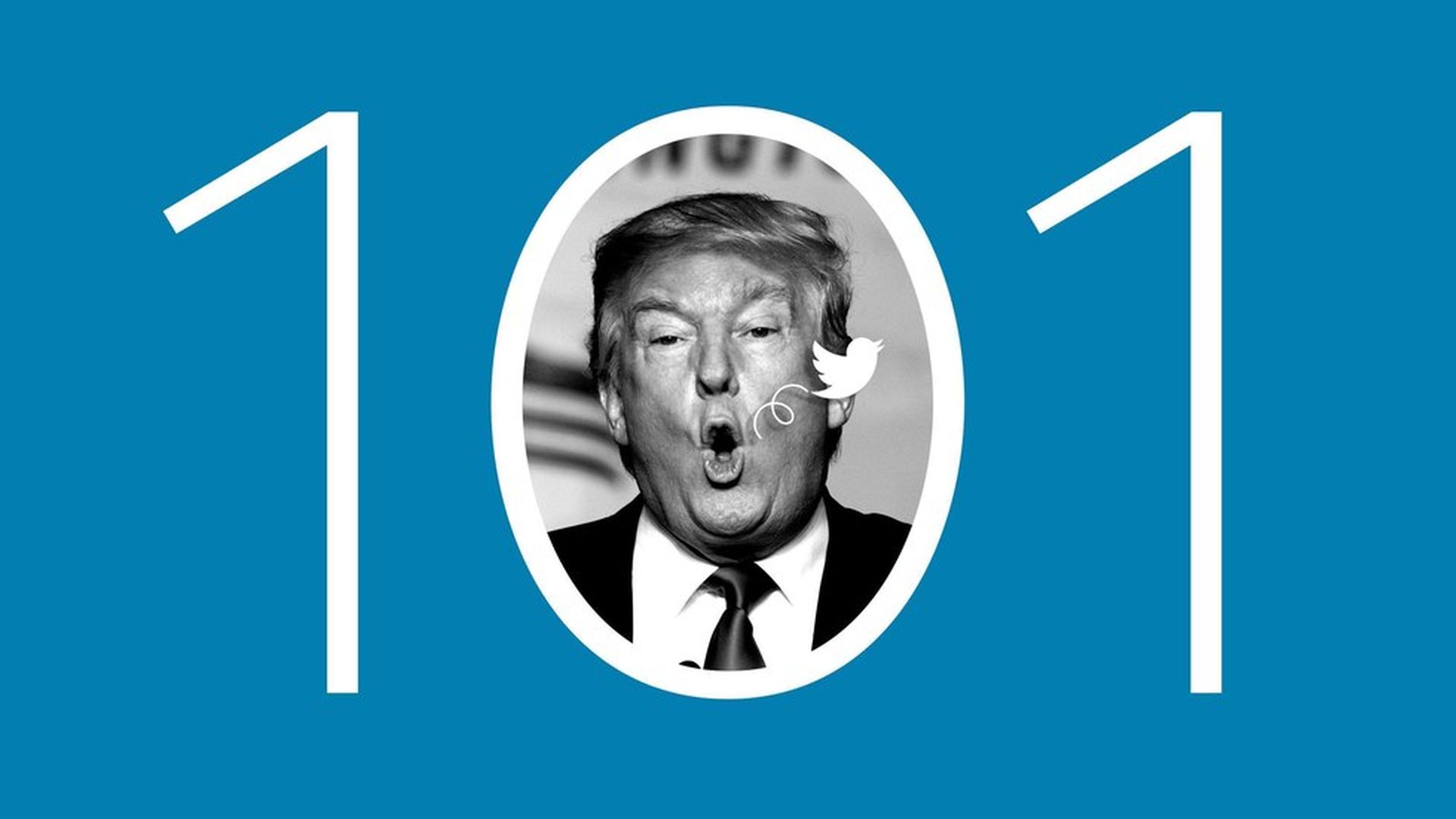 When President-elect Trump was preparing to move to the White House, some of his aides and security experts conspired to impose more guardrails on his raw, prolific tweeting.
"They tried everything in the book," a top campaign official recalled. Some members of Trump's inner circle feared that what was an undeniable asset during the campaign — the power of authentic, direct communication — might become a mixed blessing as the leader of the free world.
How right they were. Trump has continued tweeting just as before, and the result has been a dilution of the impact — a bit of a "boy who cried wolf" effect. As an example, a former aide cited Trump's repeat this week of his "change libel laws?" crusade. The tweet got little attention.
"People kind of get that's he's messing with them," the former aide said.
Trump's view: When the President held a press conference with German Chancellor Angela Merkel in mid-March, a German reporter asked Trump whether he regrets any tweets in hindsight. "Very seldom," was Trump's reply. And he added what is undoubtedly true — that he "probably wouldn't be here right now" were it not for his use of social media during the campaign.
The tradeoff: Twitter helped Trump kill his primary opponents, and allowed him to circumvent negative mainstream media coverage during the campaign. As president, though, his weapon of choice has inflicted wounds on himself as well as his adversaries. ("So-called" federal judge, anyone? Key news organizations as "the enemy of the American people"?)
The damage: Twitter has been the source of Trump's most persistent controversies. Remember, the whole fiasco with Rep. Devin Nunes and the House intelligence committee began with an unsubstantiated Saturday morning tweetstorm in which Trump accused President Obama of illegally wiretapping him. Trump couldn't have thought much about the gravity of these tweets, because he followed them with a jab at Arnold's "pathetic" ratings on "The Apprentice," then hit the golf course.
Public skepticism: Trump's most ardent fans love his tweeting, but most voters don't. A Quinnipiac poll found 59% of voters think Trump should get rid of his Twitter. Trump's approval ratings are worse at this point than any President in the era of political polling (back to Harry Truman, according to FiveThirtyEight).
Fear factor wanes: Republican House members used to tell us how their biggest fear was Trump going after them on Twitter. We hear less of that now, and members are beginning to openly mock Trump.
Bottom line: It's hard to think of a time Twitter has helped Trump since the inauguration. And it's distracting him from better use of a medium with a bigger reach: TV.
Go deeper