Trump 101: How to deal with Donald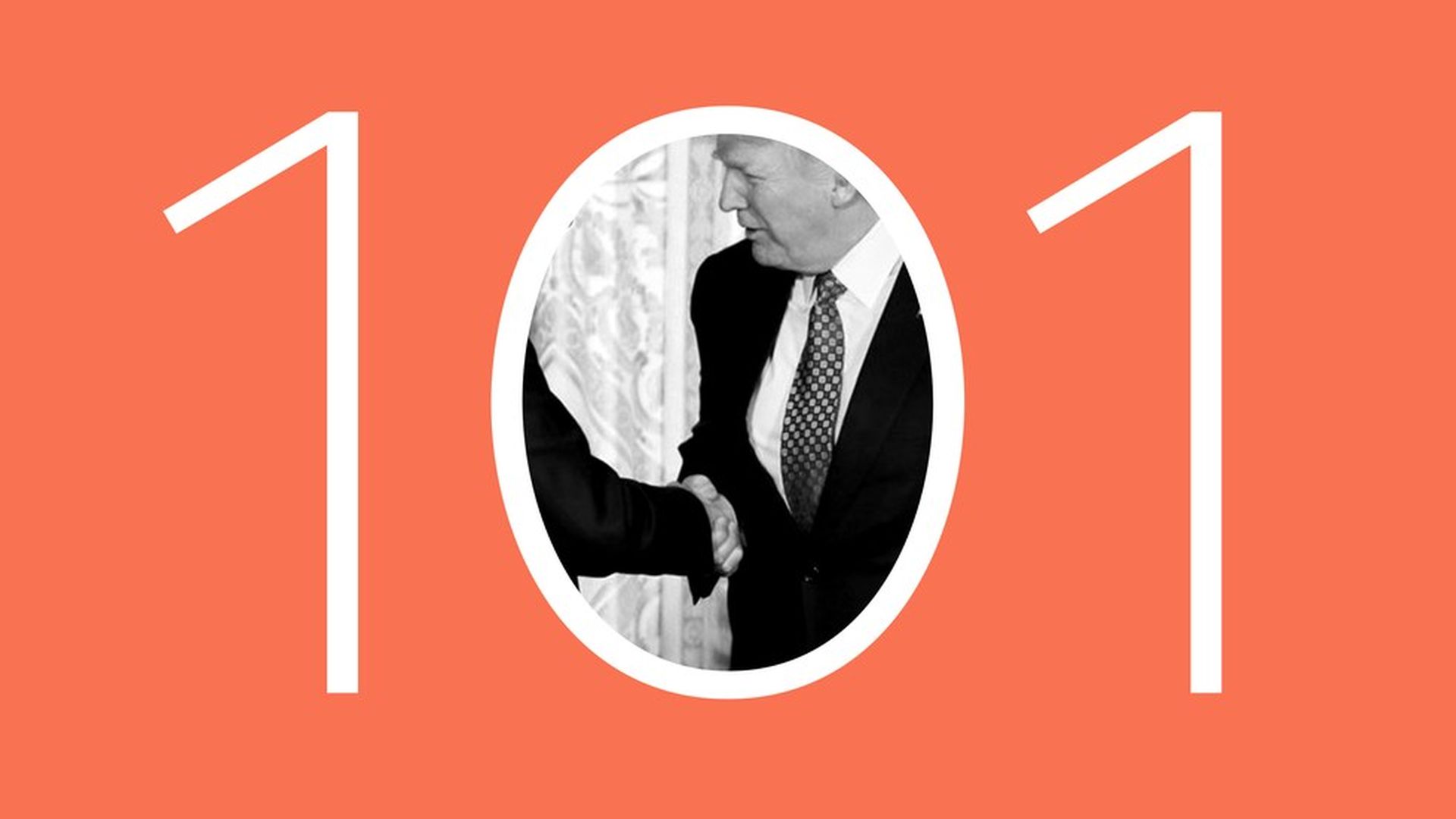 Top CEOs have a new First Customer. With President Trump taking a hands-on approach to negotiations, here are five tips for surviving and thriving — based on conversations with executives, aides and friends who have battled Trump in private and found some success.
Get to the table, whether you love him or not. Trump is a transactional guy with unformed views on many topics. He frequently seeks advice and occasionally takes it. While it might feel right to buckle to pressure and refuse meetings, you lose your leverage, instantly and profoundly.
Give him something he can call a win. Trump has an elastic view of winning, as seen by his trumpeting of companies announcing new U.S. jobs that were set in motion long before the president won. He NEEDS something to tweet, but often needs the specifics filled in, several business leaders told us. The easiest win is something, anything related to creating American jobs.
Find and exploit common ground — on people, real estate, politics or private aircraft. Trump has been most engaged and open-minded when dealing with aerospace companies (partly because he can talk planes, given that he owns a Boeing 757) and infrastructure execs (because he spent his career building things). He has a surface-level-at-best understanding of most policies, so going in for arcane policy discussions doesn't work.
Know he's a vindictive guy who harbors grudges long beyond the moment. If you refuse to meet with him or put out anti-Trump messages, prepare to suffer revenge. He pays close attention to critics, and his aides hand him printouts of anti-Trump statements made by people or companies they don't like. They have a notional enemies list that gets used for everything from rejecting appointments to key jobs, to deciding who gets a voice in policy debates.
Work Steve Bannon and Jared Kushner. Both men sit it on key meetings, and often get Trump alone afterward to shape reaction and follow-up to interaction. Both are accessible by text and cell, and like playing the role of the Trump whisperer.
Then sit back and pray he doesn't whack you with a Saturday morning tweet.
Go deeper