Trump 101: He plans rapid, radical gutting of government regulations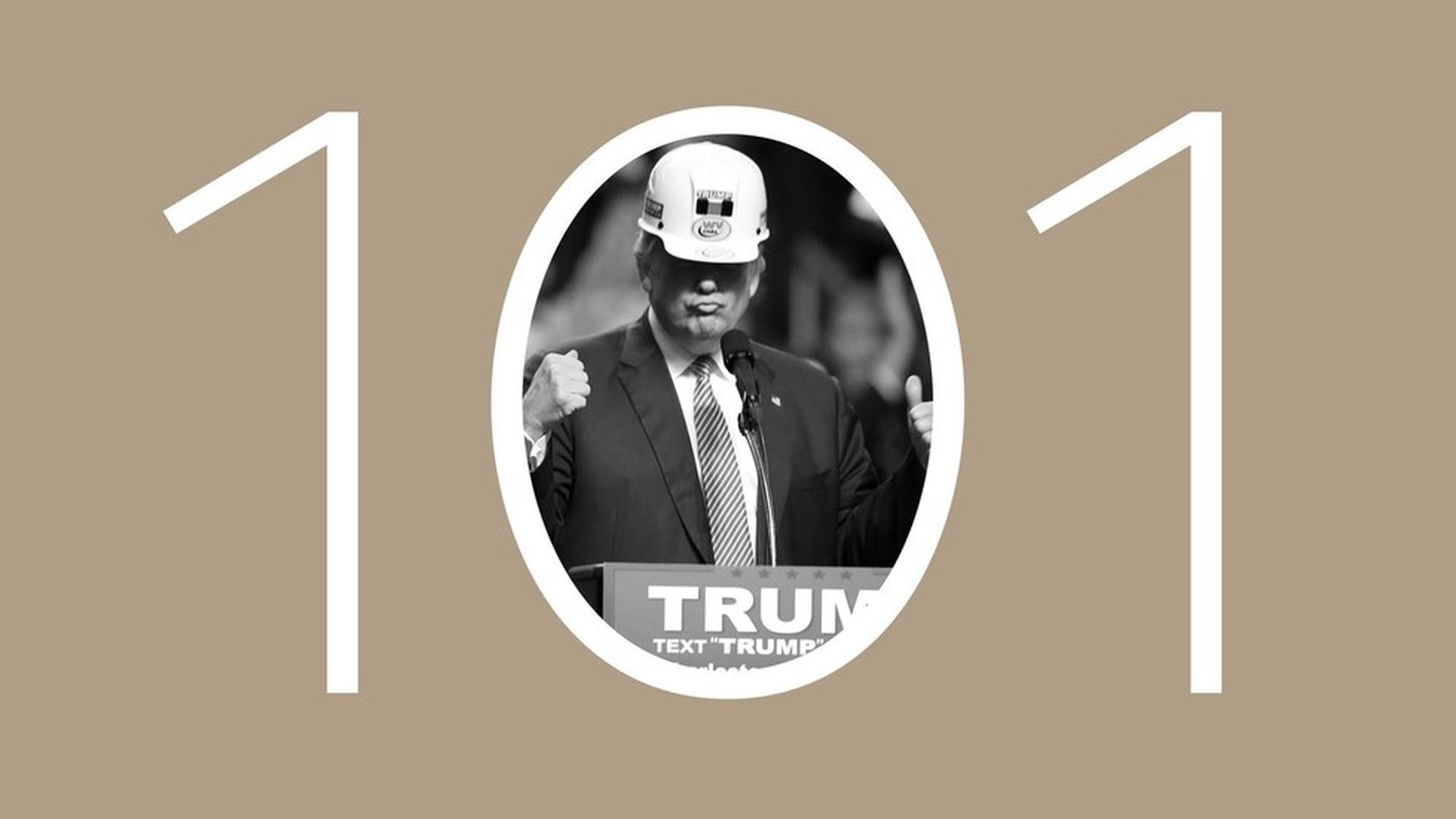 One of the most fervent, but least discussed, elements of President Trump's master plan is the deconstruction of the regulatory state — hobbling EPA, Interior, Energy and more in a bid to — as aides see it— "open up the animal spirits of the economy."
You might call his Cabinet secretaries of the domestic departments "the gutters." Internally, they are known by some as "deconstructors," the men and one woman (Betsy Devos at the Department of Education) tapped because of their shared view in eviscerating key pieces of the agencies they will run.
The blueprint became visible when we connected the dots in department-by-department and agency-by-agency conversations. And when top advisers talked about what animated the selections of very conservative, very anti-government picks for the agencies with big regulatory reach.
A senior transition source said: "This is an important area that has flown under the radar among Democrats, and even Republicans and conservatives. President Trump plans to attack the regulatory state from every angle. The government has been captured by elites, which gets to the very core of what animates the president."
How this will unfold: According to internal administration documents that we viewed, plans include withdrawing or suspending major Obama rules that were not finalized; reopening major rules that have been finalized if they have "highly negative economic consequences"; suspending "forthcoming grants to non-profit groups and universities pending review"; and suspending some hires in progress.
A Republican lobbyist told us after meetings in Trump Tower and the West Wing that the Trump plan is clever because it undermines the regulatory machine, which the president can do by executive action, rather than trying to dismantle the machinery, which requires congressional approval and would be difficult to achieve quickly.
The targets:
Environmental Protection Agency: Top priorities include unwinding Obama's Clean Power Plan and regulations for Greenhouse Gas (GHG) emissions. Trump insiders also want to reopen the process for determining the appropriate fuel economy standards (CAFE).
Department of the Interior: Re-open the so-called five-year leasing plan, which is used to determine the offshore areas available for energy exploration.
Department of Energy: Freeze on all regulations, loan guarantees, and deployment of energy technologies. The plan is to evaluate all of them on a case-by-case basis and unwind the elements of Obama's Climate Action Plan under the purview of the DOE.
Department of Education: There are two big potential actions that some of his education advisers are pushing. Creating a tax credit program to support the educational needs of students is one idea. Making Title I funding portable is another. Title I funding makes up the largest portion of federal education spending. Currently the funding – which goes to poor kids – is given to public schools to administer. Some senior Trump officials wanted to give that money directly to families to use as they see fit (which could mean private schools.) That act alone would be highly disruptive and would enrage progressives. Another major — and less discussed — priority is likely to be reforming Obama's federal loan programs for higher education. Trump insiders believe the federal government has gone way beyond its proper bounds as a loans provider.
The power behind the throne: Much like the nationalistic inaugural speech, and today's push for new immigration restrictions, the quick-strike, hard-line approach to gutting regulation was championed by strategist Steve Bannon and policy guru Stephen Miller, among others.
Previously in Trump 101:
Go deeper