Trump 101: he is definitely not a health nut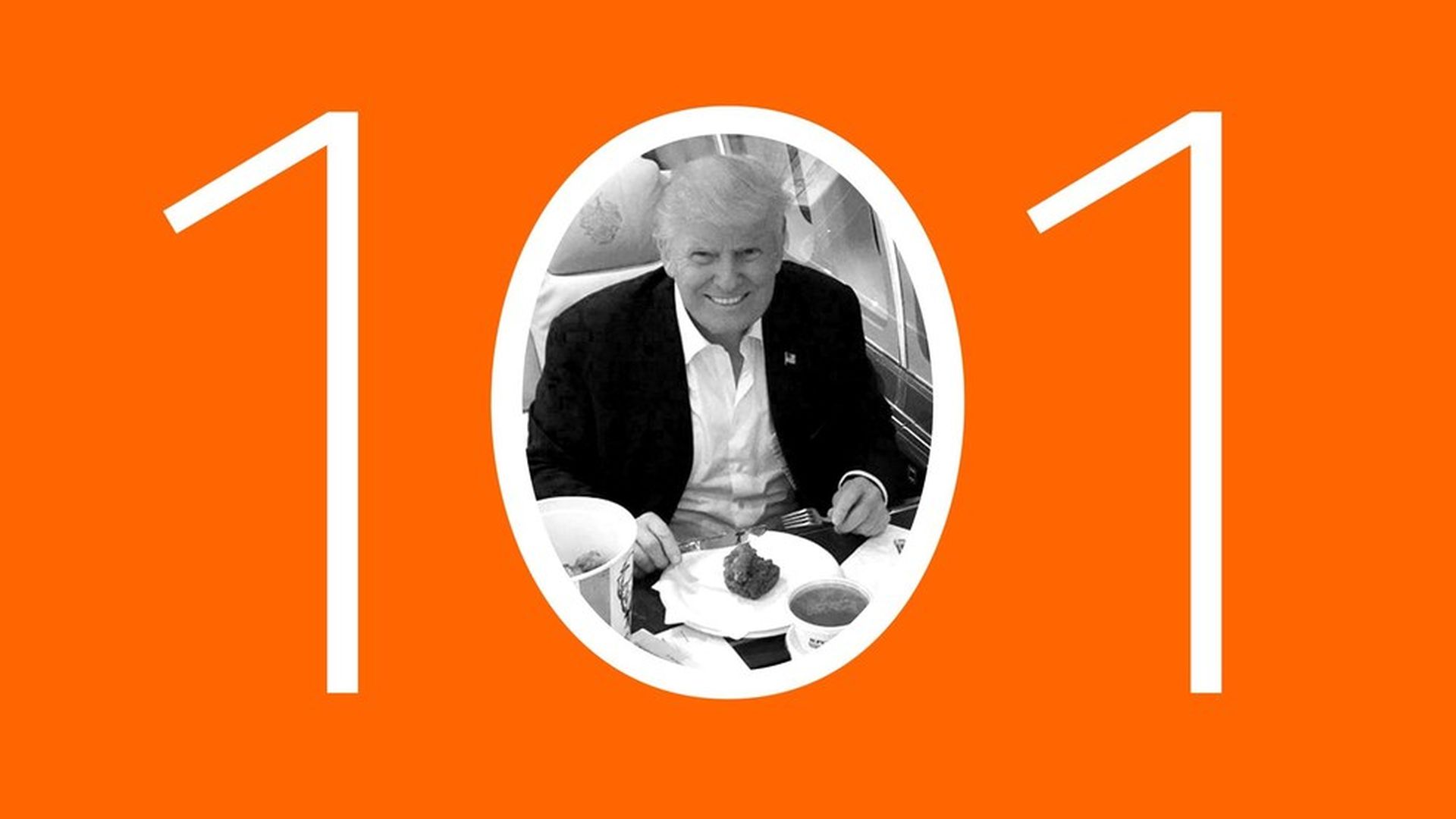 Aides who travelled with Donald Trump during the campaign marveled at the lax health habits of a 70 year-old obsessed with appearance. Here was a man fixated on his personal brand and look like nobody they'd ever seen. His biggest insecurity, his friends say, was his paunch. And yet he ate and worked out (or, rather, didn't) like a man who's slept through the last 50 years of public-health warnings.
Sure, Trump doesn't drink or smoke. But those were about the only health vices he avoided on the trail. He guzzled Diet Coke all day long. Fast food was a constant. The "three staples," in the words of one aide: Domino's, KFC, and McDonald's. Big Macs were served on silver trays in his private jet.
Trump's culinary habits have changed since he's entered the White House, an aide insists. He still drinks Diet Coke. But he's ditched the fast food in recent weeks. "The steak-and-potatoes narrative is true," says a source familiar with Trump's routine. "But he also really likes fish and seafood — so, like crab and shrimp. Things like that. He does eat salad. He'll eat like Cobb salad … He eats vegetables." But usually as a side to a slab of steak, according to dining companions.
The lowdown on Trump's habits:
A red-meat guy: Trump loves big steaks, preferably the ones served at his clubs. (His butler told the NYT the steaks would be so well done they would "rock on the plate.") Trump also brags about the bacon he served as appetizers to guests at his Doral golf resort in Miami. His affection for Big Macs was not a real-American campaign ploy.
Snacks: We asked a former aide who spent a lot of time with Trump whether he ever ate fruit or nuts. "Never seen it," the aide replied. Instead, Trump snacks on original-flavored Lay's potato chips and vanilla-flavored Keebler Vienna Fingers. Those two are constants on his plane.
Drinks: It's well-documented that Trump doesn't touch alcohol. But he loves a virgin Bloody Mary — tomato juice on ice. "It's like his version of a cocktail," says an aide.
Trump blends food with politics. Says a former aide: "He used to love Oreos but he really did stop eating them once they moved [their plants] to Mexico."
Caffeine: He doesn't drink coffee. Only Diet Coke or the occasional full-sugared version when it's a particularly trying day at the office.
Sleep: Very little — maybe four hours. "I've gotten calls from him as late as 1:30 [a.m.] and as early as 4:30," a former aide said.
Exercise: The only workout Trump gets is an occasional round of golf. Even then, he mostly travels by cart. On the campaign trail he viewed his rallies as his form of exercise.
Workaholic: Aides say he has no hobbies besides golf. He doesn't hike or hunt, as his sons do. Trump's pleasures revolve around work. He basks in media coverage of himself and in the vast crowds that now attend his every public appearance.
Why Trump thinks this doesn't matter: "He really believes in genetic gifts," says Trump biographer Michael D'Antonio. "He wants to assume that he can do something that others can't do simply because of who he is." D'Antonio points out that Trump is tall and until his mid-40s "he was probably a little bit blessed with getting away without paying much attention to his diet and exercise." A source who's spent a significant amount of time with Trump thinks that in Trump's own head, the billionaire hasn't physically changed since the 1980s — still a strapping specimen.
Why this does matter: At 70, Trump is the oldest president to enter office. He's subsisted most of his life on very little sleep, coupled with little exercise and a high-fat diet. It's possible that Trump's self-conception is correct — that genetics will triumph over habits. Maybe his perpetual motion and unceasing work ethic really does provide all the exercise he needs. But after two health obsessed, workout warriors as presidents, Trump marks a return to a 90s-era, Middle America Bill Clinton diet. A post presidential book could be "The Art of the Meal: Let America Eat Again."
Previously on Trump 101: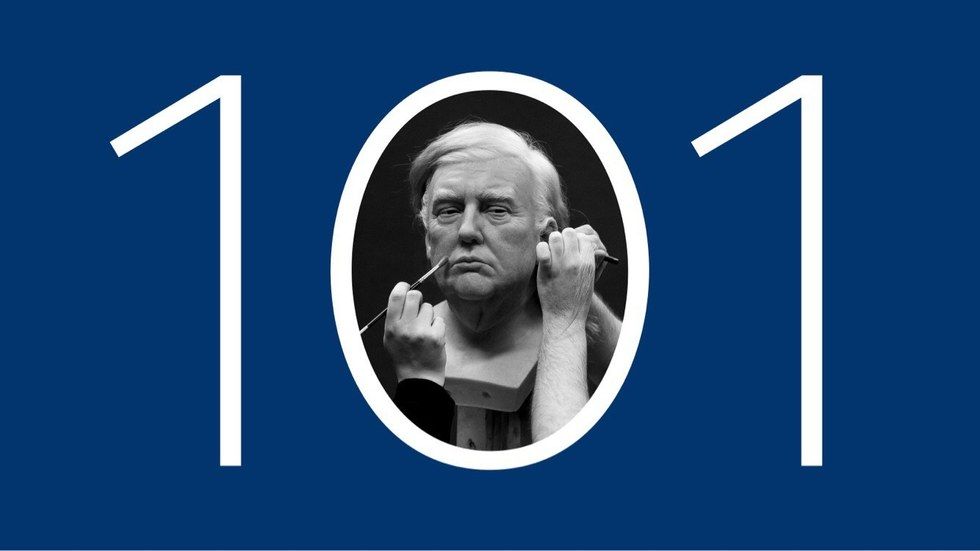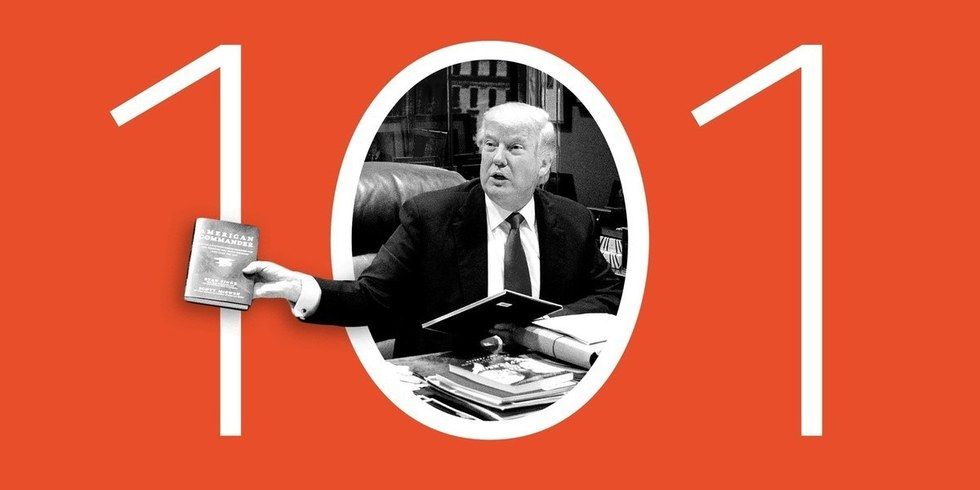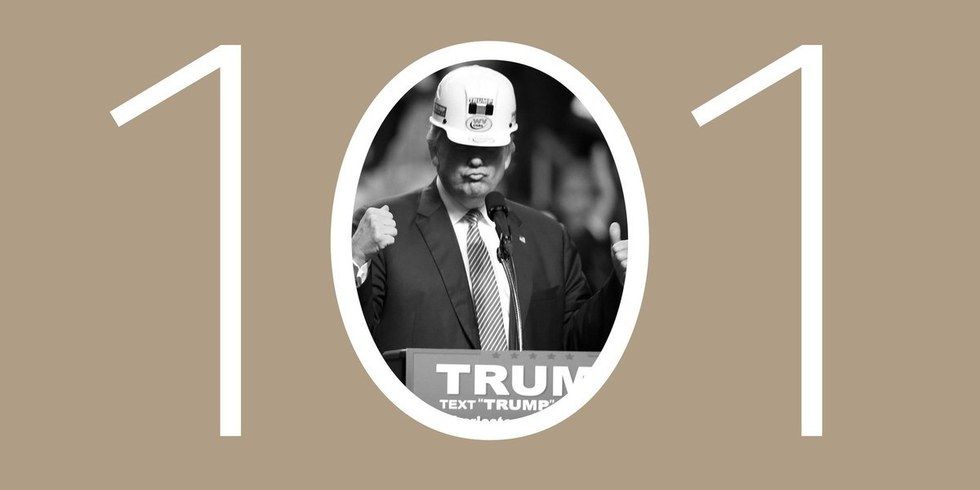 Go deeper