Trey Gowdy expected to replace Jason Chaffetz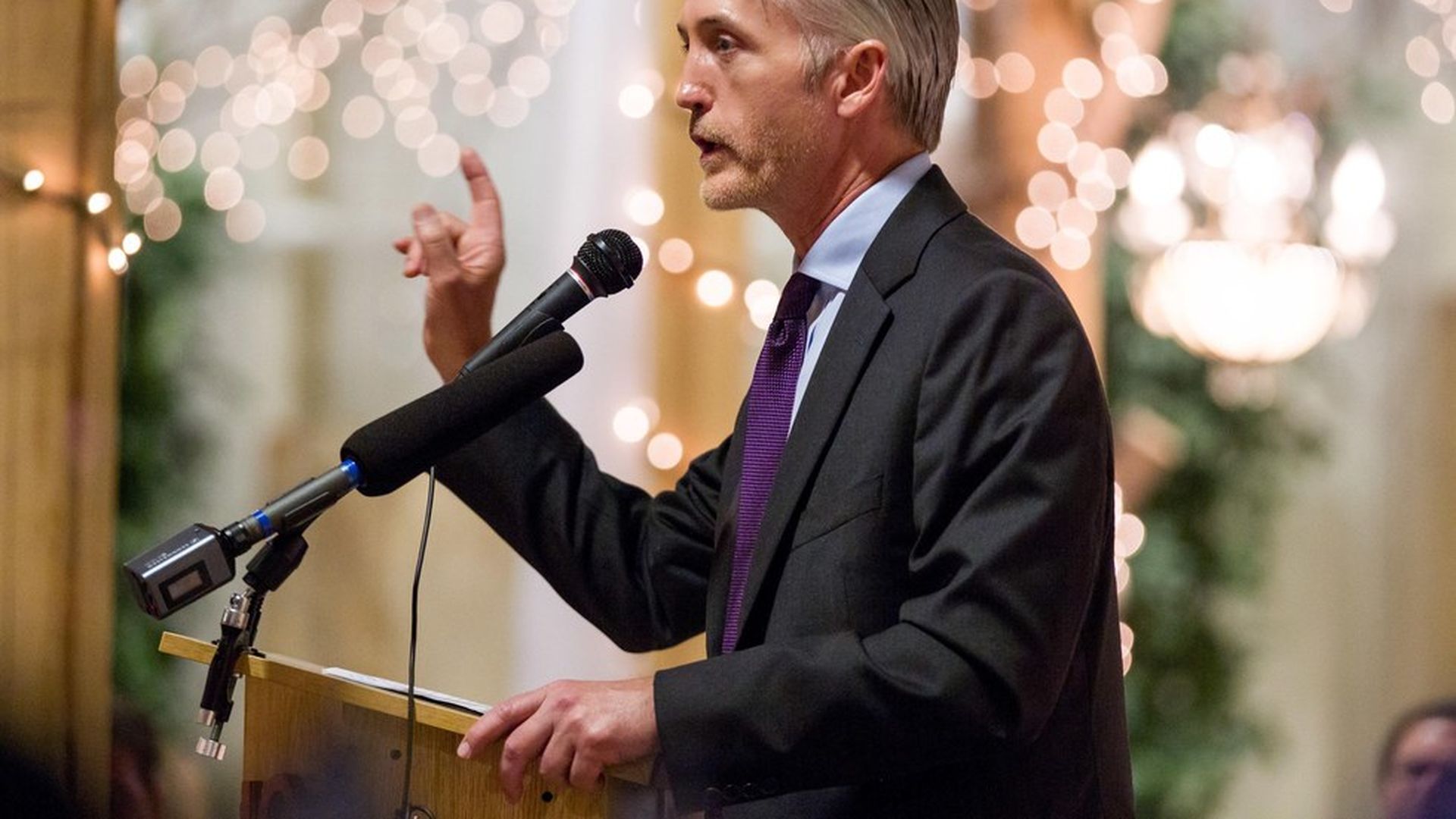 Republican Rep. Trey Gowdy recently said he "would not be the right person" to replace James Comey as FBI director — perhaps because he's reportedly expected to take Jason Chaffetz's House Oversight Committee chairman position, per Politico.
Why now: Chaffetz is leaving Congress in June and will not seek re-election, as he's reportedly going to assume an on-air role at Fox News. In his absence, the committee will need a new chairman for the high-profile position, and various members of the House Steering Committee panel (which decides the chairmanship) told Politico Gowdy could "easily" win this position.
Why it matters: Gowdy led the investigation into the Benghazi attacks, and if selected as chairman, he would lead the investigation into whether Trump encouraged James Comey to drop the investigation into Michael Flynn's possible collusion with Russia.
Go deeper