Trade panel recommends solar module tariffs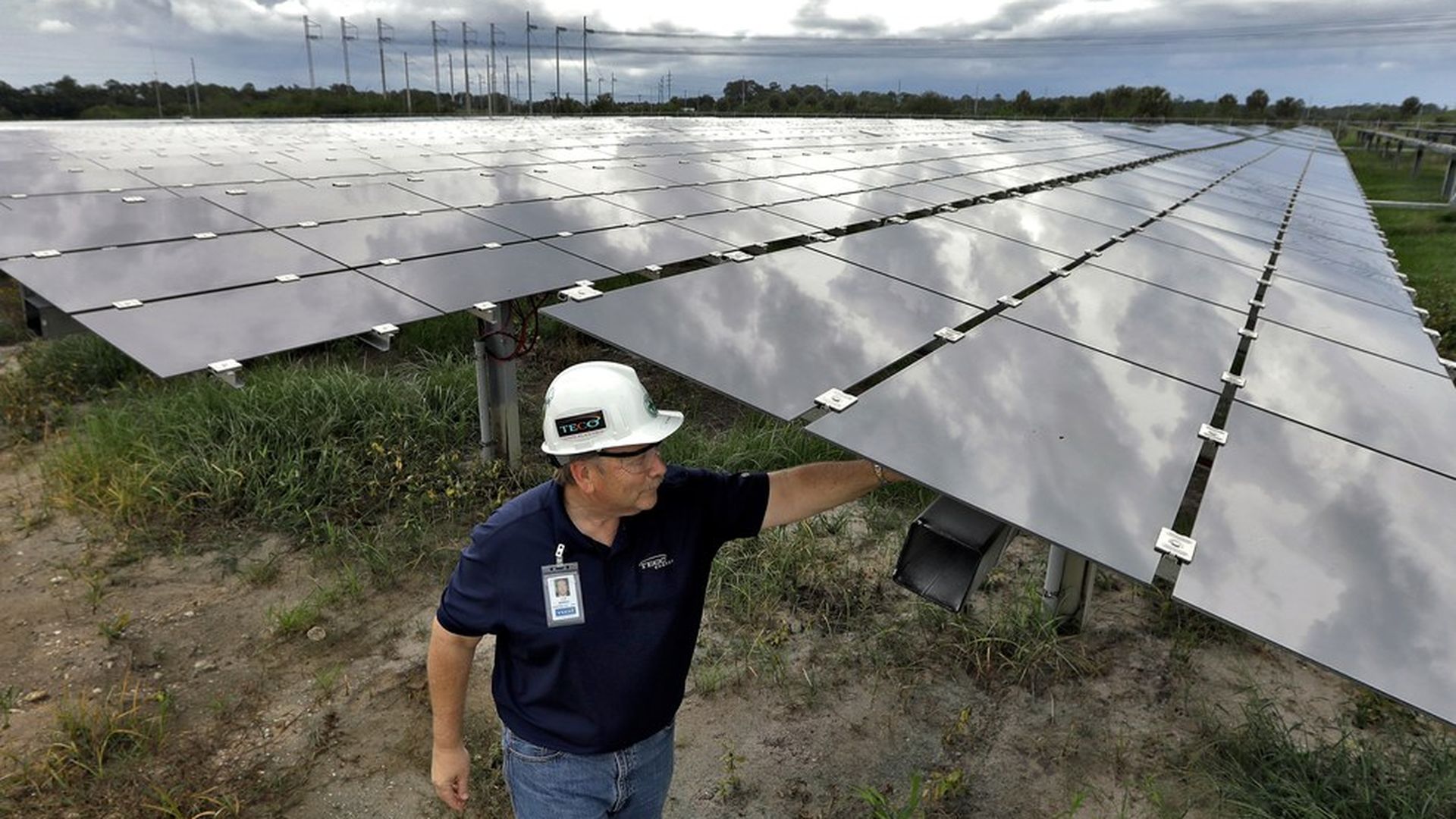 The International Trade Commission is recommending imposing tariffs up to 35% on solar module imports, shortly before the commission is due to make recommendations to Trump on the dispute, Bloomberg reports. Trump himself is to make the final call on tariffs.
Breaking that down: The winners here would be Suniva, which brought the case, along with SolarWorld. They're both foreign-owned. Much of the solar industry opposes tariffs, since they say inexpensive foreign panels have led to more jobs and enabled wider growth of solar power.
Go deeper: The solar groups that took out ads on Trump's favorite shows ... the ITC ruling that solar manufacturers hurt by imports
Go deeper