Toyota sees ridesharing as key to self-driving car adoption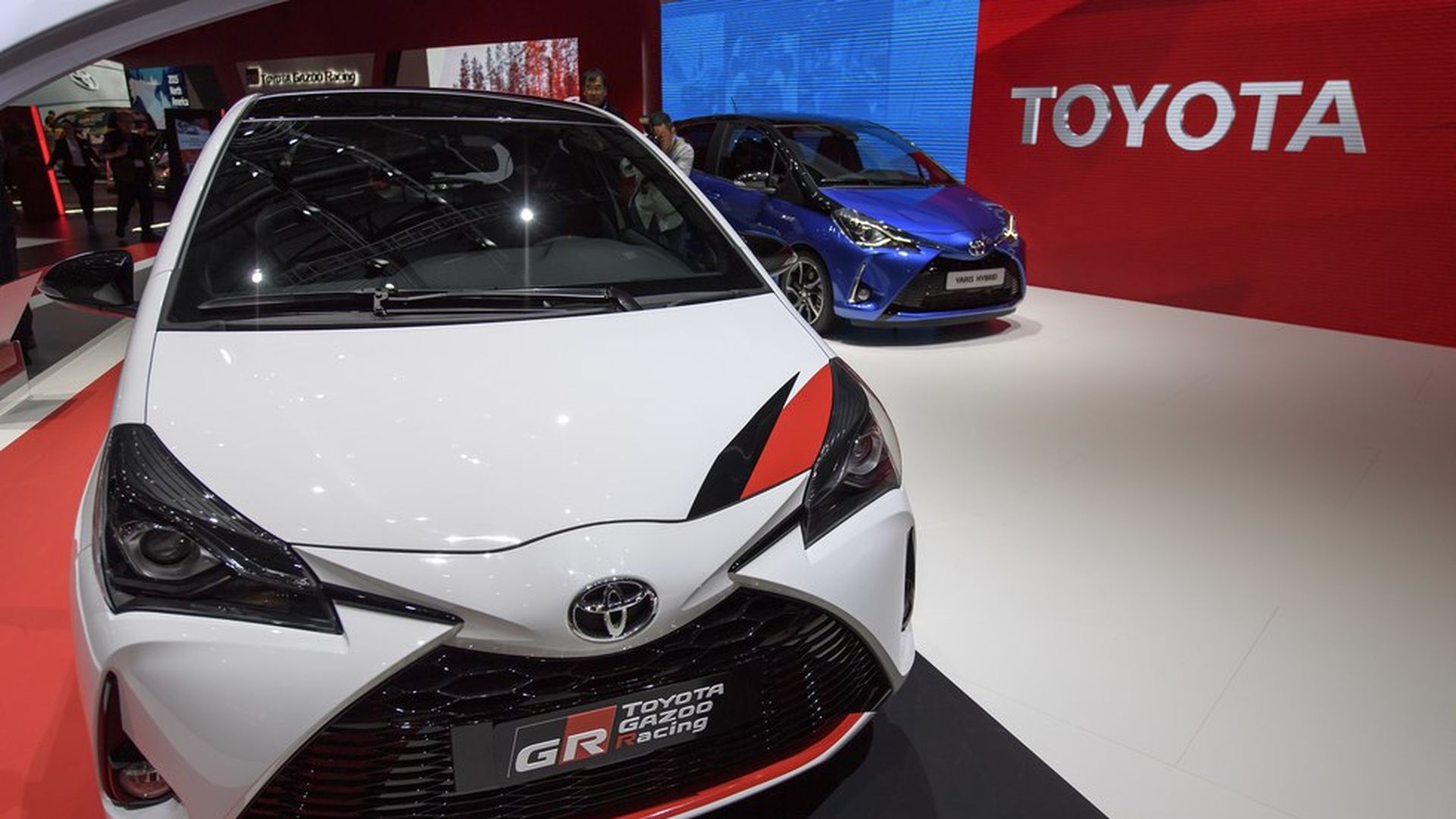 The key to advancing self-driving car technology and getting consumers more comfortable with it is to team up ride-sharing services, said Hilary Cain, Toyota's director of technology and innovation policy, at SXSW Thursday.
Toyota announced last year it was investing in Uber and starting a car-leasing program for Uber drivers. Toyota also said it planned to collaborate with Uber on other technology products and research efforts. It was speculated at the time that the company's interest extended to autonomous cars.
"We need to partner up in the ride-sharing space," she said on a panel in Austin. "There's lots of speculation that ride sharing will be the first place you see this technology come to market."
Teaming up with a ride-sharing service spreads the cost of developing the cars across more users, and it can expose skeptical consumers to the idea of self-driving cars, she said.
Why it matters: There's been a lot of pairing up of car makers and ride-sharing firms over the past year. GM invested $500 million in Lyft and announced plans to build a network of self-driving cars, and Volkswagon made a $300 million investment in Gett. While Toyota's investment was small comparatively— less than $100 million — it appears to be a key part of its self-driving car strategy.
Go deeper