Top Intel Dem calls out timing of WH letter on spying claims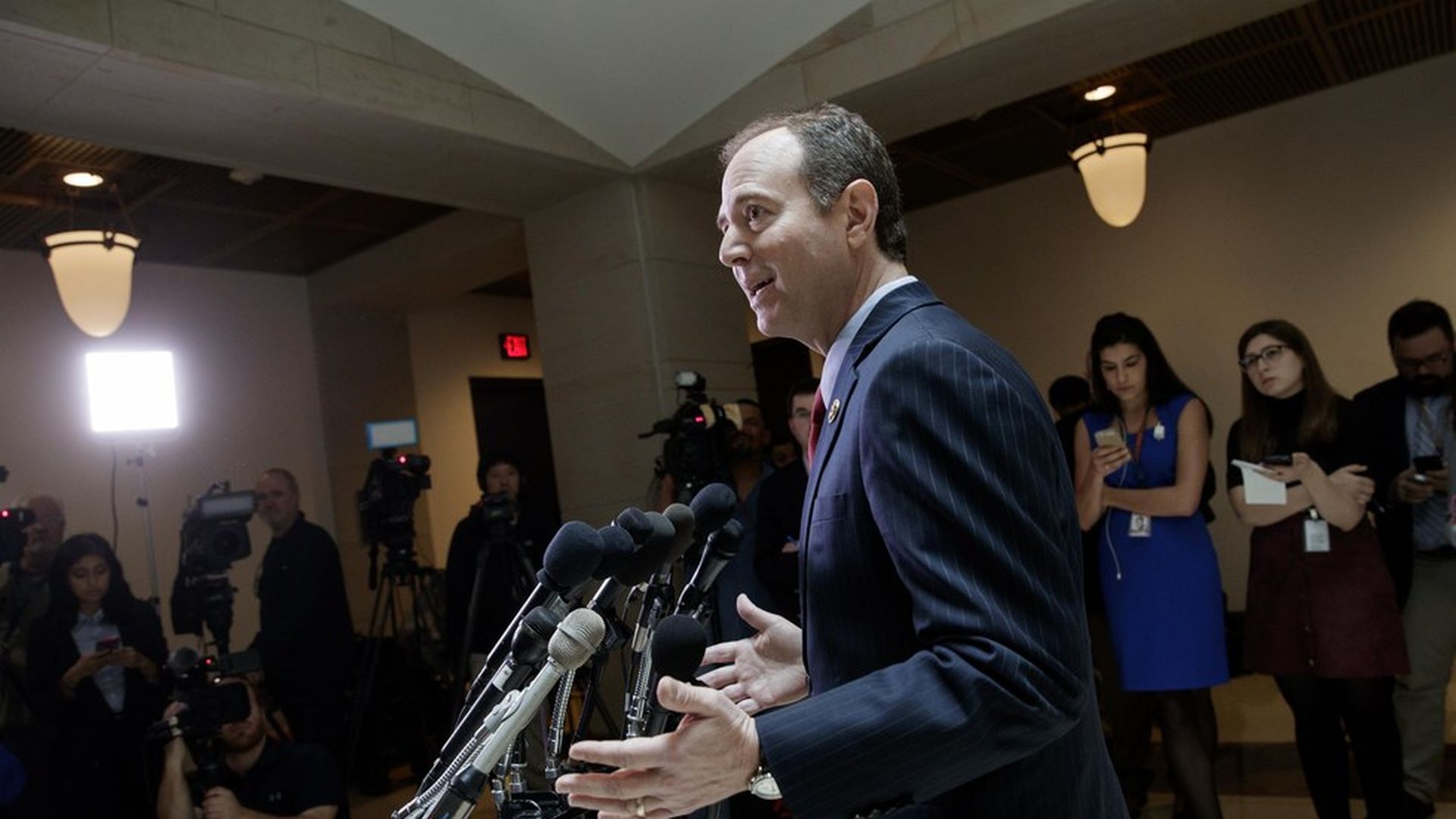 Rep. Adam Schiff, top Democrat on the House Intelligence Committee, said during a Thursday press conference that it is "highly concerning" that the White House letter — inviting ranking members of the committee to review the intelligence materials that chairman Devin Nunes has seen — came out the same day as the N.Y. Times story on Nunes' sources. "That timing is concerning," he added. Other notable takeaways:
Schiff said he will go to the White House as soon as they're ready for him, and noted that he will ultimately share what he finds with the rest of the committee.
On source of information: "To me this looks nothing like a whistle blower case," said Schiff. Paul Ryan previously suggested the source seems like 'whistle blower-type person.'
On Russia probe: "This won't distract us from our Russia investigation... if that's the object here, it will not be successful... this is too important not to go forward... We are going to get to the bottom of just what the Russians did and how they did it, and whether there was any coordination."
Go deeper