Tom Price's confirmation hearing just got more interesting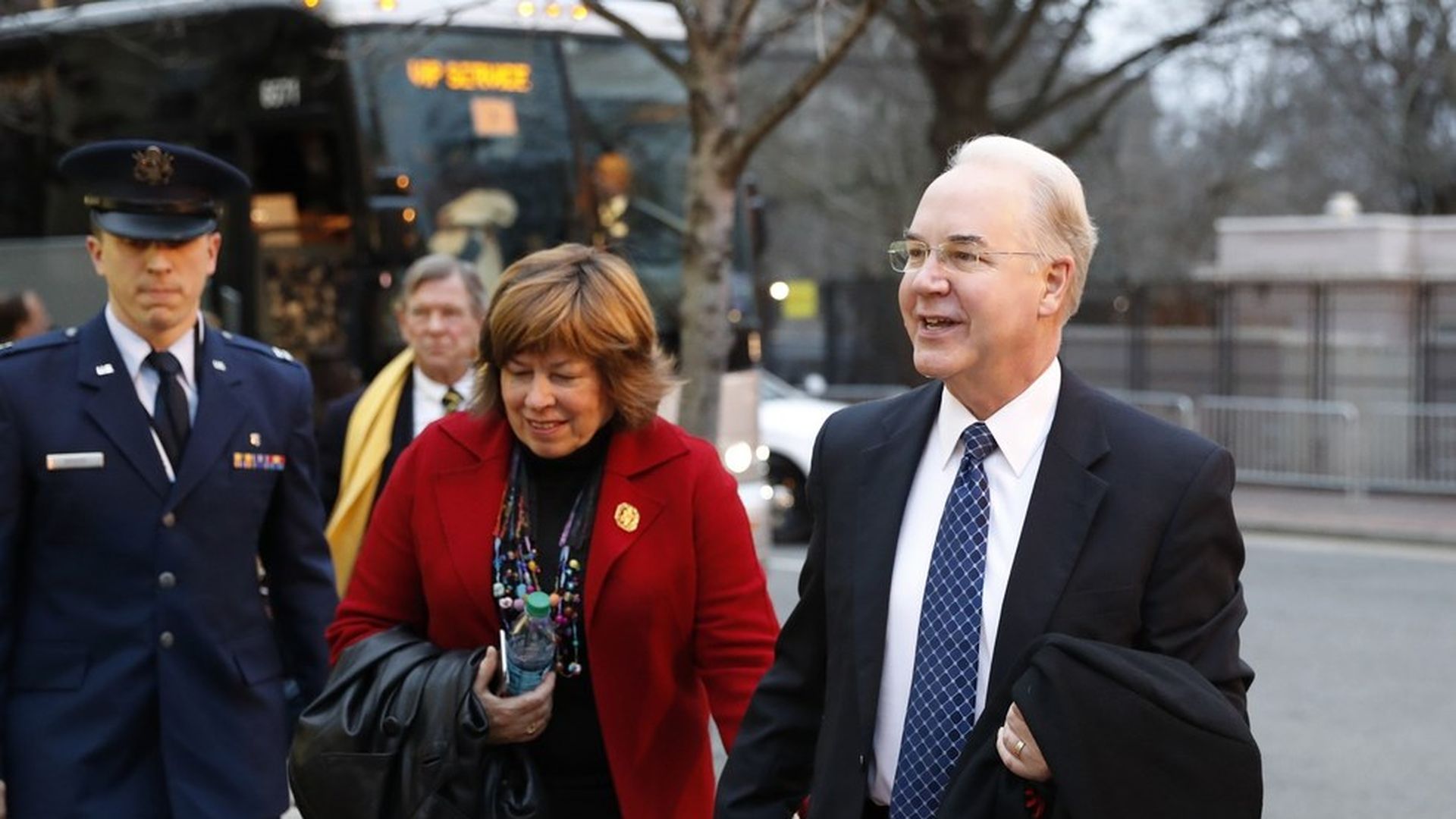 President Trump's Health and Human Services nominee was already going to face more questions about his stocks and his ethics. But now, the Senate Finance Committee will have even more reason to grill him on policy this morning — thanks to that Obamacare executive order Trump put out late Friday night. Like, what does it really mean? And how would Price apply it once he's running HHS?
Everyone is confused: Democrats aren't the only ones wondering what Price will say. Caitlin Owens reports that Republican Sen. Susan Collins called the executive order "really confusing," and said that "until there's a secretary in place...it's very difficult to say what the impact of the executive order is going to be."
Other topics they'll throw at Price: Republicans plan to ask him about Trump's Obamacare replacement plans, of course, but also about his thinking on the future of Medicare and Medicaid. Democrats will hammer him on the executive order and his stocks, but they'll also try to squeeze in a few questions on Price's plans for Medicare, Medicaid, and drug prices. (Will Price sound any more enthusiastic about negotiating drug prices than he did last week?)
The biggest danger: More "Price is Right" headlines. Not from me, though. I hate those.
Go deeper