Tom Cotton tells GOP to "start over" on Trumpcare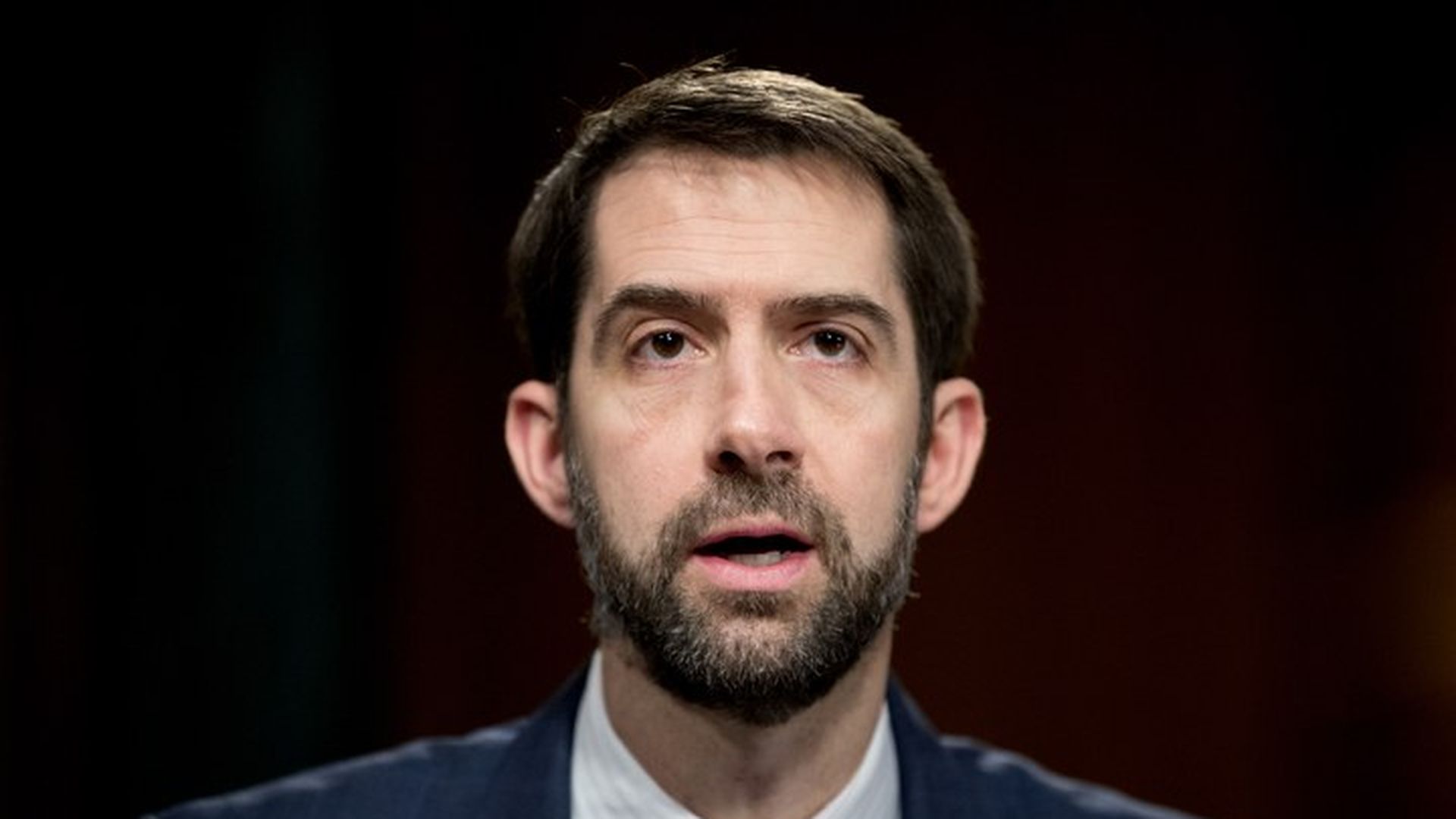 Republican Senator Tom Cotton has come in hot with a Tweetstorm on the Obamacare repeal and replace process, which has been running into some very early issues:
"House health-care bill can't pass Senate w/o major changes. To my friends in House: pause, start over. Get it right, don't get it fast... GOP shouldn't act like Dems did in O'care. No excuse to release bill Mon night, start voting Wed. With no budget estimate! ... What matters in long run is better, more affordable health care for Americans, NOT House leaders' arbitrary legislative calendar."
Why it matters: Republicans can afford quite a few defections and still pass a bill through the House, but the Senate is an entirely different issue, and for Cotton to go public so early is a danger sign for House leadership.
Go deeper