Timeline: How Fox responded to Roger Ailes and Bill O'Reilly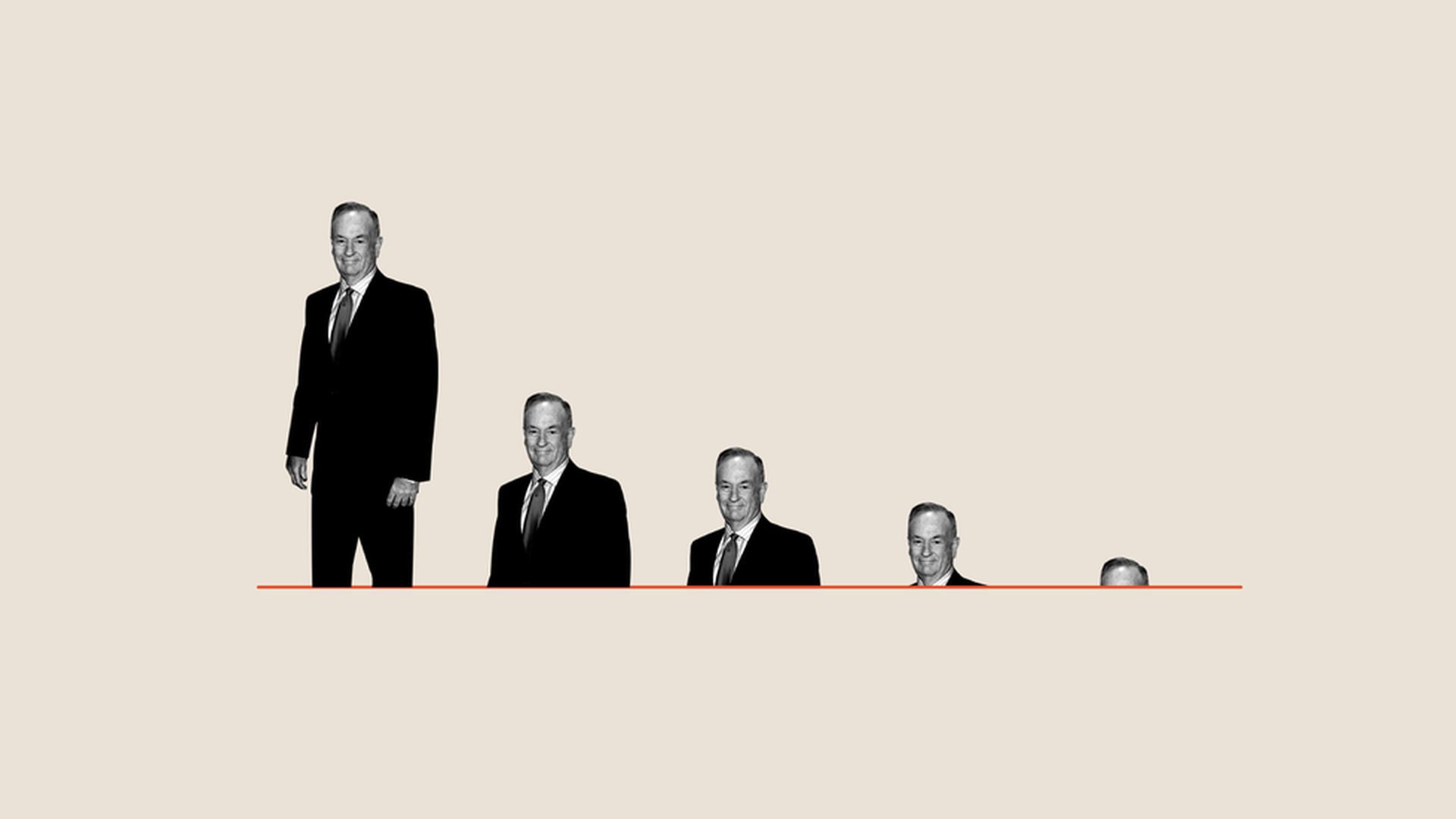 Fox News announced today that ratings giant Bill O'Reilly will no longer appear on its network, another major move for the top cable channel, which split ways with Roger Ailes in July.
Update: Bill Shine, who served as co-president since the Murdoch family ousted Ailes, resigned on May 1.
Below, a full timeline of how we got here.
Go deeper