Tillerson: Trump hasn't made a decision on the Paris Agreement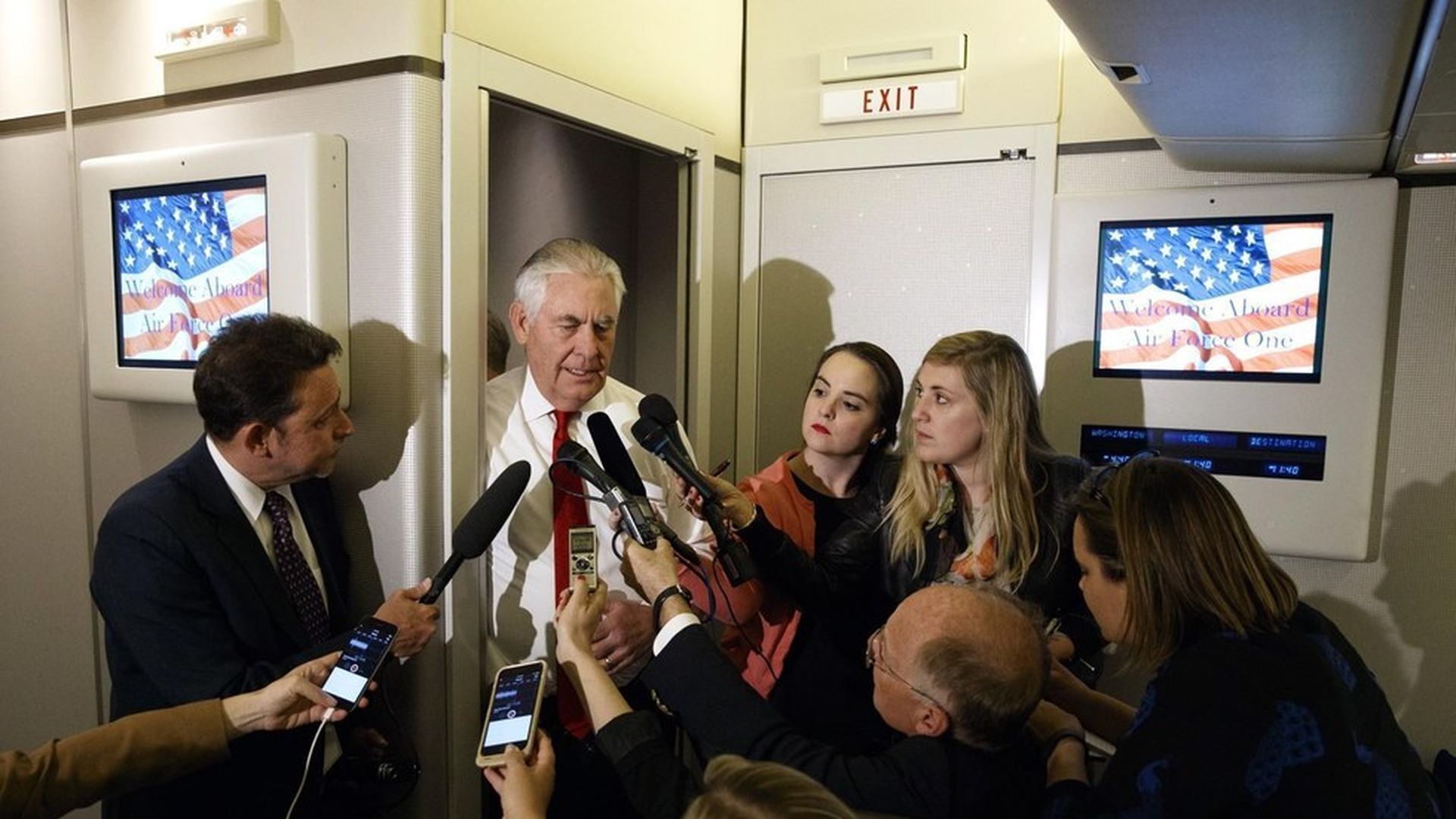 Aboard Air Force One from Rome to Brussels, Secretary of State Rex Tillerson held a gaggle with reporters that covered Trump's trip so far and told them what to expect when POTUS sits down with other world leaders at the upcoming NATO and G7 summits.
One big thing: Tillerson confirmed that the Vatican pushed Trump on climate change, but he's still deciding whether or not the United States should remain a participant in the Paris Agreement. "I think they were encouraging continued participation in the Paris Accords…The president indicated we're still thinking about that, that he hasn't made a final decision," he said.
Other highlights:
On NATO spending obligations: "[Trump] really wants participating NATO members to step up and fully meet their obligations of the burden sharing…I think you can expect the president to be very tough on them."
NATO joining the ISIS coalition: "There are a couple of countries that are still thinking it over…I think they're going to support NATO joining and becoming a member of the ISIS fight."
Russia on the global outs: "For them to rejoin, they are going to have to address the situation in Ukraine. We have been pretty clear with them what that means — it means moving forward with the Minsk accord and restoring Ukrainian sovereignty."
Afghanistan troop increase? "It's probably a couple of weeks away at least before we're going to be ready to present something to the president."
Go deeper