Tillerson to Russia: It's us or Assad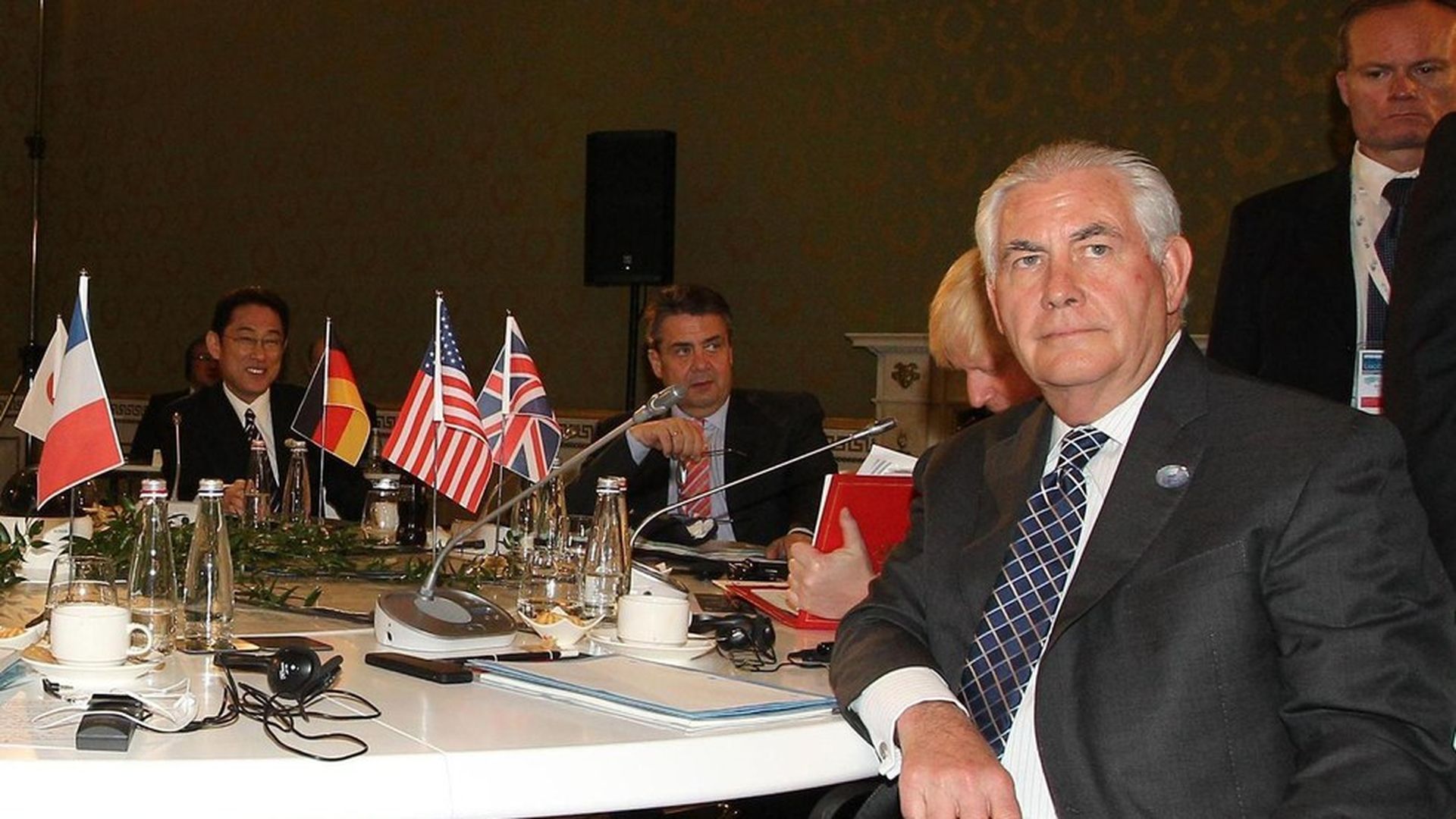 Secretary of State Rex Tillerson stopped in Italy Tuesday for the G7 summit to discuss the U.S. missile strikes in Syria following Bashar al-Assad's deadly weapons attack last week, as well as U.S. policy moving forward. Notable quotes:
Tillerson said the Syria strike was a "matter of national security interest" and that the U.S. cannot let Assad's stockpile of chemical weapons fall into the hands of ISIS or others.
The U.S. will look for strategic options to de-escalate the violence in Syria, and that it is clear "to all of us that the reign of the Assad family is coming to an end."
Russia must choose between aligning with the U.S. and likeminded countries, or with Assad, Iran and Hezbollah.
Next stop: Tillerson is heading to Moscow later this afternoon where he will meet with his Russian counterpart, Sergei Lavrov. The two had originally planned to discuss issues such as Ukraine, NATO, Iran, and sanctions, but the talks are now expected to be dominated by their disagreements on Syria.
Go deeper