Tillerson: Qatari leader must solve terrorism "more quickly"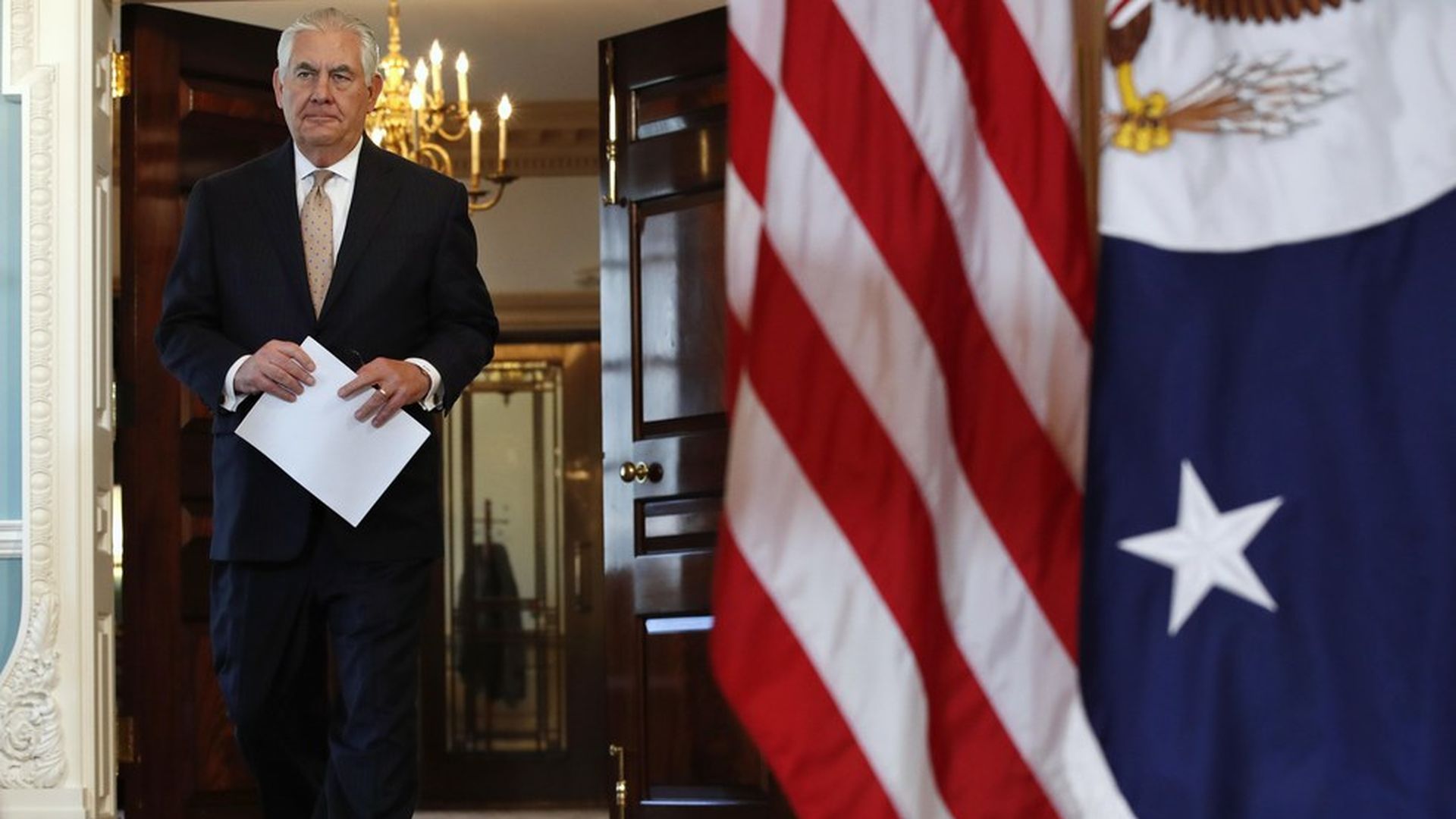 Secretary of State Rex Tillerson called on the countries in the Persian Gulf region who have cut off Qatar to "ease the blockade." He also argued that the diplomatic crisis is impairing U.S. and international business activity, as well as hindering military actions in the region, including the campaign against ISIS.
Note: Qatar's leader reportedly declined Trump's invitation to host mediation talks at the White House. A Qatari official told Reuters Thursday that the Emir of Qatar "has no plans to leave Qatar while the country is under a blockade."
Key excerpts from his Friday statement:
"We asked [the Saudi-led countries] that there be no further escalation by the parties in the region... the emir of Qatar has made progress in halting financial support and expelling terrorist elements from his country, but he must do more, and he must do it more quickly."
"We support the Emir of Kuwait's efforts to bring about a peaceful resolution to this agreement...the U.S. will support these efforts along with the emir of Kuwait."
"We know you are stronger together... our expectation is that these countries will immediately take steps to deescalate the situation and put forth a good faith effort to resolve their grievances they have with each other."
Go deeper