Tillerson meets with Putin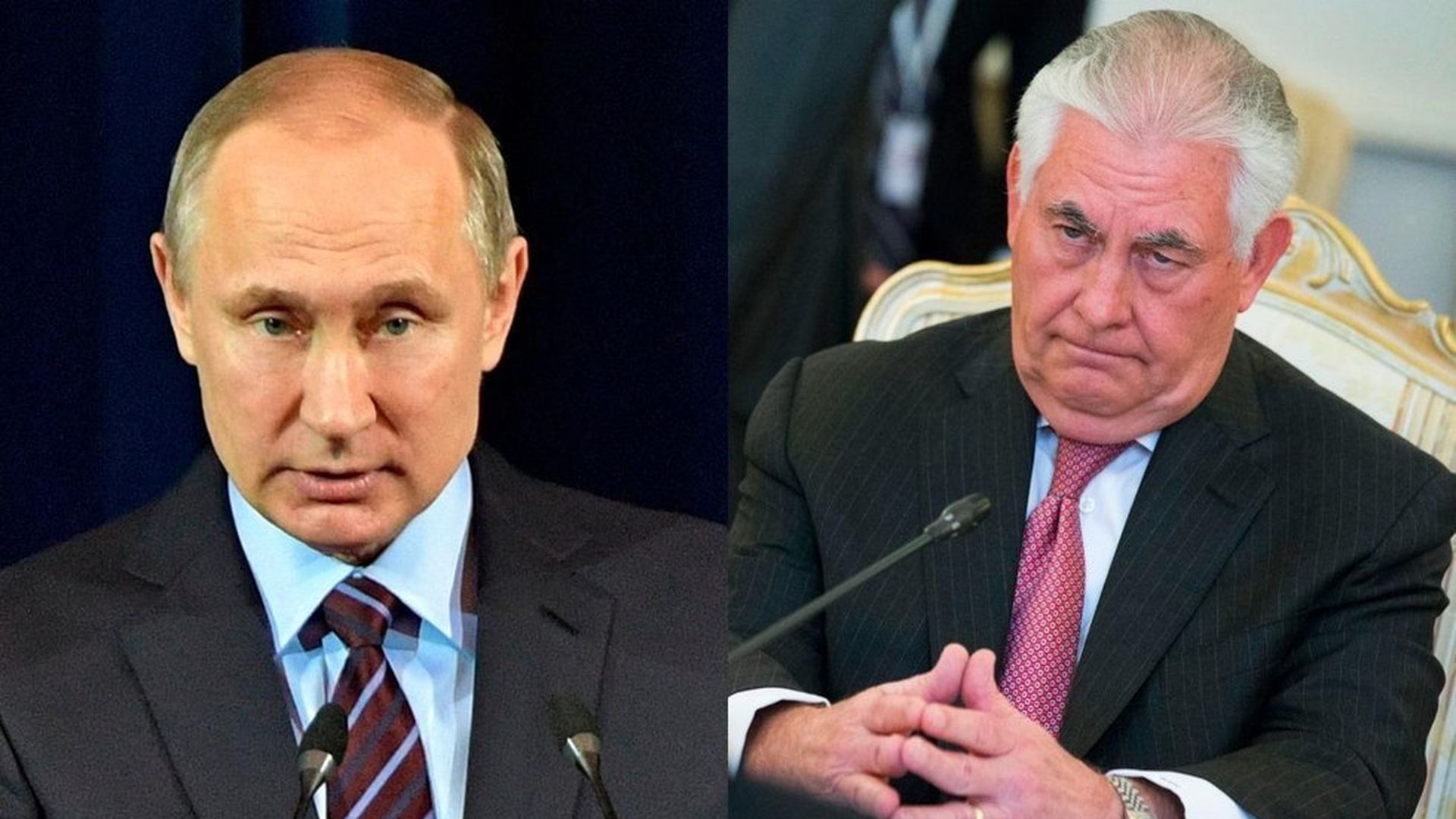 Secretary of State Rex Tillerson became the first senior member of the Trump administration to meet with Russian President Vladimir Putin today after a prolonged will-they-won't-they standoff prior to Tillerson's visit to the Kremlin, per the AP. According to a U.S. embassy official, they concluded their meeting after nearly 2 hours.
Maybe a little awkward: "The level of trust [with the United States] at the working level, especially at the military level, has not become better but most likely has degraded," Putin told Russian state television today.
Don't forget: Back in 2013, Putin awarded then-ExxonMobil CEO Tillerson the Order of Friendship medal, one of Russia's highest honors for foreign citizens.
Go deeper