Tillerson breaks with Trump on North Korea for the second time this week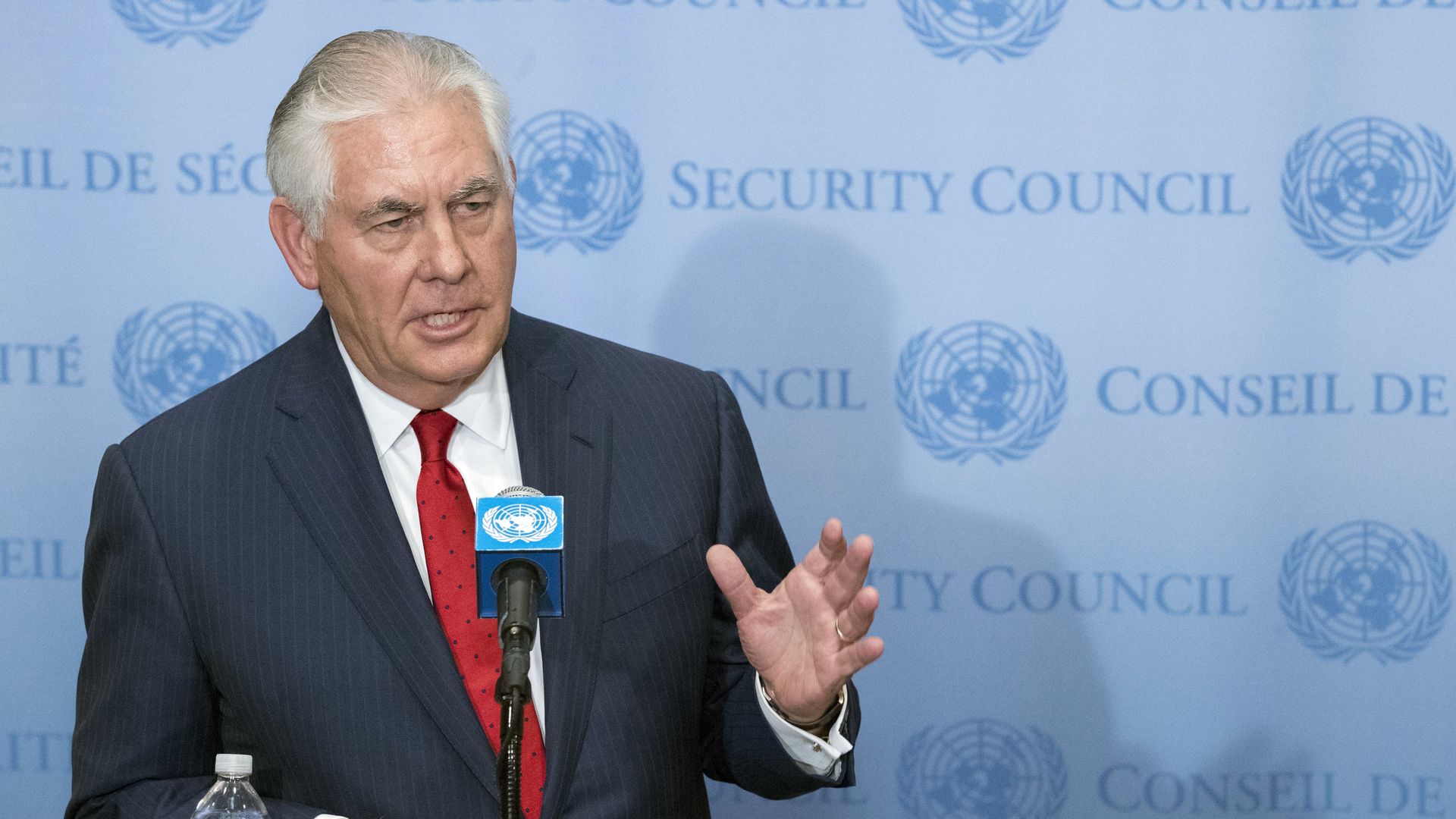 Secretary of State Rex Tillerson urged, for the second time this week, that North Korea abandon its nuclear weapons and enter into negotiations with the U.S. and others, leaving room for a diplomatic solution.
Why it matters: Tillerson's rhetoric doesn't line up with the official position of the White House. President Trump has made clear that he doesn't think negotiations are a viable option in dealing with Pyongyang, and has instead focused on drawing attention to the strength of the U.S. military.
Tillerson's message to North Korea, made during a speech at a UN Security Council meeting Friday:
"We have been clear that all options remain on the table in the defense of our nation, but we do not seek, nor do we want, war with North Korea," he said. "The United States will use all necessary measures to defend itself against North Korean aggression, but our hope remains that diplomacy will produce a resolution."
"Our communication channels remain open. North Korea knows they're open. They know where the door is. They know where to walk through that door when they want to talk."
"It can reverse course, give up its unlawful nuclear weapons programs, and join the community of nations, or it can continue to condemn its people to poverty and isolation."
Go deeper: Trump's gamble on North Korea
Go deeper