Three quotes to sum up Tillerson's morning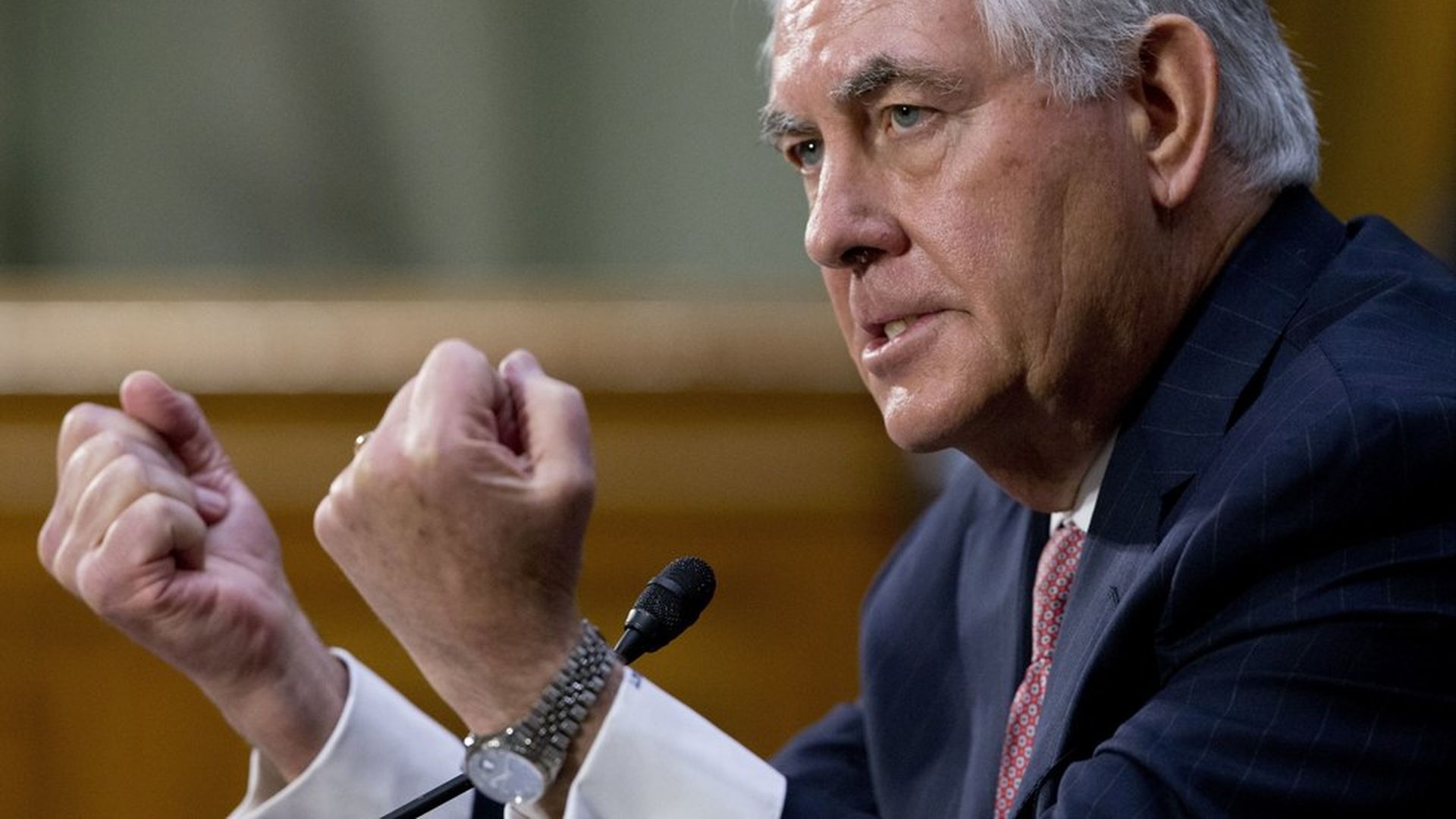 Rex Tillerson, Trump's pick for Secretary of State, is spending his day getting grilled by the Senate Foreign Relations Committee. The big takeaways from his morning of testifying:
Marco Rubio pushed him on Russian involvement in Syria…
Rubio: Is Vladimir Putin a war criminal?Tillerson: I would not use that term.
In response to Ben Cardin's query on defending NATO allies…
Tillerson: I think what Russian leadership would have understood is a powerful response that indicated — yes, you took Crimea, but this stops right here.
Getting testy with Tim Kaine on Exxon-Mobil's muddying of climate research…
Kaine: Do you lack the knowledge to answer my question or do you refuse to answer my question?Tillerson: A little of both.
Go deeper