This week in Trumpland: where there's smoke, there's leaks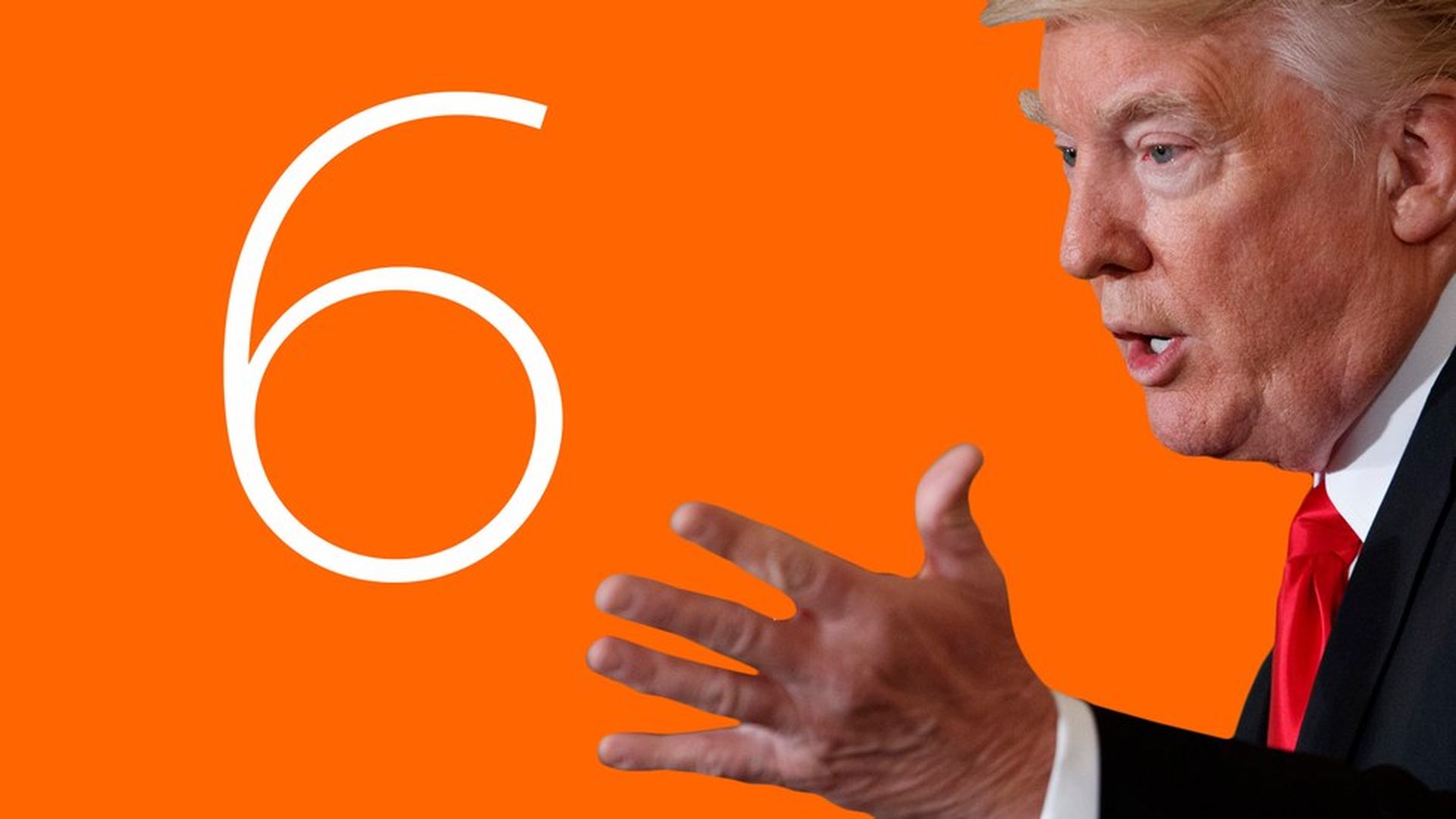 Jeff Sessions couldn't remember meeting the Russian ambassador, so there's no way you could remember everything that went down during week 6 in Trumpland. It's been a wild one with some highs and lows for Team Trump.
Giphy
Drip, drip, drip: All presidents have dealt with their fair share of leaks — Barack Obama even took the step of prosecuting triple the number of leakers than his predecessors combined. But Trump's leaks threatened to turn into a waterfall this week. There was a report that Sean Spicer ordered a phone check for his aides. And an Axios exclusive about Spicer connecting reporters with the CIA Director to rebut a story. Oh, and don't forget the State Department anti-leak memo that leaked immediately. We'll see if the administration's solutions turn out to be effective or just a finger in the dike.
Not-State of the Union: Tuesday was Trump's big moment to change the narrative. The hope was that his big address to Congress would help everyone forget about Russia and put the focus on a presidential Trump. And it worked! He read off the teleprompter and barely went off-script! Trump even got his made-for-TV moment with an emotional ovation for a fallen SEAL's wife! By Wednesday morning, Republicans in the Beltway finally felt that Trump might actually be a president they could rally around.
Where there's smoke, there's Sessions: Barely 24 hours later, that great news cycle went flying out the window. The Washington Post dropped a bombshell report that Attorney General Jeff Sessions had met with the Russian ambassador to the United States twice last year after denying any contact with Russian officials during his Senate confirmation hearings. Scores of lawmakers called for his resignation, and on Thursday afternoon, Sessions stepped up to a podium at the Justice Department and announced that he'd recuse himself from DOJ's ongoing investigation of Trump-Russia.
The Cabinet's almost stocked: This week saw three more confirmations for Trump's Cabinet — Ryan Zinke at Interior, Ben Carson at Housing and Urban Development, and Rick Perry at Energy. Zinke promptly rode a horse to work while Perry took the reins of a department that he once forgot existed. Only two more confirmations left — Sonny Perdue at Agriculture and Alexander Acosta at Labor — but their paperwork hasn't even been sent to the Senate, so this delay is on Trump. Of course, that didn't stop him from tweeting this morning: "It is so pathetic that the Dems have still not approved my full Cabinet." (Reality check: it's day 43 of the Trump presidency. Obama's full Cabinet took 99 days to get approved.)
Obamacare treasure hunt: But the REAL fun this week was at the Capitol, where lawmakers are scrambling to realize Trump's dream of repealing and replacing Obamacare — or, at least, they might be? There was allegedly a secret GOP repeal and replace bill in a secret room in the Capitol. Rand Paul made it his mission on Thursday to find it and copy it for all Americans (side note: his copier has a Twitter now), but was denied access. Democratic lawmakers showed up and were also denied — only to be told that the bill wasn't even in the room! It led to a hunt for the secret bill across the Capitol complex. The Minority Whip talked to a statue of Lincoln. It was wild.
Go deeper