This week in Trumpland: Merkel, taxes and a million cuts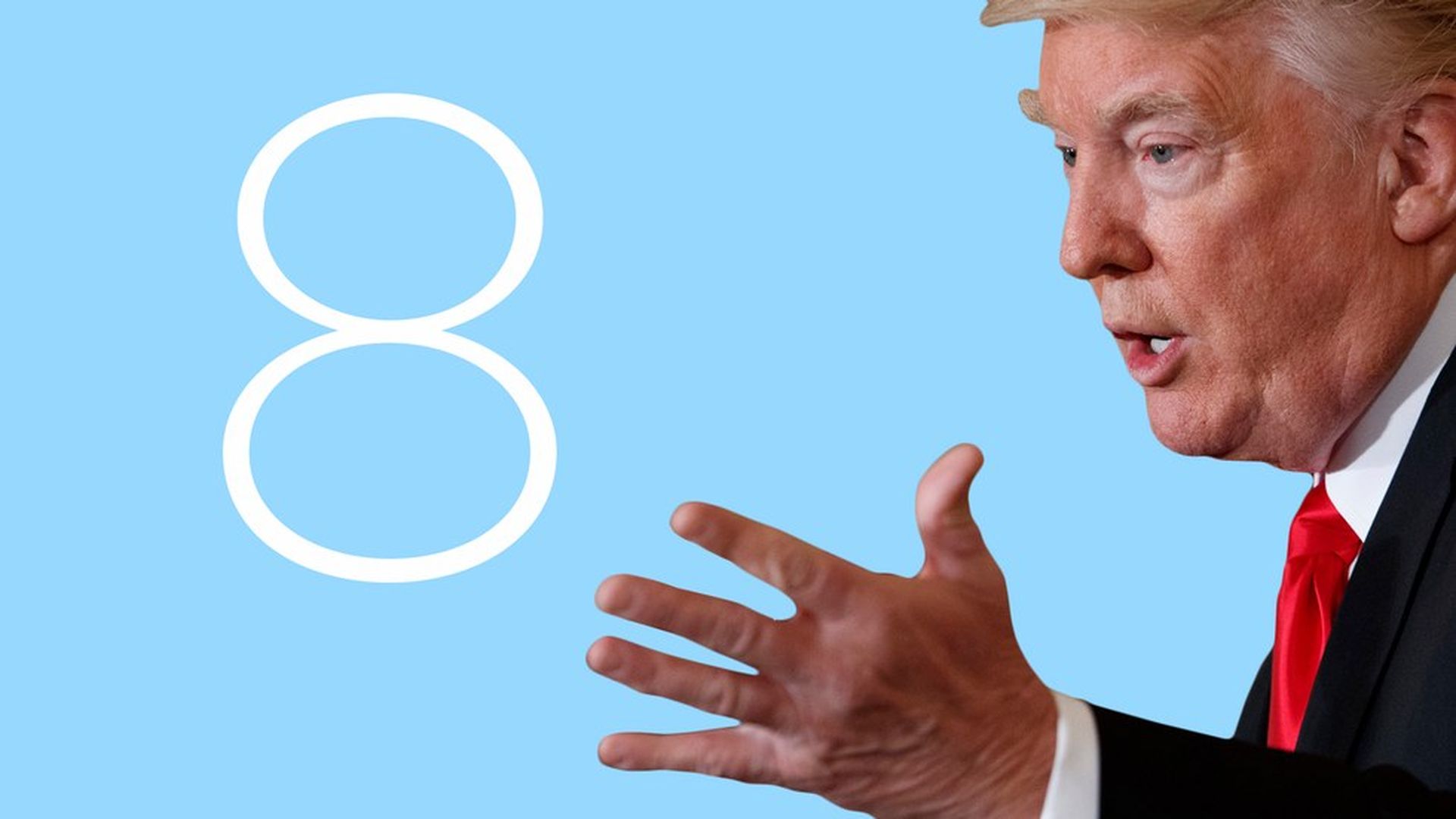 Welcome back for another roundup of a crazy week in Trumpland. There have been a few minor international incidents, but nothing we can't handle. So buckle up because you're going to be the only pool reporter on this jaunt around Trumpland.
Tear down that wall (between Trump and Merkel): Man, POTUS and the German Chancellor just didn't get along, huh? Sure, they represent the two political poles — nationalism and globalism — clashing in the West right now, but world leaders usually at least pretend to like each other, right? There was a very awkward non-handshake and an even more awkward press conference that Merkel kicked off with a dig. (And did you see her side eye?) The tone may have been set when Trump went all in on NATO spending in their bilateral meeting.
Say hello to Trumpcare: Last week, Paul Ryan used a neat slideshow to illustrate that his American Health Care Act was a "binary choice." By this week, though, asking if it could pass the House ASAP was "a goofy question." But fear not, Mr. Speaker, there's still a way for your bill to get passed — it's just going to take a while. (Oh, and it might not look anything like what you've been dreaming of). The president himself wrangled the Republican Study Committee at the White House yesterday and got "every single person in [the] room" to agree to his new plan. By this time next week, we should have a clearer picture.
The tax returns: Twitter blew up on Tuesday night when Rachel Maddow announced that she had gotten hold of Trump's tax returns and would release them on her show. For 84 minutes, all of Trumpland waited with baited breath for her scoop. And then everyone waited 20 minutes more during Maddow's prolonged buildup. In the end, it turns out a 1040 form from 2005 wasn't that exciting. Trump paid taxes — a pretty normal amount for a billionaire, actually. Of course, that led to speculation that Trump himself might have leaked the returns.
Death by a million cuts: The Trump administration's proposed budget raised a lot of eyebrows around Trumpland this week. It greatly increased defense spending and completely slashed federal arts funding. It even gutted the NIH. Thursday's briefing was a doozy: Trump's budget director told the White House press corps that school lunch programs and Meals on Wheels weren't working. He also said that climate change spending was a waste of Americans' money. Spicer's response to the backlash: "There's an assumption in Washington that if you get less money, it's a cut."
Trip through your (tapped) wires: Trump's wiretapping tweets extended into a second week in Trumpland — and even caused an international incident. Trump told Tucker Carlson he wasn't referring to tapped phones specifically, but broader surveillance. Spicer doubled down on Trump's rhetoric, stating that the president stood by his remarks. But Spicer also referenced a Fox News report that all of this alleged wiretapping might have been run through British intelligence services. The White House apologized. And then it didn't. And then Trump told Angela Merkel a wiretapping joke. Maybe we can all get along after all...
Go deeper