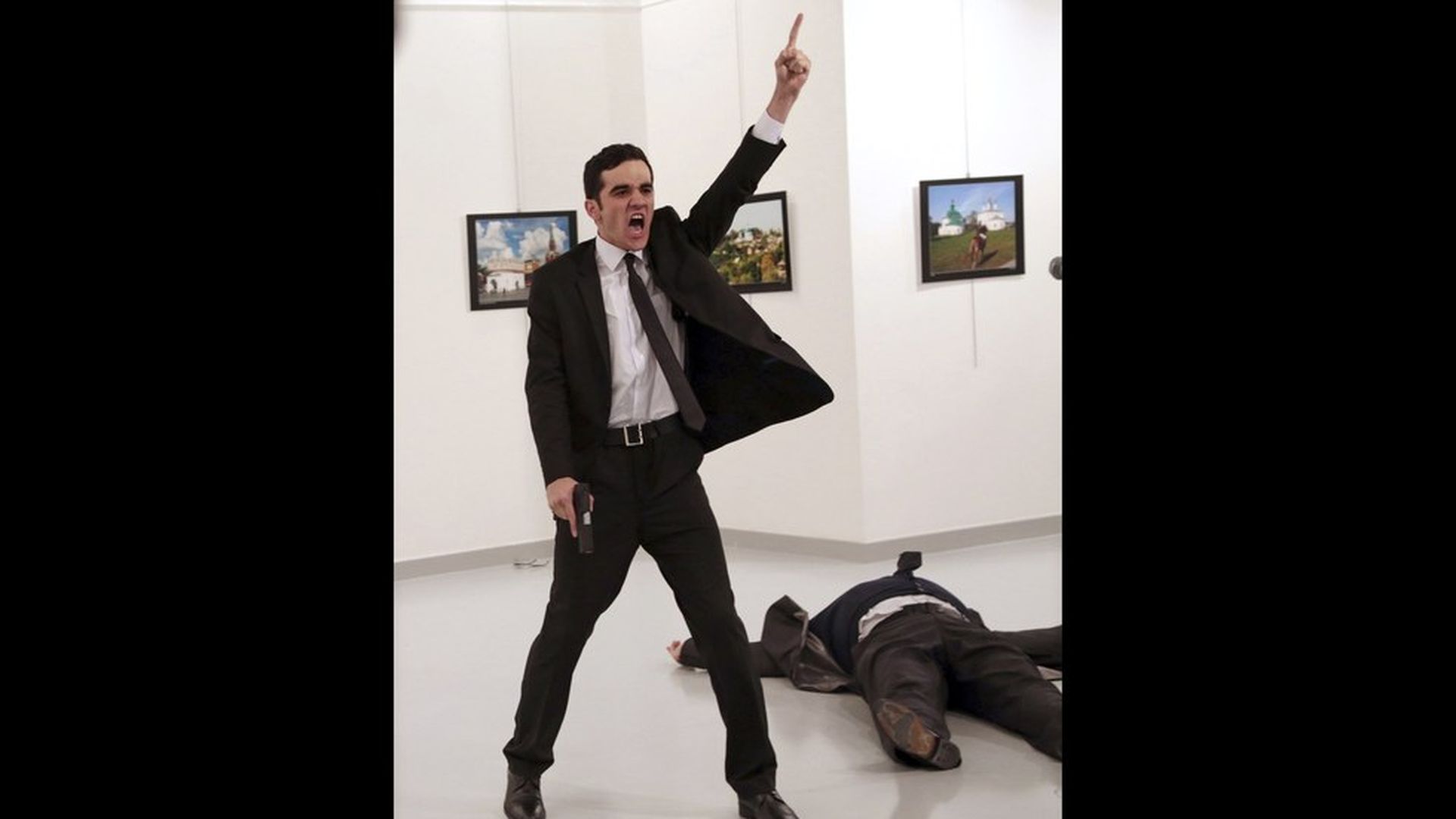 Monday, Dec. 19, 2016, at an art gallery in Ankara, Turkey: "As an off-duty policeman who had just assassinated Russia's ambassador to Turkey stood in front of Burhan Ozbilici waving a gun, the veteran Associated Press photographer summoned the composure to stand his ground and keep taking pictures," wrote AP's Mike Corder.
"'I immediately decided to do my job because I could be wounded, maybe die, but at least I have to represent good journalism," said Ozbilici on Monday after his image of gunman Mevlut Mert Altintas looming over the body of Ambassador Andrei Karlov was named World Press Photo of the Year.
"The digital award winners covered issues that included modern relationships, the rise of walls and fences around the world, and the story of an American boxer from Flint, Michigan," said Corder. See the winners.
Go deeper