This robot constructs buildings from moon dust, ice and dirt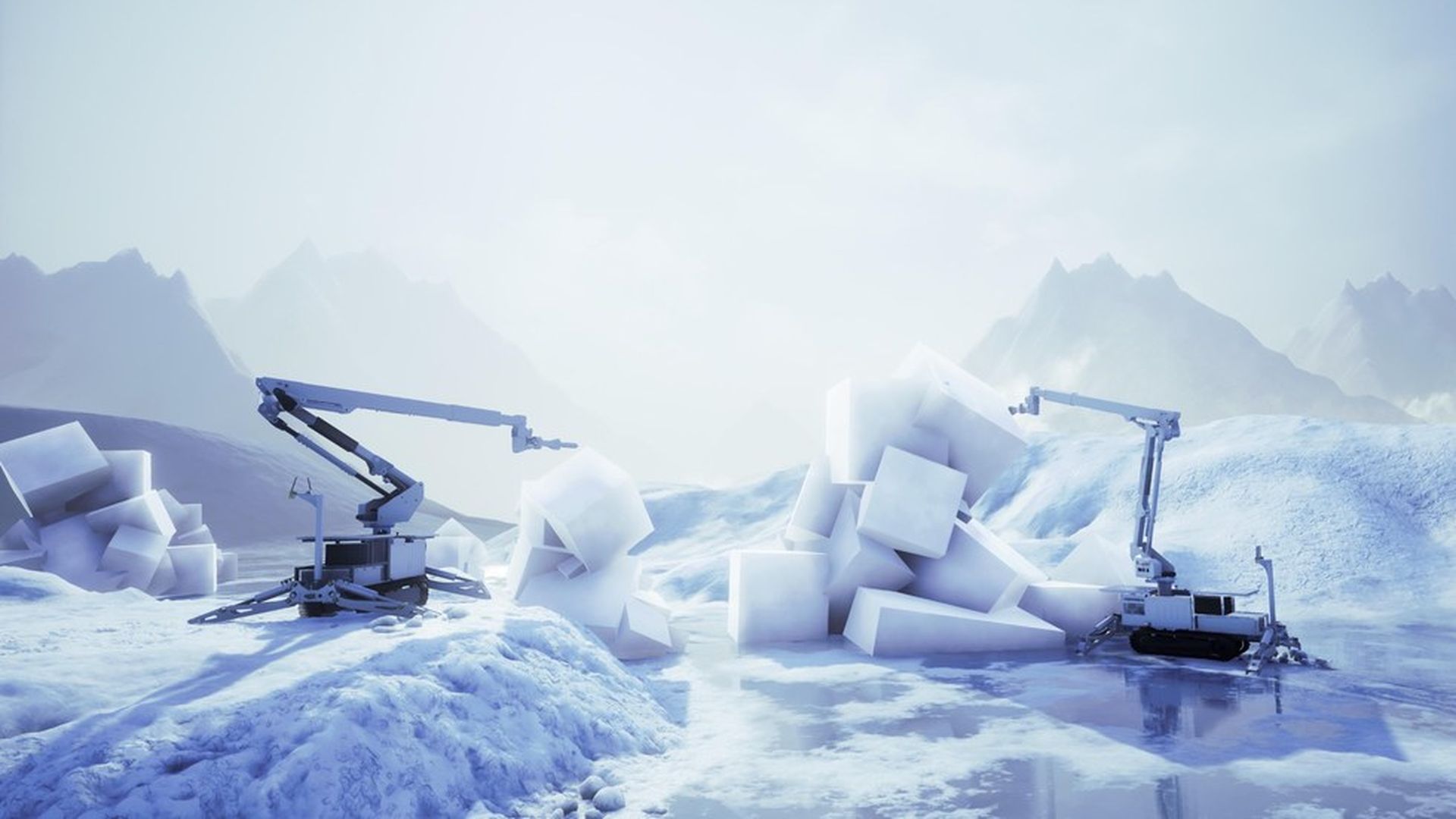 A new robot designed by a research affiliate at MIT can digitally construct buildings out of local materials ranging from ice to dirt to moon dust.
Why it matters: The Digital Construction Platform (DCP) is revolutionizing construction by proving that new technology can source local energy and materials to autonomously manufacture buildings — all while adapting to local conditions. This is particularly helpful in disaster relief situations and hazardous environments.
How it works: DCP is basically a giant, solar-powered, four-ton robotic arm (that you'd typically see on an assembly line) that sits atop tank tracks. It zips around collecting data about its surroundings, like radiation levels and topography, using the sensors in its technology. The arm has a nozzle that can mix various local, viscous materials and spray them to create structures.
The timing: Because of the DCP's solar panels, it can operate for eight hours after one charge. It can be powered up and ready to go in just minutes.
The results: The DCP constructed a 50-foot wide dome from stock-insulating foam spray in 13.5 hours.
Who it could replace: This robot could change architects' jobs by replacing contractors who would typically do things like wiring or HVAC before the building construction could begin.
One fun thing: Steven Keating, the DCP's creator, wrote that the technology would aid in "autonomous construction systems" for use in "extraterrestrial exploration," like building things from ice on Mars. "We've shown how we could do [it]," Keating told Fast Company. "And NASA is very excited to use ice for printing on Mars because ice absorbs a lot of cosmic radiation."
Video courtesy of Steven Keating
Go deeper