This isn't normal: Inside Trump's daily disruptions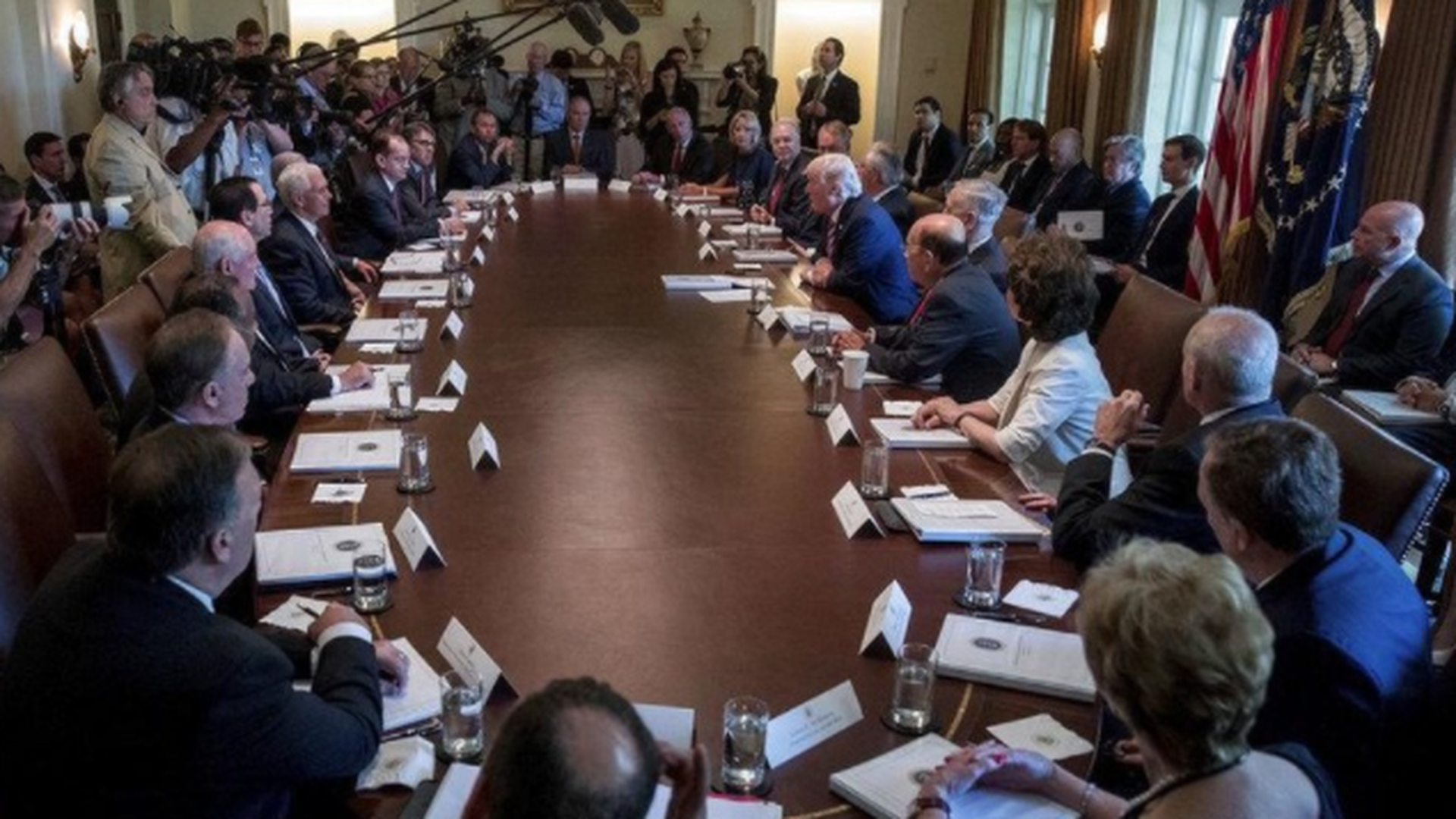 We try very hard here to simply explain the Trump White House, and not join the pile-on. To us, the Trump world doesn't need more noise — it needs more explanation and illumination. But there are moments when it's important to remind even our staunchest pro-Trump readers that this often isn't anything approximating normal:
In 18 years of covering presidents, we have never seen a Cabinet meeting like the one yesterday. Chief of Staff Reince Priebus, taking his turn to genuflect for a beaming Trump, said: "On behalf of the entire senior staff around you, Mr. President, we thank you for the opportunity and the blessing that you've given us to serve your agenda and the American people." (N.Y. Times front-page headline: "Flatterers First, Then President Praises Himself'" ... CNN chyron: "TRUMP'S WEIRD CABINET MEETING.")
Going back to the Clintons, we have never seen a president and his family work so hard to promote or appear on a program like the Trumps' trumpet, "Fox & Friends." From yesterday's show: "Hey, look! It's Ivanka Trump." ... "I join you almost every morning, just not on the couch!" This came after Trump himself promoted the friendly show on Twitter, which he regularly does.
In 228 years of presidents, none has canned the FBI director, then allowed his own Justice Department to appoint a special counsel — who within weeks his friends and allies would openly muse about firing.
In modern presidential history, there is nothing comparable to the personal and public attacks on James Comey by the president and his eldest son. In the last few days alone, they have called Comey — a guy who most elected Republican officials in town like and trust — a liar, a coward, a criminal leaker, and "a dishonest man of bad character."
Be smart: Remember that we're living through history that will be studied and debated until the end of time. Many Trump backers, both the eager and reluctant ones, enjoy the destruction of norms and bemoan the highly critical coverage of this presidency. But we should never lose sight that we are experiencing a daily display of unprecedented actions and behaviors.
P.S. Quote du jour — Ivanka Trump on "Fox & Friends": "There is a level of viciousness that I was not expecting. I was not expecting the intensity of this experience. But this isn't supposed to be easy. ... [S]ome of the distractions and some of the ferocity, ... I was a little blindsided by."
Go deeper