Thermo Fisher to buy Patheon for $7.2 billion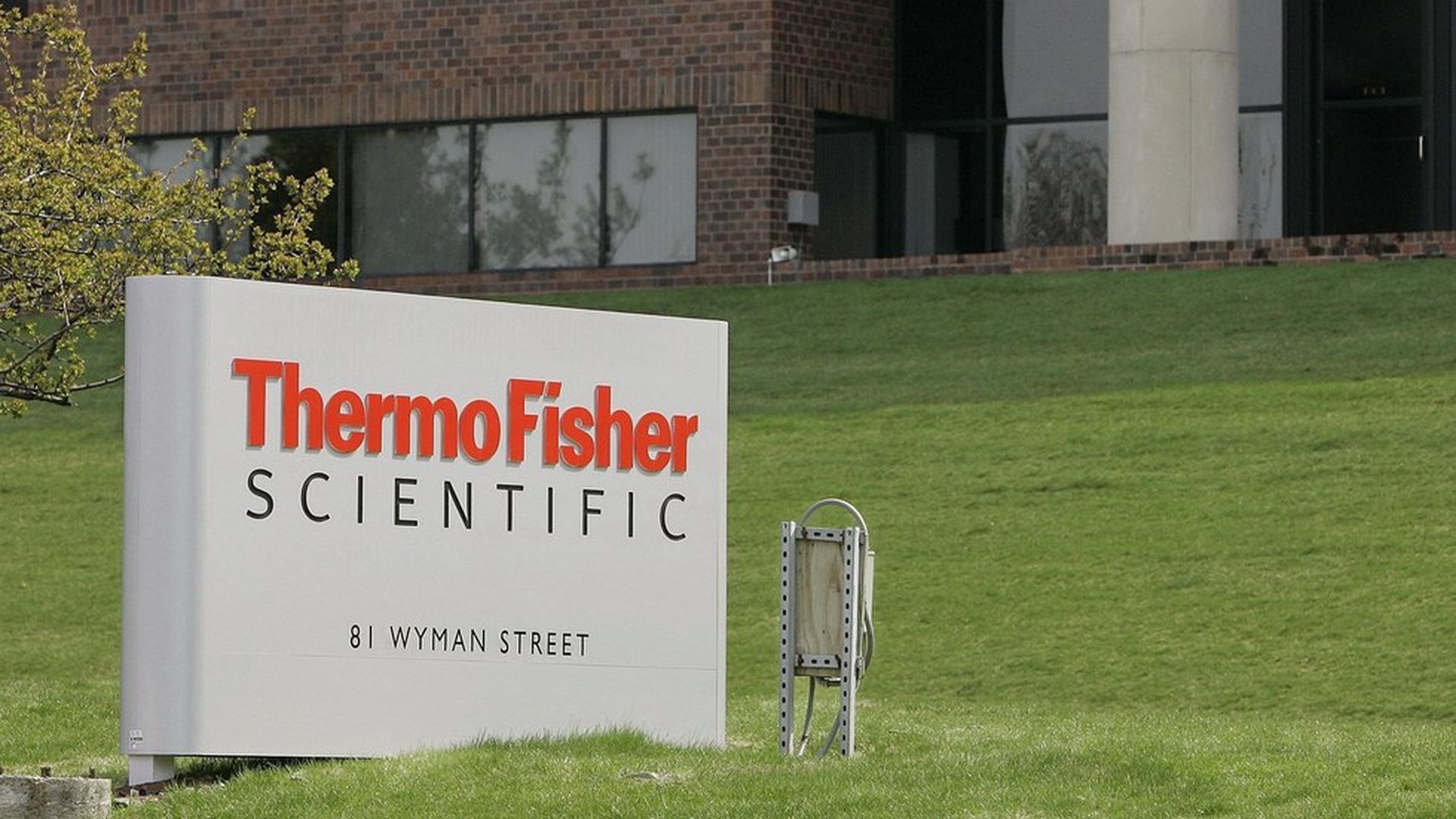 Thermo Fisher Scientific, the world's top scientific-instrument maker, said Monday it would buy Dutch drug ingredients maker Patheon for $7.2 billion, in an effort to expand its drug manufacturing capabilities, per Reuters. The deal will help Thermo Fisher keep a competitive edge in the industry as several drugmakers continue to cut costs and reduce drug testing times.
"Thermo Fisher already had a developing and strong position in clinical trial manufacturing and now expands that arm into drug manufacturing, which is likely to highlight its growing presence in the market of bioproduction and bioprocessing," Leerink analysts wrote in a client note.
Money matters: According to data compiled by Bloomberg, the company's latest purchase will add to "the $22 billion in acquisitions announced by Thermo Fisher over the past five years." Thermo Fisher's current market value is roughly $67 billion in New York, while Patheon is worth about $3.8 billion.
Go deeper