Theresa May completes her deal to keep power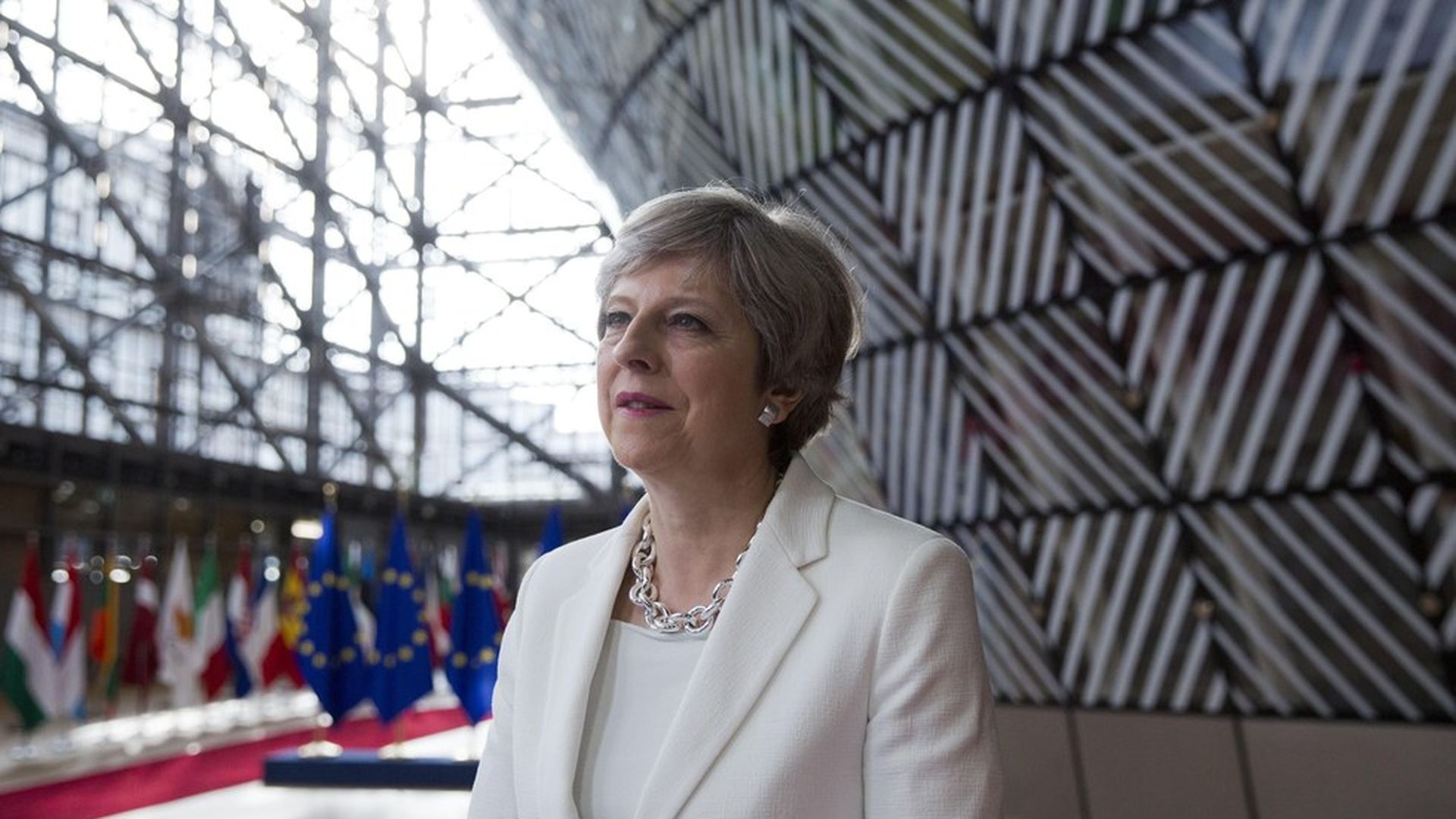 Prime Minister Theresa May's Conservative Party have signed a deal with North Ireland's Democratic Unionist Party, which will strengthen support of May's government as the UK continues to navigate Brexit talks, per AP.
Why it matters: The results of the UK's June general election shocked many, as May came up short of the strong majority needed to rally support for the Tories as they move into Brexit negotiations with the European Union. But with the DUP's backing, May will have the necessary backing on key votes, such as on the Queen's Speech and Budgets, which without would threaten the government's survival.
The caveats: The agreement only guarantees DUP support on votes needed to prevent the government from falling; there is no guarantee they will back other legislation proposed in parliament. Meanwhile, other UK devolved nations will be indignant about the large sums of money promised to Northern Ireland up front in order to secure the deal.
Go deeper