Theme of Spicer press briefing: "It's only day 2"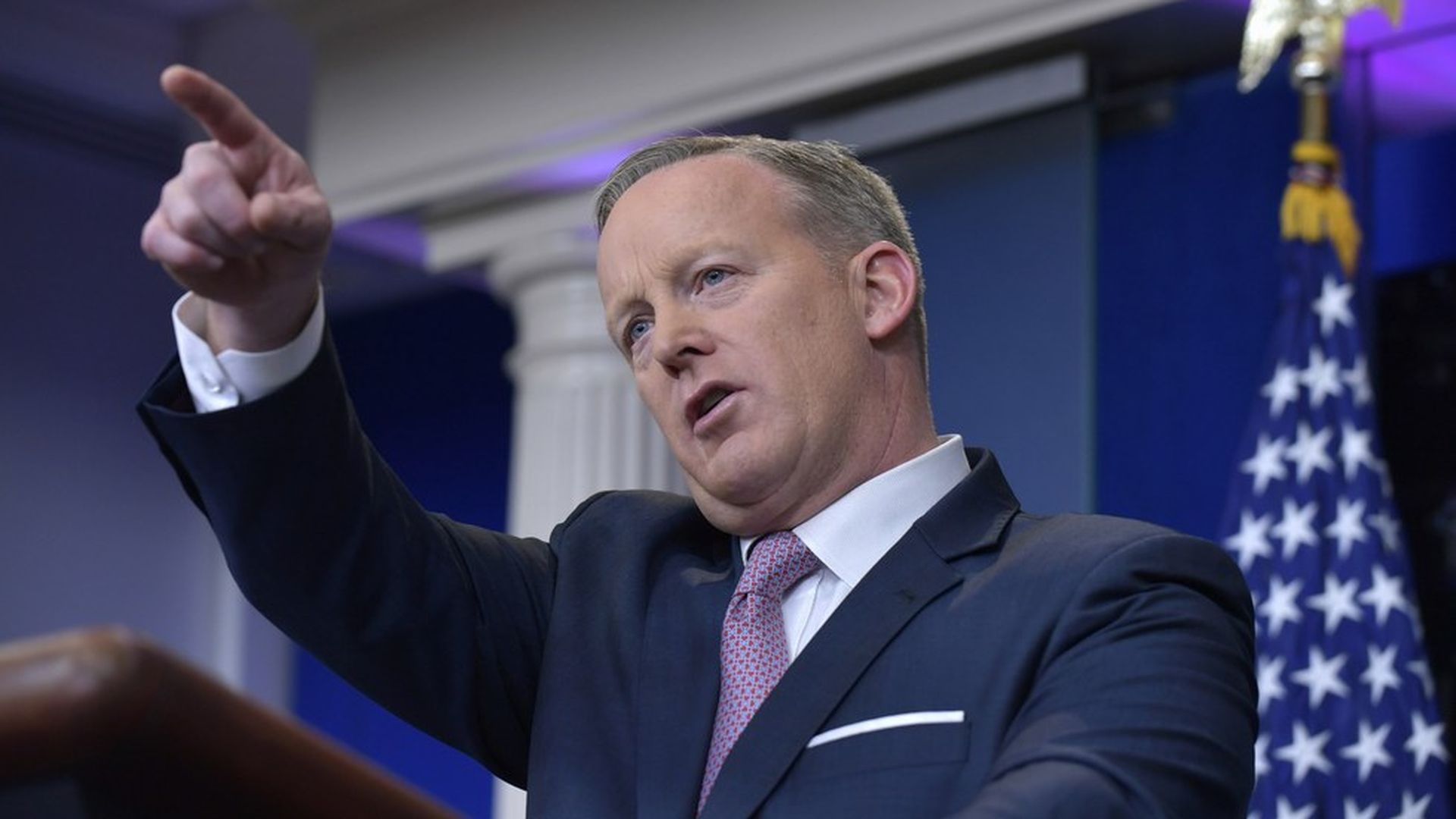 Spicer said that Trump stands by his belief that millions of illegal immigrants voted in November's election. When pressed on the topic by 6 different reporters he declined to elaborate on the evidence. Trump "believes what he believes based on the information that he's been provided."
He continued calling on nontraditional media outlets, like LifeZette. It seemed to end somewhat abruptly after 45 minutes. Other highlights:
Gag order at EPA and other agencies: Spicer said he doesn't have any information at this time, but he "isn't surprised." Added that an examination of policies comes with a turnover of the administration.
Today's executive orders: President reinstated the Keystone pipeline, directed agencies to approve proposals with no delay. Also signed off on Dakota Access pipeline, and said Trump is open to renegotiating where it is being placed.
Called out Senate Dems for holding up Cabinet: "Let's get it done, our country's economy and safety is at stake."
SCOTUS watch: Bipartisan meeting with key senate leadership this afternoon for SCOTUS nominee. Trump will announce nomination by next week. Calls the pick "mainstream" who will support the constitution, and not create laws from the bench.
NATO: Trump doesn't find it effective and isn't pleased with what he sees in terms of U.S. contribution.
Go deeper