The VR battle looks a lot like PC guys vs. mobile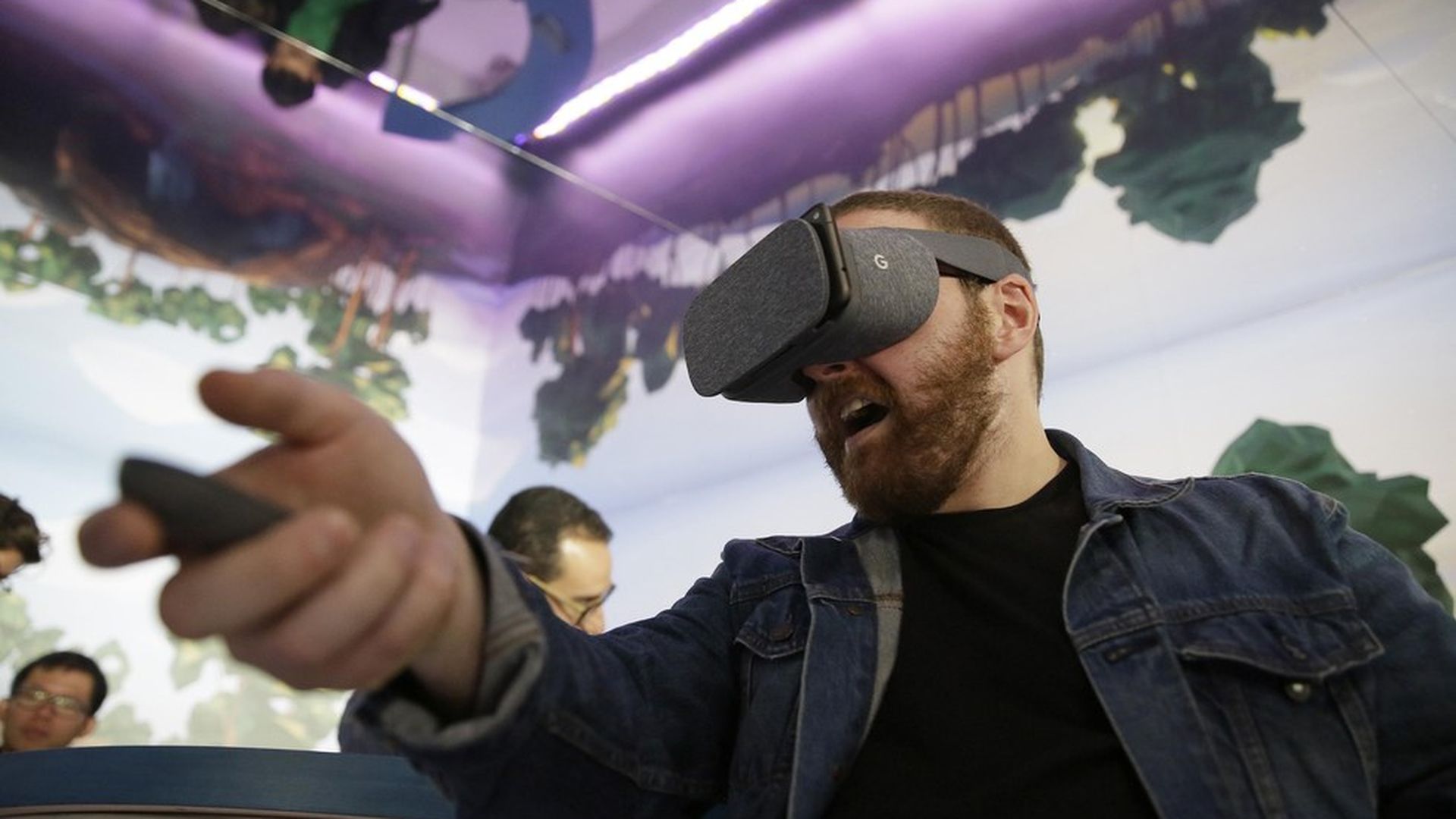 The battle to control the virtual reality market is shaping up to be a struggle between familiar foes and allies. On the one hand, you have Intel and Microsoft pushing to get the PC makers to build machines based on Windows Mixed Reality while on the other hand, Google and Qualcomm are wooing the smartphone makers to build mobile VR units based on Android.
"You play to your strengths," says Creative Strategies analyst Carolina Milanesi.
The bigger question: It is not certain how big the market is for dedicated VR devices, no matter who makes them. Also, there's the question of what shape makes the most sense. You have low-cost devices like Daydream and Gear VR that have more limitations but take advantage of a smartphone for display and power. At the higher end you have Sony's PlayStation VR, HTC's Vive, and Oculus' Rift.
So perhaps the question isn't necessarily mobile versus desktop, but rather how much room there is for a midrange VR device at all.
Intel's view: Intel, for its part, sees a range of different devices coming to market over the next few years. It is at the center of Microsoft's tethered PC strategy, but has touted Project Alloy, a standalone VR concept device that makes use not only of Intel processors, but also its RealSense camera technology.
"This really is a long-term revolution in the way people interact with the computing technology," Kim Pallister, director of Intel's VR center of excellence, told Axios. "There will be lots of different attempts."
Qualcomm's take: Qualcomm, not surprisingly, sees the future of VR as having little to do with PCs. "We think that PC VR is an evolutionary dead end, because no one wants to be tethered by a cable or even a short range wireless connection to a PC," Qualcomm VP Tim Leland told Axios. Long term, the company sees virtual and augmented reality coming together in a single, untethered headset, though there are technical hurdles in both displays and computer vision that must be overcome to make something lightweight and affordable enough for consumer use.
Go deeper