The visa side of Trump's "Buy American" order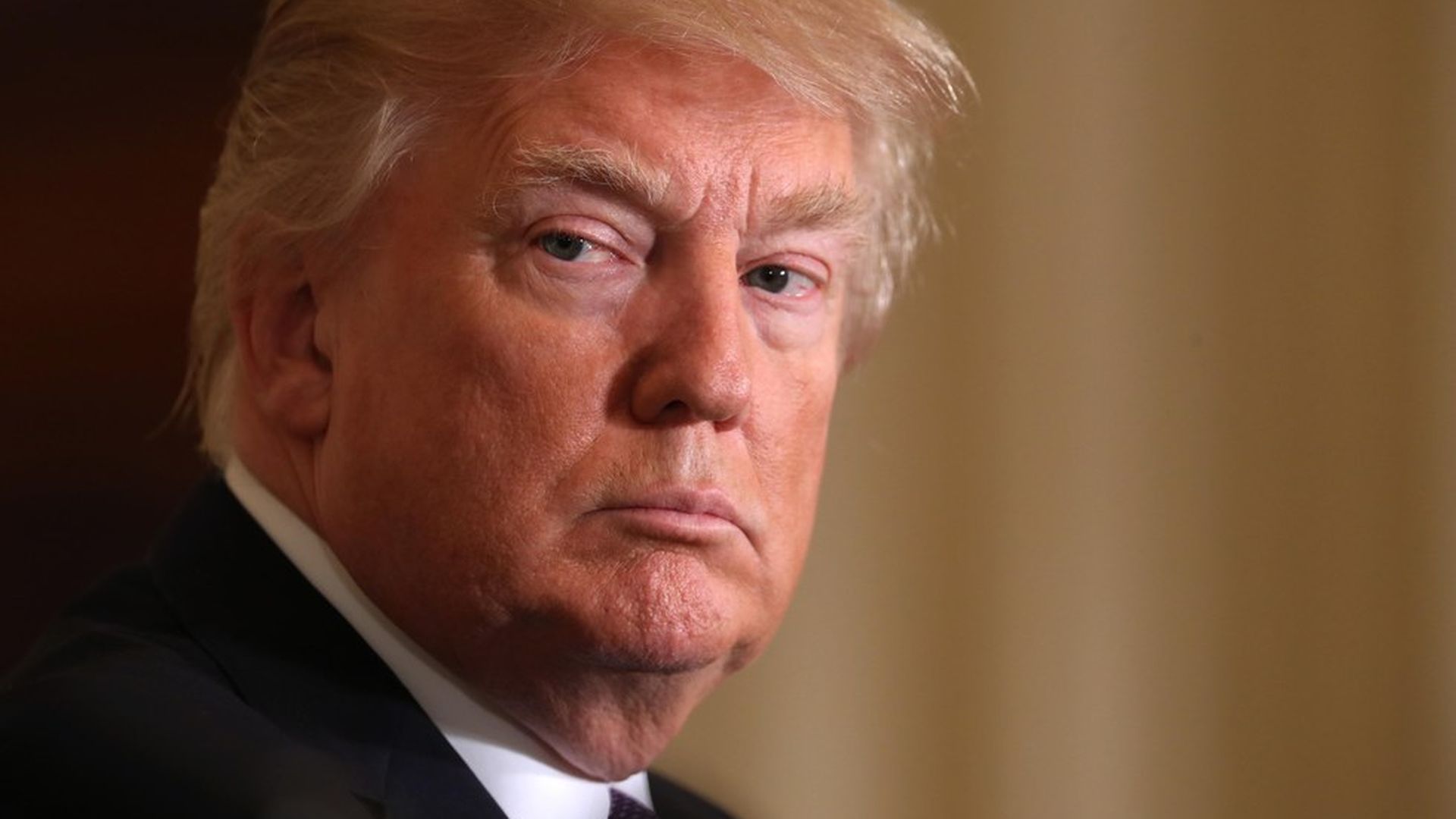 Trump will sign an executive order, "Buy American, Hire American," Tuesday in Kenosha, Wisconsin, according to two senior administration officials who briefed reporters Monday. Here's what's in the order:
The order will call on the U.S. Trade Representative and the Commerce Department to maximize content made in America and "minimize waivers and exceptions to Buy American laws" in trade with other countries.
An overhaul of the H-1B high-skilled worker visa program, calling to move away from the current lottery system to a merit-based system that prioritizes higher-paying jobs.
Why move to a merit system? The officials said the current lottery system undercuts American workers and pulls down wages.
The reality is we have large number of unemployed American workers. The state is we have guest worker programs that bypass those Americans.
Trump is keeping a promise: Trump campaigned on making major changes to the H-1B visa program, which many big tech and IT consulting firms use to bring in foreign workers to fill technical jobs. While many companies claim they need visas for jobs they can't find qualified Americans to fill, Trump has accused some companies of abusing the program by using the visas to hire cheaper overseas workers.
Why now: The annual H-1B lottery, which took place earlier this month, received 199,000 applications for the statutory limit of 85,000 visas within four days of opening. The administration had announced relatively small moves to curb fraud and abuse and to crack down on firms that rely too heavily on the guest-worker visas to fill U.S. jobs, especially those that tend to be lower-skilled and lower-payed. But many expected Trump to pursue the broader reforms he promised on the campaign trail.
Why it matters: Restructuring the way H-1B visas are doled out has significant implications for the companies that use them to fill jobs, hitting hardest so-called outsourcing firms — many based in India — that typically use these visas to help staff corporate IT departments.
While many Silicon Valley firms reserve their H-1B visas applications to fill specialized jobs, they also use outsourcing firms and some types of mid-level-skilled jobs, so they'll also feel the pinch in some areas.
Caveat: The Trump administration can't change the number of visas awarded every year — only Congress can do that. The senior administration officials said they are looking to create an entirely new structure for allocating those visas as a "transitional step" to making sure high-skilled, high-wage jobs get priority in the visa pipeline. The changes still need to undergo federal agency review.
Go deeper