The Trumpworld circle of bullying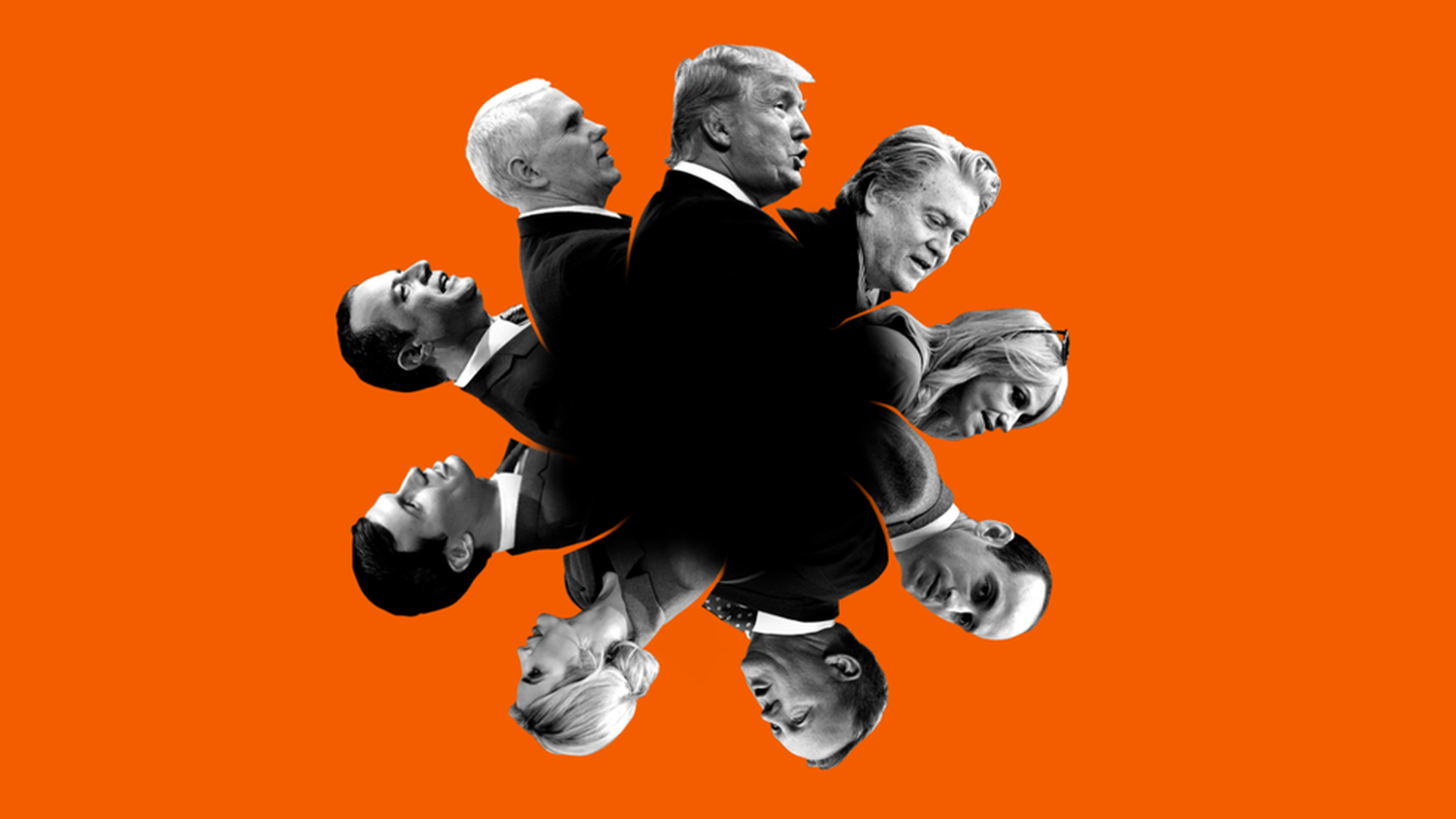 Trump's "bully pulpit" has been used less for good and more for, well, actual bullying. And it's contagious. The bullying is an ongoing circle passing from President to administration officials to leakers to the press, who then hand it back to Trump.
Here's who's being bullied these days:
Jeff Sessions: Trump has moved from private to public bullying of the Attorney General. He complained in a NYT interview about Sessions recusing himself, and called him out on Twitter for not investigating Hillary Clinton. Axios reported that Trump asked an advisor on the phone "what would happen" if he fired Sessions.
Sean Spicer: Despite being advised not to hire Scaramucci, Trump hired him anyway. This was the last straw for Sean Spicer who finally announced his resignation, although he was slowly being phased out anyway.
Reince Priebus: Mooch sent a tweet on Wednesday (which he later deleted) asking the FBI to investigate whoever leaked his financial disclosures. He tagged Priebus in the tweet. Although Scaramucci first clarified in the briefing room that he and Priebus were like "brothers," on CNN he pointed out that even Cain and Abel were brothers. He went on to suggest again that Priebus could be leaking information. It all culminated on Friday evening, when President Trump announced on Twitter that he was replacing Priebus with Secretary of Homeland Security John Kelly.
Michael Short resigned as the senior assistant White House press secretary after Politico ran a story claiming he would be fired by Scaramucci as part of the new director of communication's promise to "fire everybody" to stop White House leaks. Mooch later told Jonathan Swan that it wasn't supposed to happen that way.
Sen. Lisa Murkowski: After she voted against the health care bill, Trump tweeted on Wednesday, "Senator @lisamurkowski of the Great State of Alaska really let the Republicans, and our country, down yesterday. Too bad!" Interior Secretary Ryan Zinke also called Murkowski to express the president's disapproval, according to Alaska Dispatch News.
Donald Trump: Meanwhile, the leaks continue and the press keep prodding — the ongoing trolling and bullying of the president.
Go deeper