The Trump-Xi honeymoon didn't make it to Washington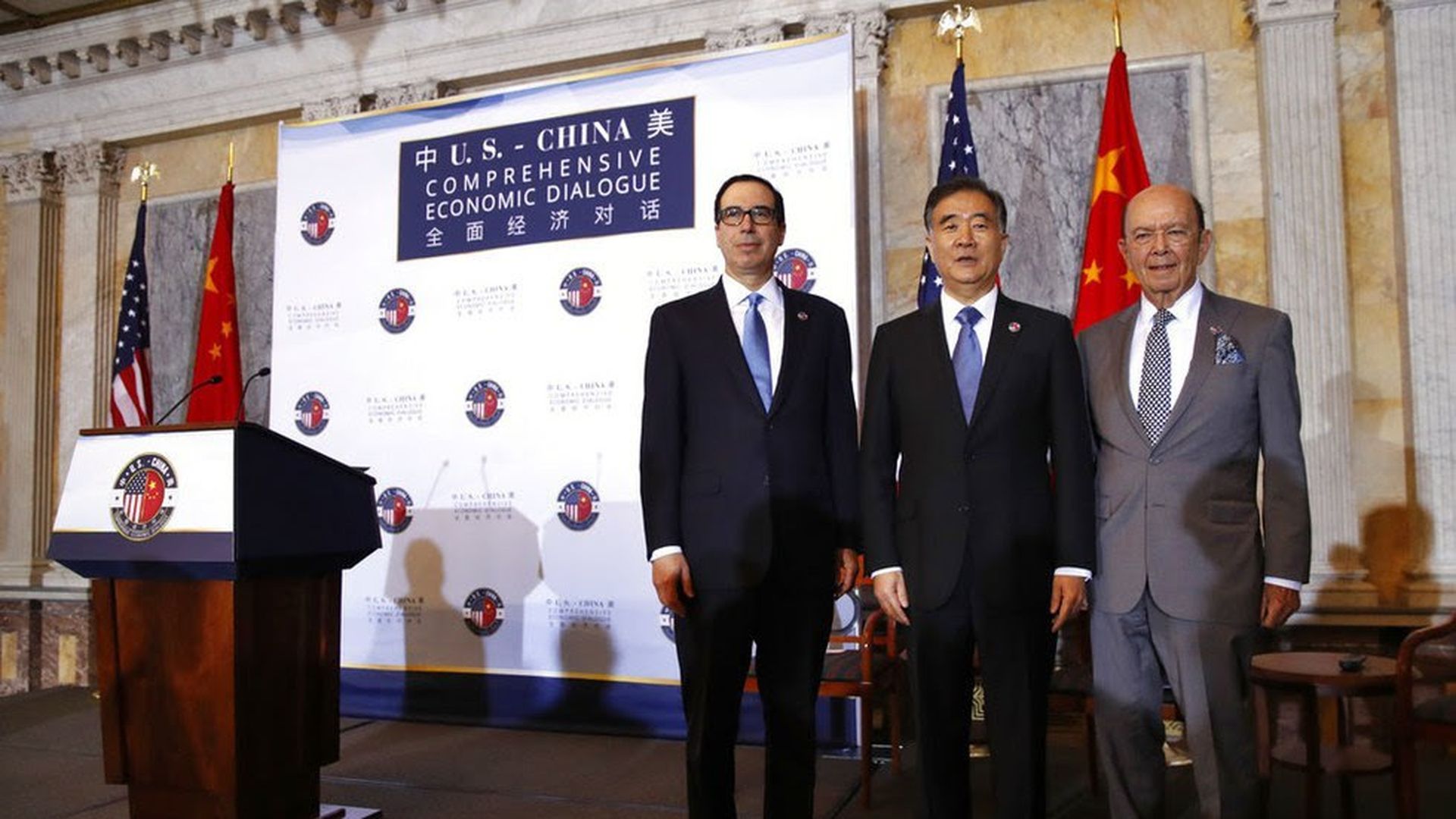 "The brief honeymoon between the world's two largest economies appears to be over," per Bloomberg's Andrew Mayeda and Saleha Mohsin:
"High-level economic talks in Washington broke up Wednesday with the two superpowers unable to produce a joint statement. Commerce Secretary Wilbur Ross scolded China over its trade imbalance with the U.S. in his opening remarks, and then both sides canceled a planned closing news conference."
"Ross complained about the trade gap with China in unusually blunt terms."
Why it matters: "While confronting the Chinese ... will play well politically in America, it's not a good strategy for making progress with Chinese leaders, who are under their own political pressures."
Go deeper