The Trump show: a new drama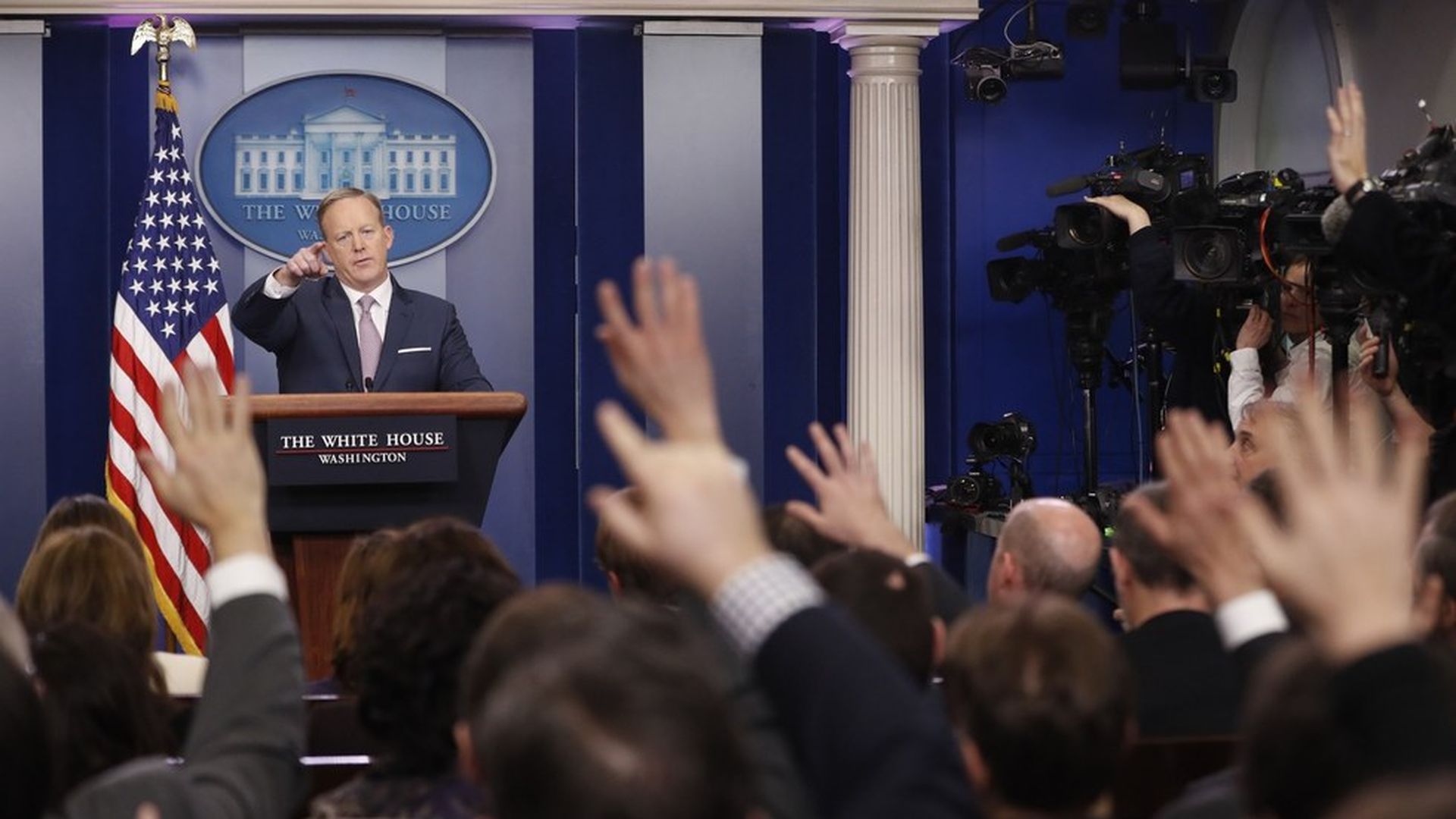 This West Wing is a tough neighborhood. Even after Sean Spicer's successful get-back-on-the-horse presser yesterday, we were told that a top White House official was discussing his possible replacement. On Day 4! With 1,457 to go in this term.
A senior aide texted at bedtime: "Back on track. Upper hand. Offense and action." The team was feeling better after the reboot briefing by Spicer, plus a better-focused performance by POTUS. And the staff saw it as a home run when AFL-CIO boss Richard Trumka praised Trump's move to withdraw from the Trans-Pacific Partnership, with a statement headlined: "TPP Withdrawal Good First Step Toward Building Trade Policies that Benefit Working People."
But inside, the finger-pointing and blame-casting continued. Unfortunately for Spicer, Trump is obsessed with his press secretary's performance art. We hear that Trump hasn't been impressed with how Spicer dresses, once asking an aide:
Doesn't the guy own a dark suit?
Spicer looked a lot sharper yesterday than he did on Saturday — in a dark, bankerly suit.
NYT reporter Maggie Haberman tweeted that at Spicer's Saturday presser, Trump "wanted him to be in command/project strength. He did neither. … [H]e wanted Spicer to be a derivative of himself — Trump almost always takes q's & slices it with humor."
Go deeper