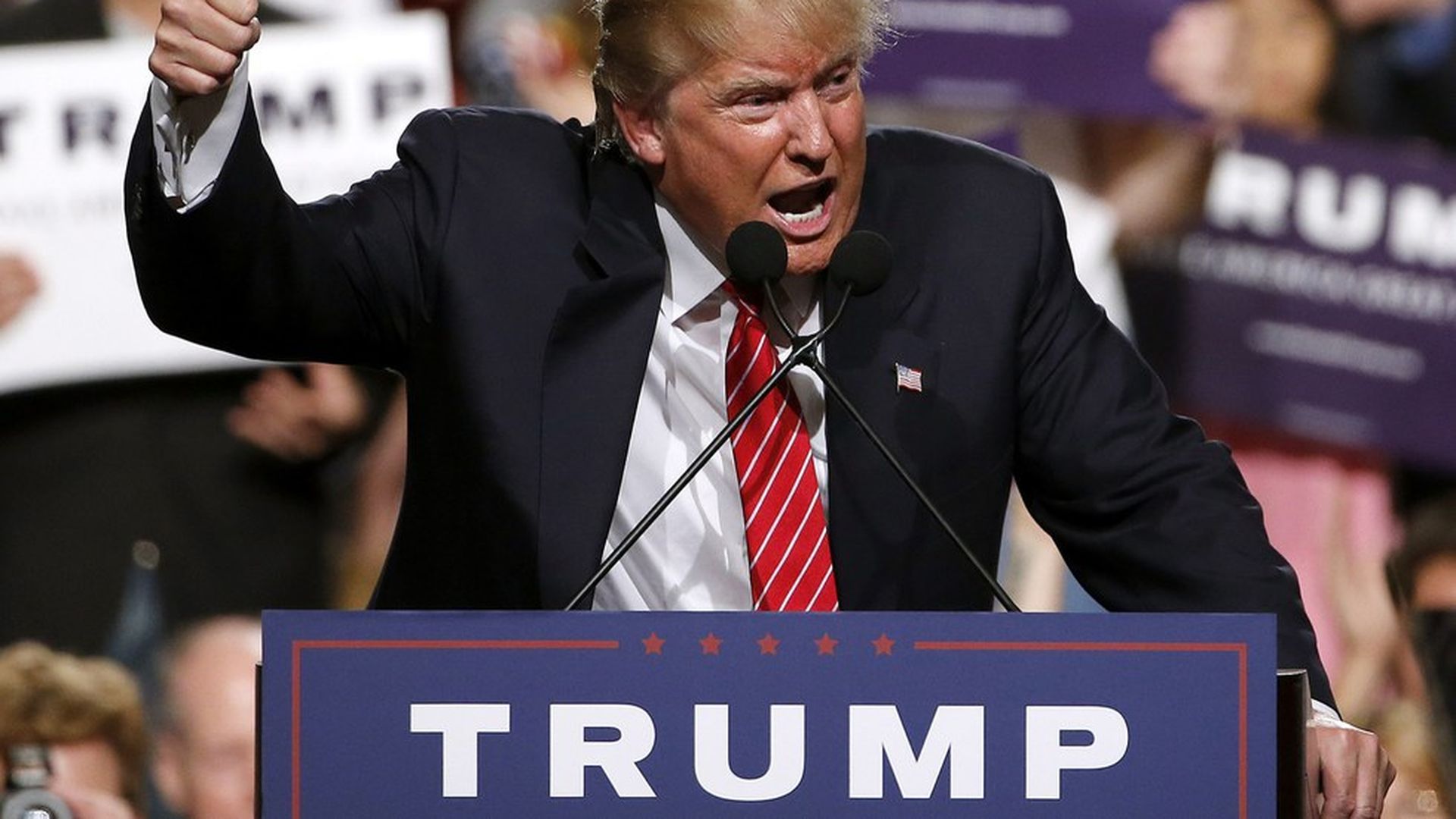 In Trump's new Afghanistan plan, AP's Josh Lederman sees "elements of a broader approach to America's most pressing national security concerns [beginning] to emerge, consistent with his efforts in Iraq, Syria and elsewhere," and drawing "on organizing principles that are also woven throughout his plans for defeating the Islamic State group and containing the threats posed by North Korea and Iran":
Never tip your hand to the enemy.
No timelines for military operations.
Don't micromanage.
No free pass for a neighbor who tolerates extremists or enables U.S. foes.
Let locals lead.
Key quote from Trump's Monday speech: "We are not nation-building again. We are killing terrorists."
Critique ... I ran Josh's article by Vance Serchuk, adjunct senior fellow at the Center for a New American Security, who wrote me back that "Trump as commander-in-chief thus far is a mix of big continuities with Obama and big discontinuities":
Three big continuities:
Disavow "nation building" and Bush-like "freedom agenda" ambitions in favor of self-declared "realism."
Enable local forces whenever possible to clear and hold territory, supported by special operators and airpower; eschew large U.S. conventional deployments à la the Iraq war.
Focus on discrete military objectives — e.g., smashing ISIS in Iraq/Syria, just as Obama smashed AQ core in Pakistan. Trump's impulse, like Obama's, is to want to get the job done so we can come home.
Three big discontinuities:
Devolve much greater discretion over decision-making on troops, tactics, operations to DoD / Mattis.
Reject time tables / deadlines as an instrument of policy.
Cultivate a bit of a madman image — with the national security team portrayed as holding him back from his wilder impulses. If Obama had faith in the power of reason, Trump believes in the value of fear.
Go deeper ... Vance Serchuk's new Wall Street Journal op-ed, "Trump Learns From America's Failures in Afghanistan: By focusing on getting out of the country, Bush and Obama fostered conditions that forced us to stay."
Go deeper