The Trump agenda is running out of time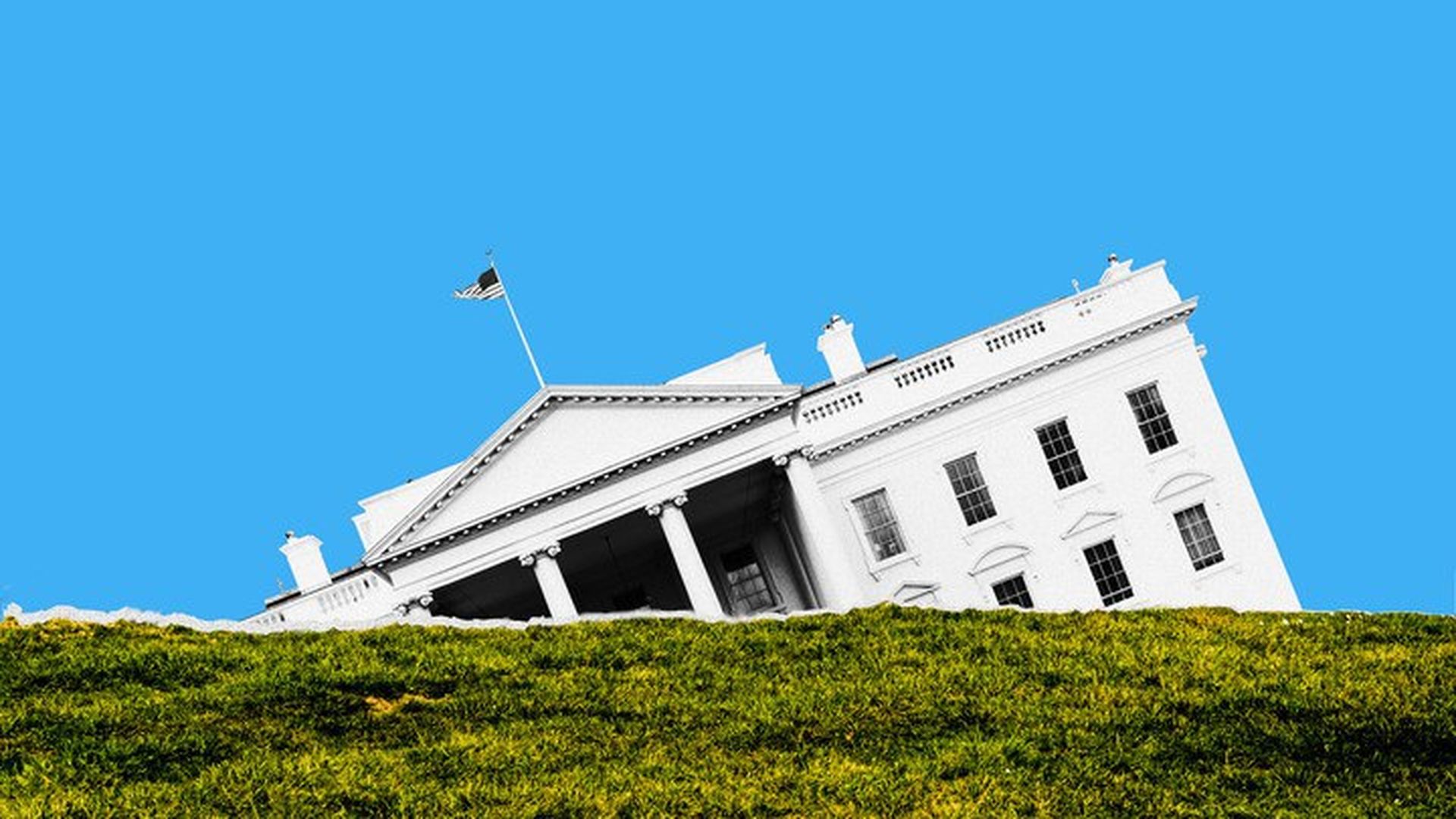 The Trump administration has a lot they want to get done this year, but time is running out. Congress has already blown through more than half of its scheduled legislative days and August just is around the corner, which Congress usually takes off. And September, which marks the end of the fiscal year, will be devoted to spending bills to keep the government up and running.
Why it matters: With Republican control of the White House, Congress and the Senate, expectations for Trump to follow through were high. But so far gridlock continues to delay his policy agenda.
Note: These are only the big-ticket items that Trump initially promised to complete — or must complete — by 2018.
Health care
Repealing and replacing the Affordable Care Act has been Trump's top priority, and from the beginning he's insisted that his administration tackle health care before moving on to tax reform (#2 on his list). But the GOP health bill has taken much longer than the administration initially anticipated, and has prevented other policy initiatives from moving forward.
Ideal due date: Trump initially wanted to pass a health bill before Easter recess, but the GOP's first try collapsed in March.
Status: The Senate hopes to vote on the GOP's second attempt at repeal and replace next week, but first they have to do a procedural motion to start the debate. If that fails, then it's back to the drawing board.
Tax reform
Following Trump's election, the stock market surged on the optimism that Trump would slash corporate taxes. But that initial enthusiasm has since waned as months continue to roll by with no real plan in store (though stocks keep hitting new highs). Economic advisor Gary Cohn has told associates that if tax reform doesn't get done this year, it's probably never going to happen. Other WH officials argue that it must be done before the 2018 midterm elections, since Democrats will never support it, or it won't be done at all.
Ideal due date: The initial tentative deadline was this August, set by Treasury Secretary Steven Mnuchin. But last month, both Paul Ryan and Vice President Mike Pence said the GOP is aiming to pass tax reform by the end of the year.
Status: Cohn has said the administration won't have a bill on the floor of Congress until first two weeks of September.
Border wall
Trump has said he wanted to start building a wall along the U.S. southern border this year, but as of now there's little to show for it. That's largely a result of the bipartisan backlash that the administration has faced on what the wall should look like, and how much money should be devoted to it, which ultimately ended in a budget proposal that did not include funding for the wall.
Ideal due date: The WH wanted to get funding for the wall this year, but that didn't happen.
Status: Negotiations are currently underway for the FY 2018 spending bills
Budget
The administration released their proposed budget in May, but it was sharply criticized by economists for relying on overly optimistic growth estimates. It's also been hit for using questionable math and offering few details on what Trump's tax plan will entail. And Democrats fiercely oppose the budget's plan to squeeze billions out of welfare and entitlement programs while simultaneously ramping up defense spending.
Firm due date: The deadline for when spending bills must be passed is the end of the 2018 fiscal year, or September 30, 2018.
Status: Congress has started committee work on spending bills. Action by the full House should happen before the August recess, according to a Republican aide involved in the process. The Senate has been moving slower, which may mean temporary spending bills are needed in the fall to fund the government.
Debt ceiling
Congress needs to pass a bill that will raise the debt ceiling and allow the government to borrow more money so that it can pay its bills. Failure to act could lead to a default for the first time in U.S. history. The Trump administration wants a "clean" debt ceiling hike without spending cuts, but that option has struggled to receive bipartisan support, putting House Speaker Paul Ryan in an uncomfortable position.
Firm due date: By the end of September, according to Mnuchin, in order to fulfill the government's debt obligations. But Mnuchin has urged Congress to raise the ceiling "sooner rather than later."
Status: Unclear, but Ryan has repeatedly assured they'll reach the deadline, and that Congress is open to considering all options.
Go deeper