The Trump administration's proud "right-wing nut job"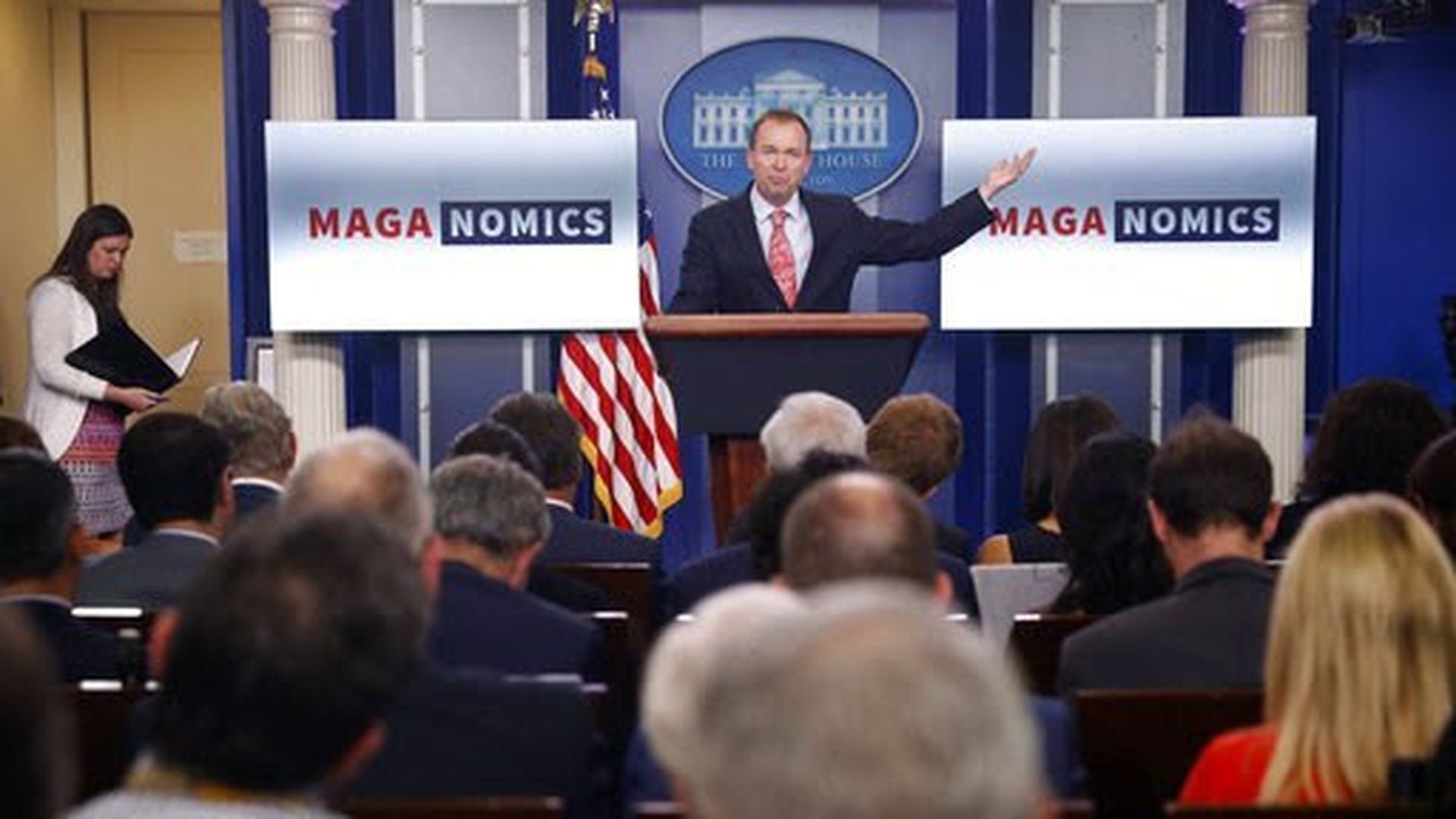 "Meet [White House budget director] Mick Mulvaney, who proudly calls himself a "right-wing nutjob" and is quietly ... trying to dismantle the federal bureaucracy," by Politico's Michael Grunwald:
"Republicans have said for years that government should only take people's money to provide absolutely vital services, but Mulvaney truly believes it — and as the head of the powerful Office of Management and Budget, he's got the perfect job to try to act on it."
Why he matters: "He ... has juice with the president, which is one reason Trump's agenda has been much more rigidly conservative and partisan than many expected from an ideologically gelatinous former Democrat who ran as a flexible deal-maker."
He cheerfully points out: "I don't think anyone in this administration is more of a right-wing conservative than I am."
Go deeper