The Trump administration's North Korea crisis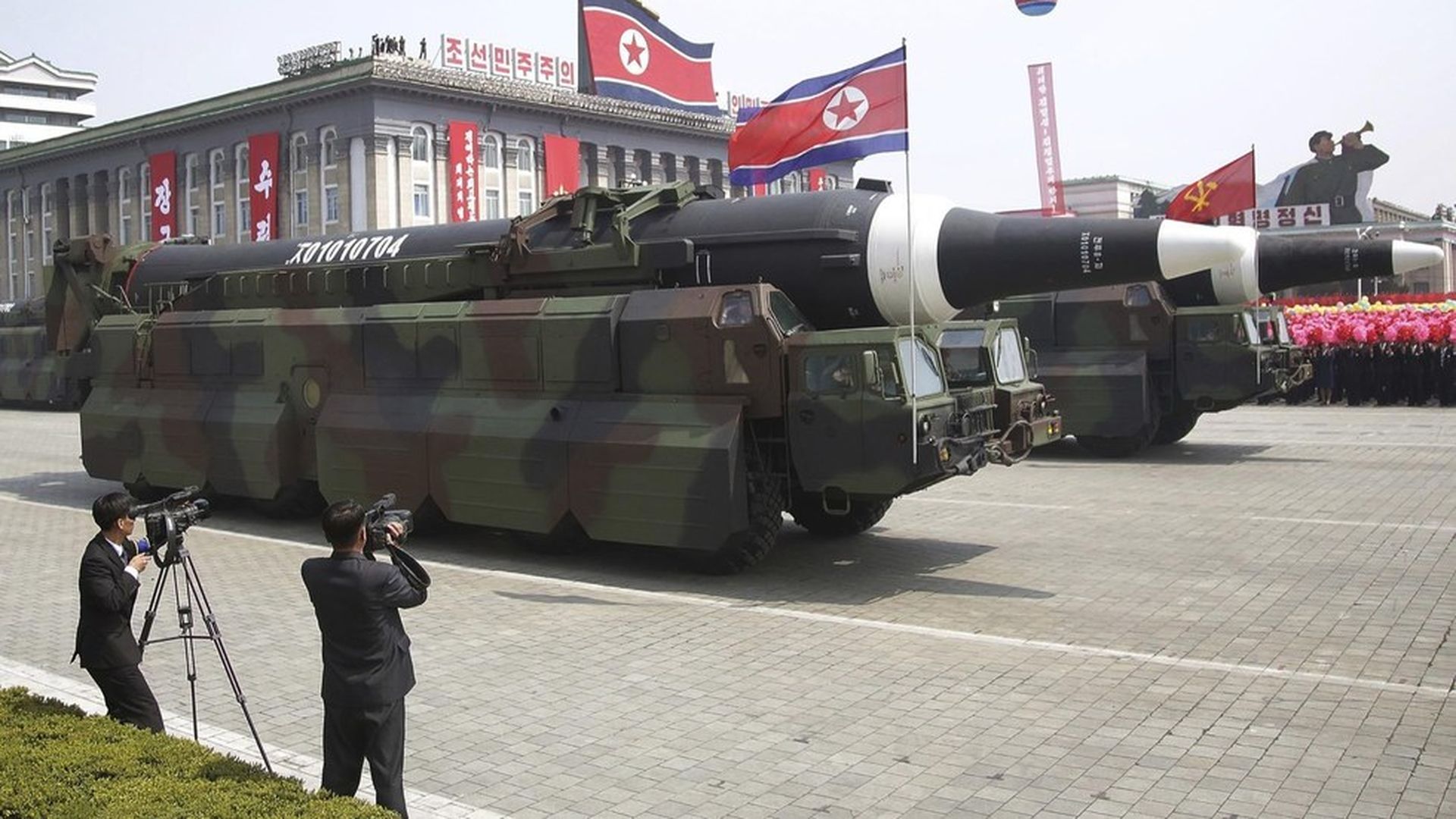 After a reprieve over the weekend with the bellyflop of the North Korean missile test, experts warn that tensions with the U.S. will "remain dangerously high for the indefinite future."
Why it matters: Just 12 days from Trump's 100-day mark, his biggest test (including of his vow to both talk and act tough) is unfolding in real time — with massive global consequences.
The New York Times captures it most memorably in a front-page analysis by David Sanger and Bill Broad: "What is playing out, said Robert Litwak of the Woodrow Wilson International Center for Scholars, ... is 'the Cuban missile crisis in slow motion,' but the slow-motion part appears to be speeding up."
We can hear that unmistakably in remarks today by Vice President Pence inside the Demilitarized Zone between North and South Korea — at Freedom House, a few meters from the military demarcation line, which he described as a "frontier of freedom," per a pool report by AFP's Andrew Beatty:
"Asked his message to the people of North Korea, VPOTUS said: ... 'the era of strategic patience is over.'"
Go deeper