The top Super Bowl emoji was an alt-right frog symbol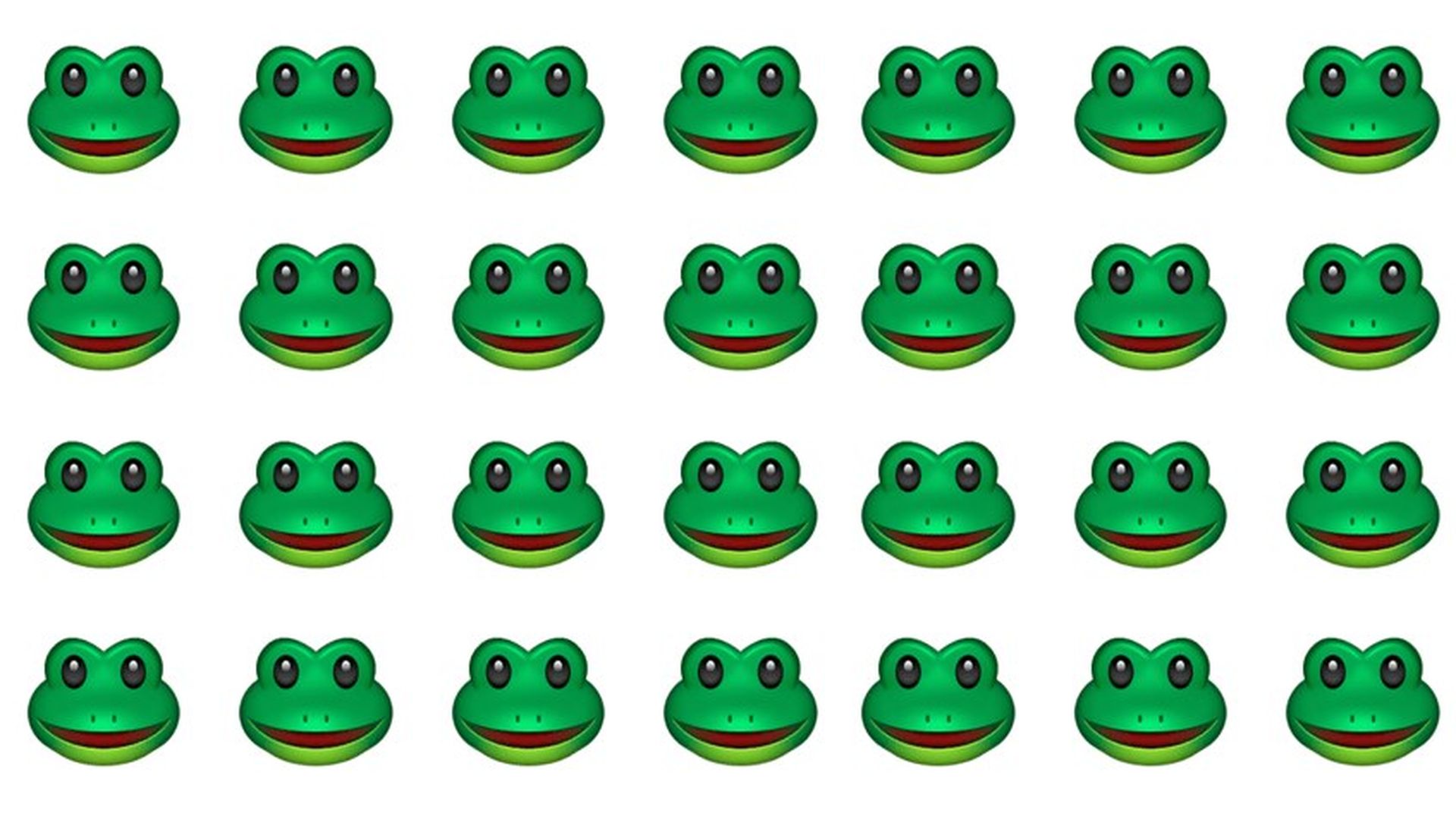 The green frog emoji was the most-used emoji during Super Bowl 51, according to social analytics company Blend.
What does it mean? The emoji symbolizes Pepe the Frog, a popular internet cartoon that became a symbol of the Alt-right conservative movement in early 2016. Pepe used to be a mascot for 4chan.com, an image-posting website, used mostly for memes, linked to Internet subcultures like Anonymous and the Alt-right movement. In 2016, the Anti-Defamation League added Pepe the green frog to its database of hate symbols, alongside the swastika and the KKK blood cross.
Why it matters: The Alt-right social movement has been using the momentum of highly-publicized national events to further their message, but the effectiveness has peaked since Trump's inauguration. According to Blend President Matt Geiger, this is an ongoing trend with no sign of slowing down. "We've seen the Pepe frog emoji show up in basically every single national event since Trump was Inaugurated," Geiger told Axios. "The frog has been used more than all of the other animal emojis combined since Trump's Inauguration."
Worth mentioning: Blend also found that the rainbow emoji, a symbol for gay rights and activism, was the most used emoji during the Super Bowl 51 halftime performance. Lady Gaga sang "Born this Way" at halftime, a song about being accepted regardless of your sexuality or gender.
Go deeper