The takeaways from Spicer's Wednesday briefing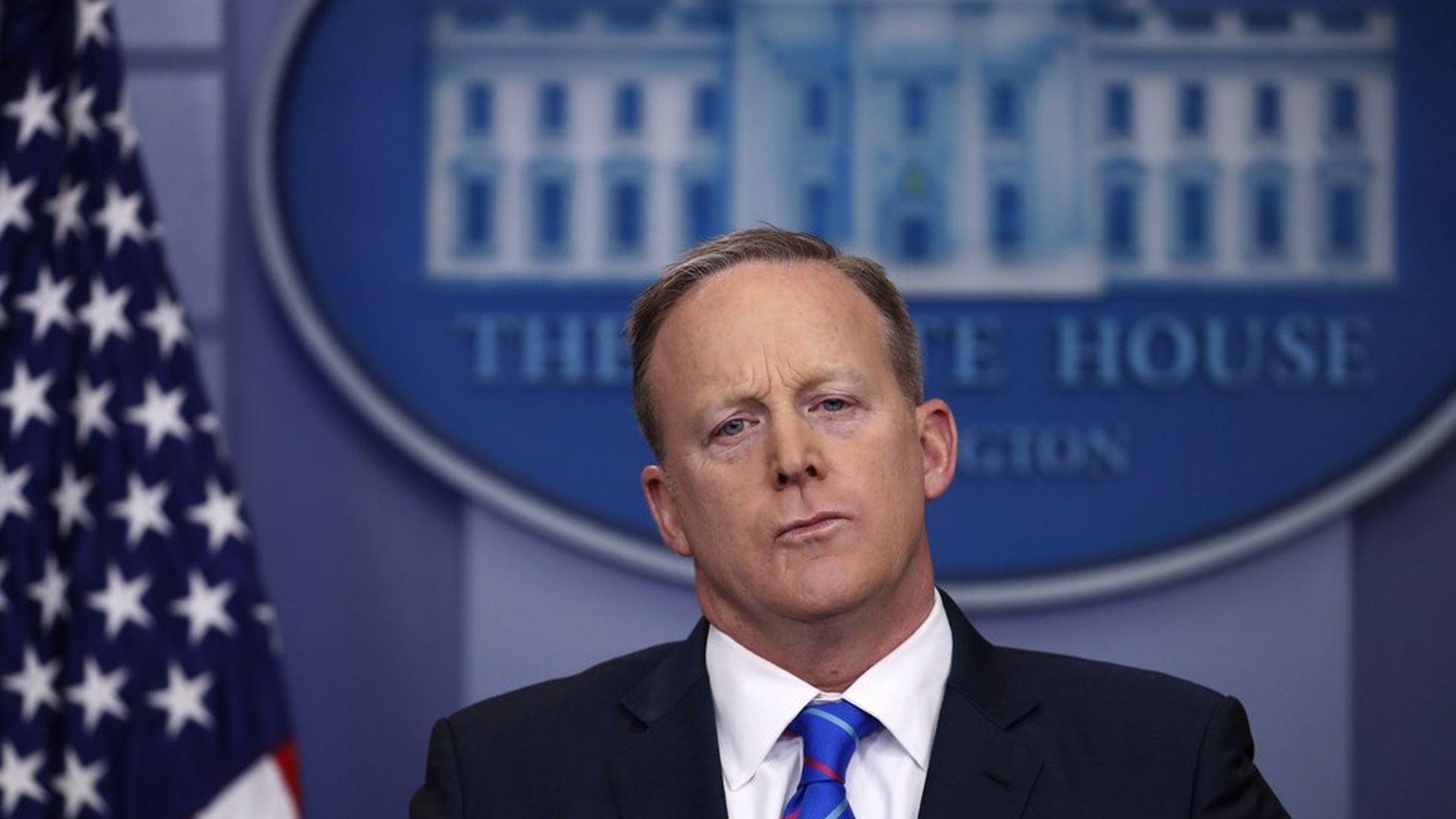 Spicer opened his daily briefing with a nod to International Women's Day, adding that we should be celebrating women 365 days of the year. When asked if WH staffers participated in the women's strike, Spicer laughed and said, "I'm not aware of any that are not here..." More highlights below.
Obamacare repeal: "We're going to have a full court press" at the WH on behalf of Republican healthcare legislation, adding that, "We are enacting conservative values" with the new plan. On the Congressional Budget Office score, "If you're looking at the CBO for accuracy, you're looking in the wrong place," noting that the CBO score (price tag) was "way off last time."
WikiLeaks: Said the WH cannot confirm the authenticity of the alleged CIA documents, but that "this should be a major concern, not just in regard to WikiLeaks, [but all leaks]..." Added that there is a "massive difference" between exposing Podesta's emails and the latest WikiLeaks, and later noted, "We will go after people that leak information... we will go after them at the highest level of law."
On whether Trump is the target of a counterintelligence probe: "That's what we need to find out," said Spicer. He later circled back to clarify that there is "no reason to believe that the president is the target of any investigation whatsoever."
H-1B visa reform: "I think there is a natural desire to have a full comprehensive look" at visa programs, said Spicer.
Go deeper