The takeaways from Spicer's Tuesday briefing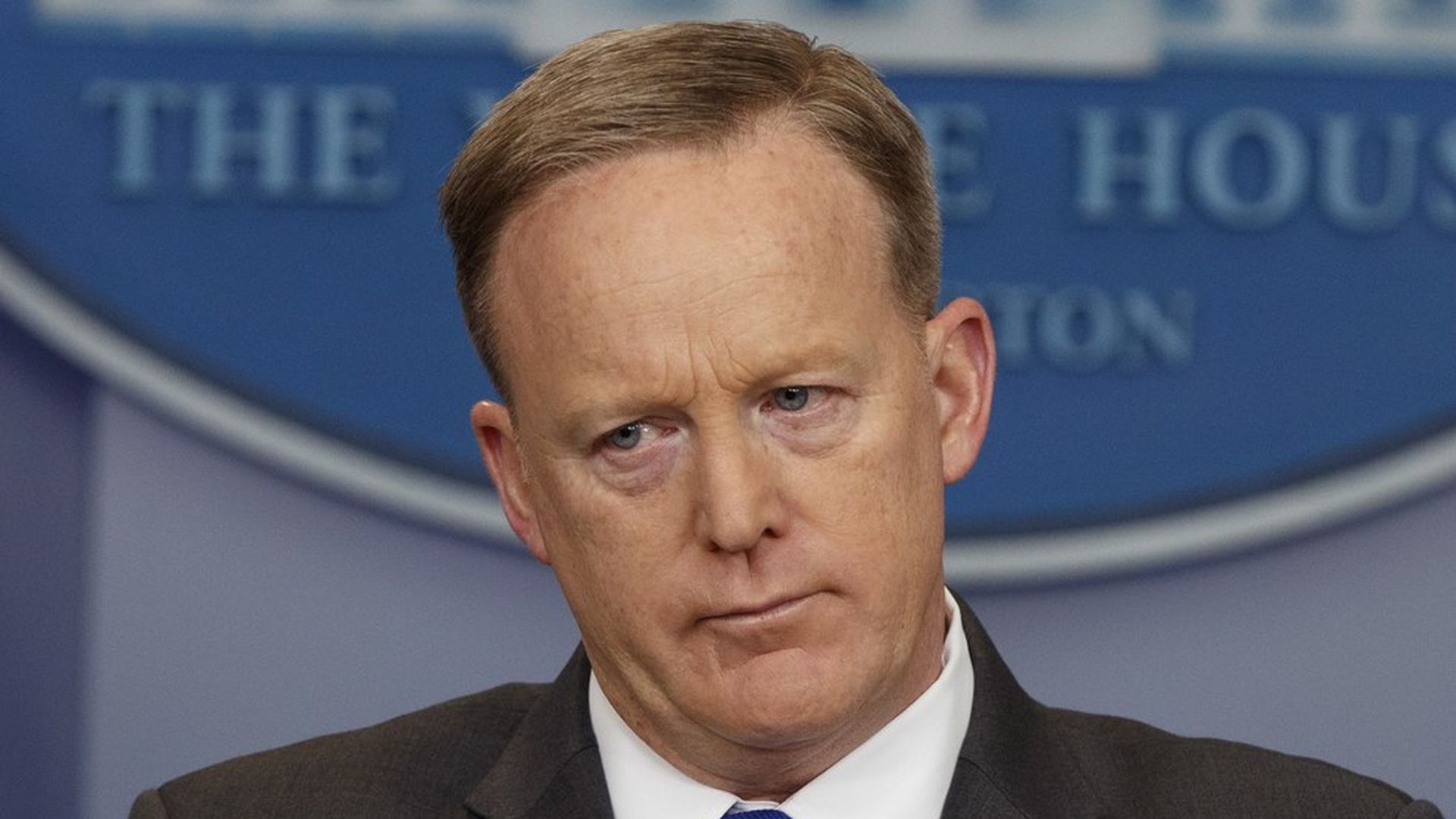 Spicer kicked off today's briefing with a strong defense of the GOP's new healthcare bill, noting that he hopes Thursday's vote will help make this "the last anniversary" of the Obamacare law. Spicer also stated that Trump walked away from his meeting on Capitol Hill this morning feeling "optimistic" about the vote. Other takeaways:
Republican vote on new healthcare bill: "We're going to make sure we remember those that stood by us," said Spicer. As for those that vote against it? "I think they'll pay a price at home."
Ban on large electronics on some foreign airlines: The move was in response to "elevated intelligence" that indicates a continued threat from terrorists.
Will Trump address his wiretap claims, as he said he would? "Let's see how the week goes."
Go deeper