The takeaways from Spicer's testy Thursday briefing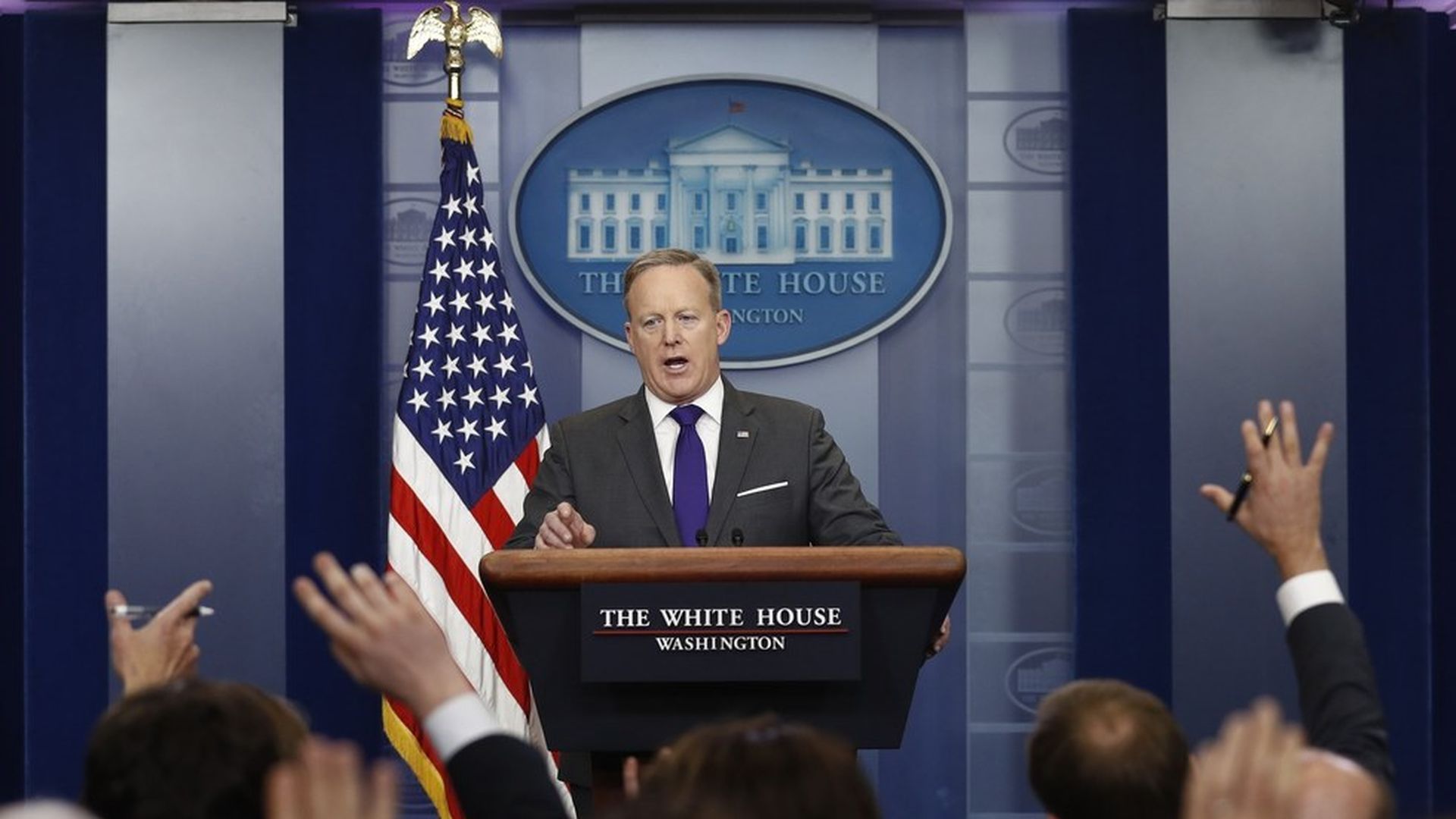 Sean Spicer held his testiest briefing yet with the White House press corps. And it looks like he needs to update his boss on #2 in his 17 Rules for Life. ("Think before you tweet, post, or upload.")
On Trump tweeting about Nordstrom but not Quebec City attack: "I literally opened the briefing [a few days ago] with that...You're equating me addressing the nation here and a tweet? This is silly."
Gorsuch's "demoralizing" comments: Spicer said that Gorsuch was not commenting on any specific comment or tweet by Trump, but rather attacks on the judiciary as a whole. "He literally went out of his way to say, 'I'm not commenting on a specific instance.'"
On Trump toning down his criticism of the judiciary: "When President Obama did it, there was no concern from this briefing room. When [Trump] does it, it's a ton of outrage."
Kellyanne pushing Ivanka's brand: "Kellyanne has been counseled on the subject...and that's it."
The Putin call: Spicer refused to comment on reports regarding Trump not knowing about the New START nuclear treaty. He said it was a private call.
Go deeper