The takeaways from Spicer's Friday press briefing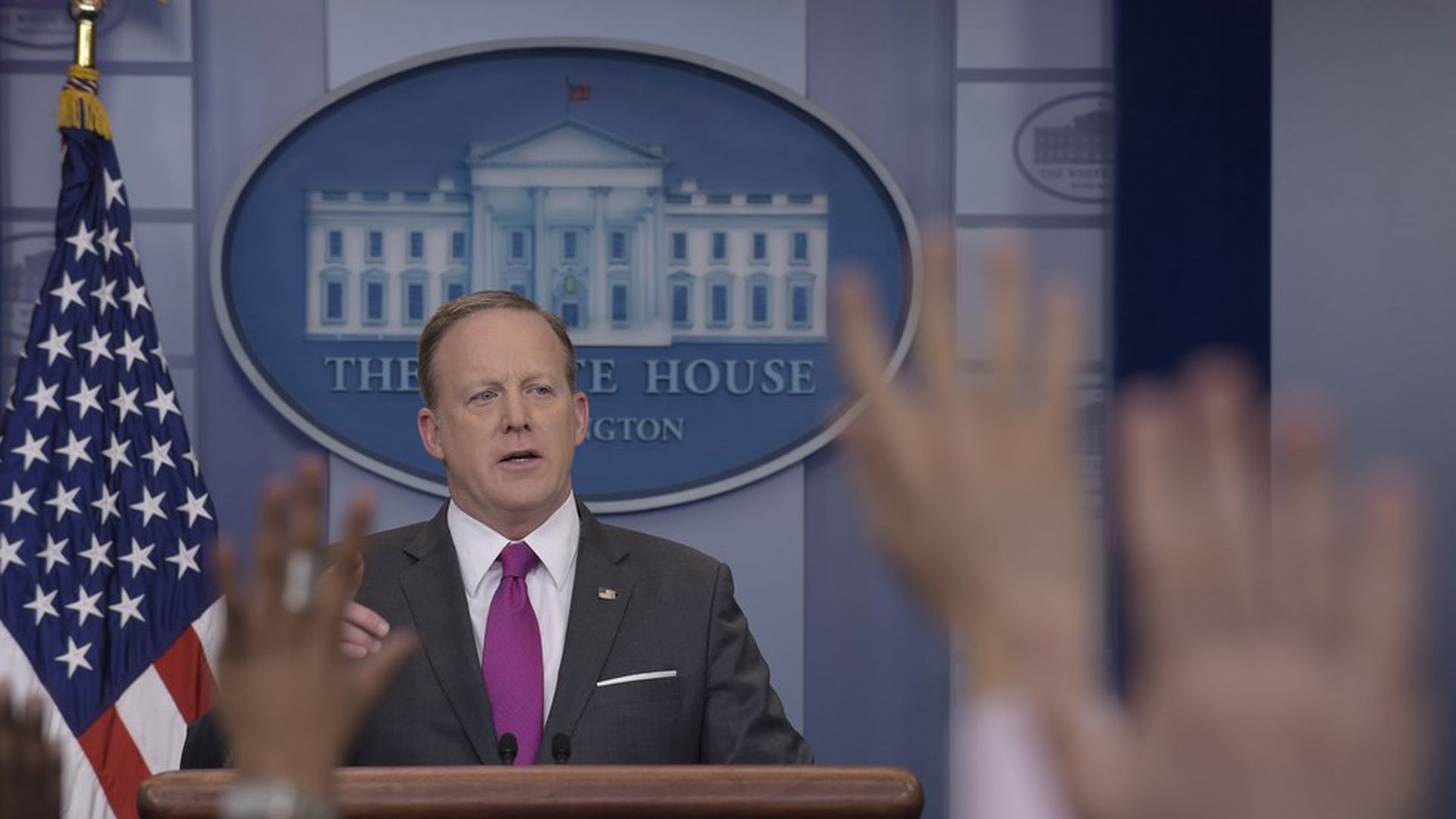 On day 50 of the Trump Administration, Spicer hit the podium with his flag pin (apparently, mistakenly) upside down — a signal of "dire distress", according to the U.S. Flag Code. Predictably, Twitter went up in flames. Then #saveseanspicer started trending... But don't worry, he fixed it! More updates below:
Jobs report: The Labor Department has not changed its process for collecting or analyzing jobs data since Trump took office. Trump still believes their BLS data is bogus, even after a successful report today. Spicer said that Trump asked to be quoted directly: "They may have been phony in the past — but it's very real now."
Is the "Deep State" out to get Trump? "No question," said Spicer. After the past 8 years under Obama, "people burrowed into government."
Was the president aware of Flynn being a foreign agent? "No... how would he?... he just filed 2 days ago... " As for whether the matter was a "red flag": "This was a personal matter, it's a business matter," said Spicer, and it had nothing to do with government.
Did the WH tell Tillerson not to bring press on his trip? "Press is being invited to that trip, they're traveling commercially... the plane that he is taking doesn't accommodate that.. but they are making accomodations in the future."
Is support for the border wall weakening? The wall "is a pledge Trump intends to maintain."
One fun thing: In a nod to SNL, Spicer joked, "Don't make me make the podium move!" when asked if he got counseled over his jobs numbers tweet.
Go deeper