The takeaways from Mitch McConnell's Friday presser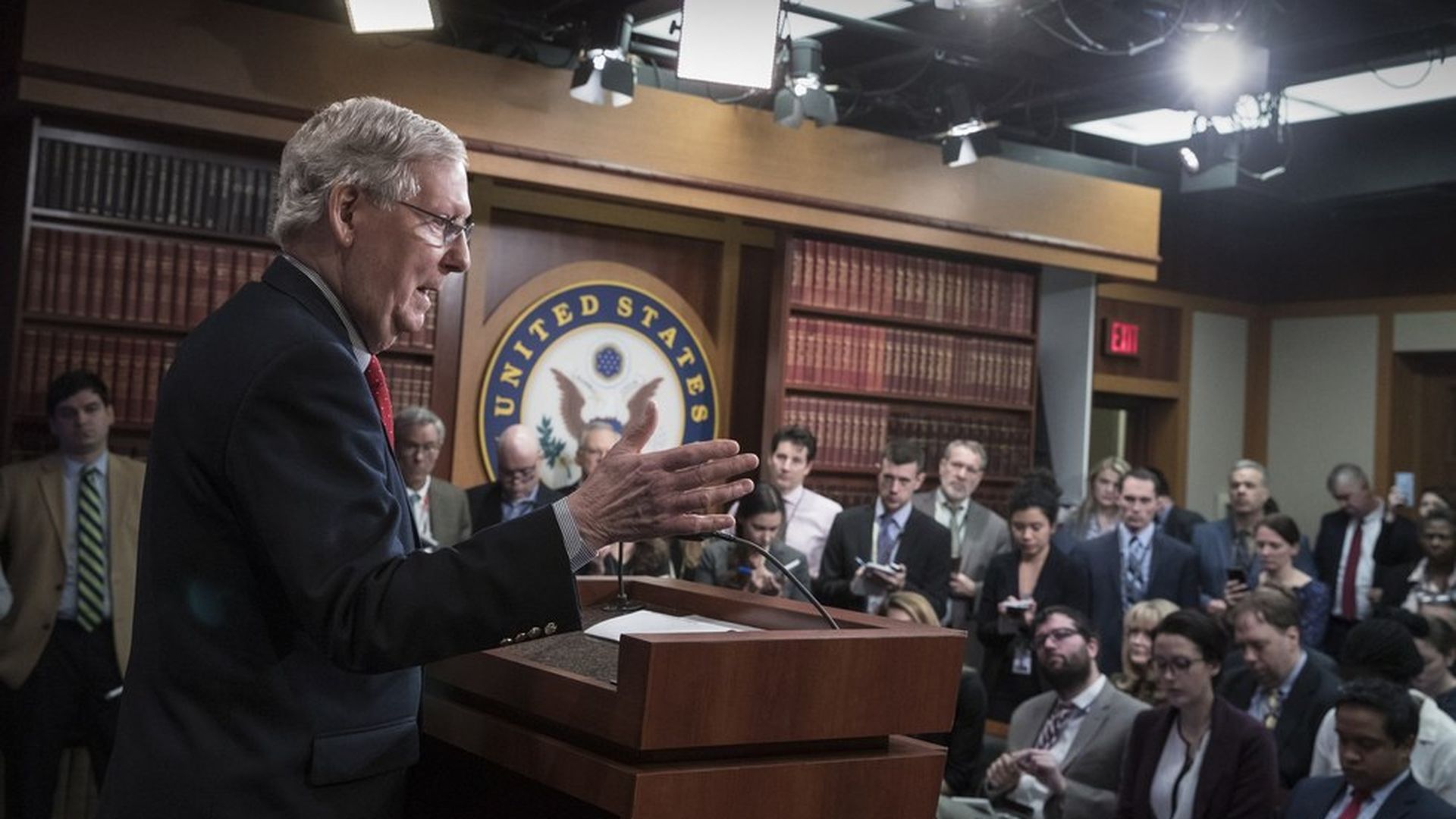 Senate Majority Leader Mitch McConnell's Friday press conference comes before the start of a week-long congressional recess. The highlights:
Russia contacts: When asked whether he believes Trump's denial that no one from his campaign has been in contact with Russia, he said "I don't know."
"I'm not a great fan of [Trump's] daily tweets. What I am a fan of is what he's actually been doing." He added that he's also not a fan of "the extra discussions that he likes to engage in. But we're going to soldier on."
Applauded Trump's Cabinet as "the most conservative" he's seen in his time in office and blasted "left-wing agitators" for delaying the confirmation of Trump's nominees. He hopes that "at some point here the other side will accept the results of last year's election."
Indicated that any bill intending to end DACA may not be popular among Republicans on the Hill, and there may be support for passing bipartisan legislation to protect them from deportation. Added that he's "very sympathetic" with the Dreamers.
Republicans will pass their health and tax agendas with or without Democratic votes.
Incoming infrastructure plan: Predicts legislation on the creation of a new infrastructure investment program will head to Congress soon, and he hopes it will draw bipartisan support.
Hopes Judge Neil Gorsuch will be confirmed to fill the vacant Supreme Court seat before the start of the next congressional recess in mid-April.
Go deeper