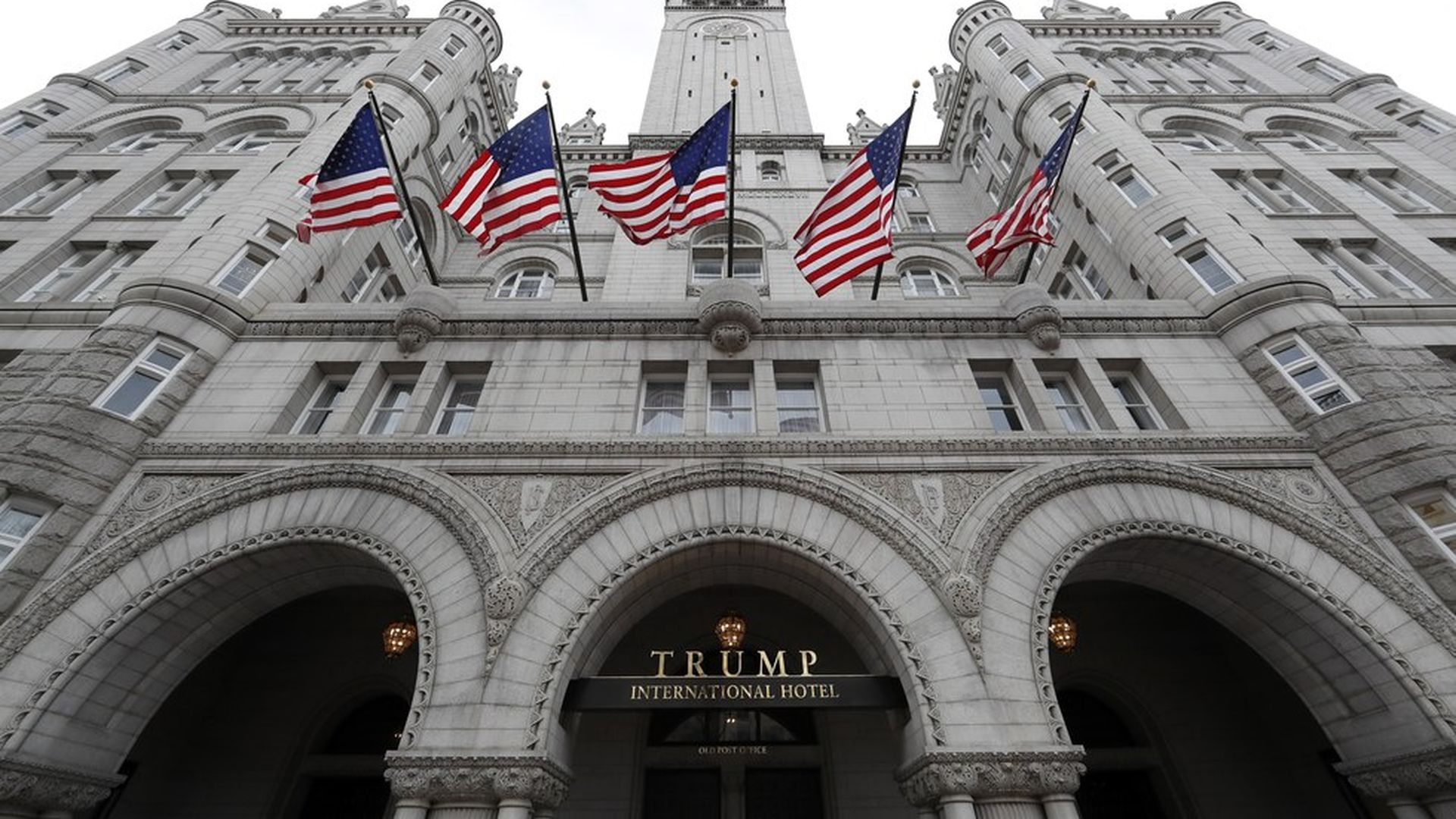 TIME's latest cover story, "Why Donald Trump's Washington hotel is the capital's new swamp," by Alex Altman:
"There's a seafood pyramid called 'the Trump tower' that costs $120."
A former Trump campaign adviser: "Of course we hang out there. Everyone hangs out there. Being in the Trump hotel's lobby is a way to get people to know you."
One longtime Republican power broker summed up the role the hotel is playing in Trump's Washington: "It is a magnet for unsophisticated foreign governments and companies to offer tribute. It does not work, but it's perceived as a path to influence."
Go deeper