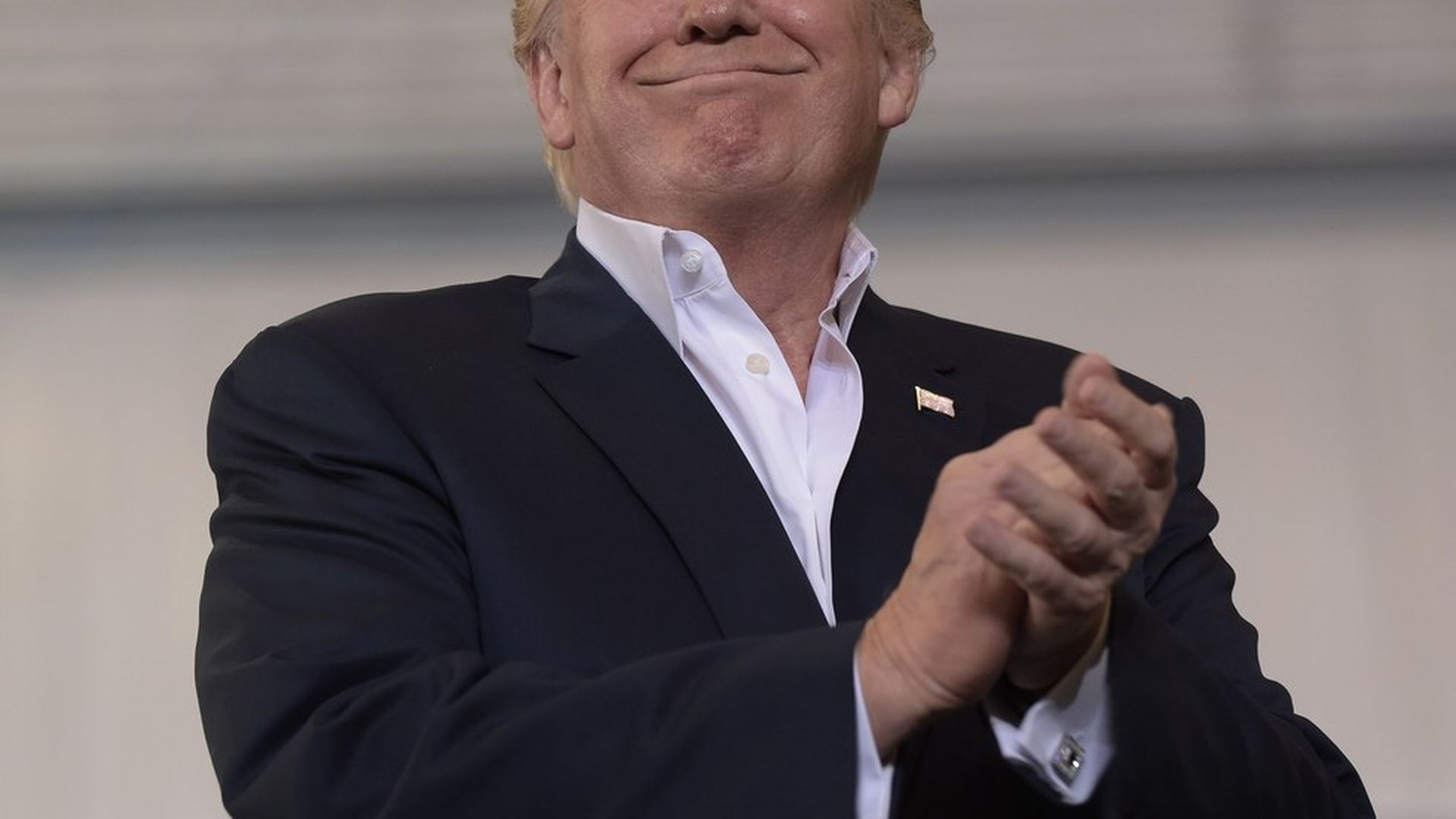 We wrote yesterday what the president SHOULD do in his address to Congress next Tuesday, and got hit with calls and emails from top White House officials about what Trump WILL do.
The news: Officials swear the speech, written by Stephen Miller and others with heavy input from POTUS, is decidedly more upbeat than his inaugural address — "optimistic and uplifting."
A top adviser said: "President Trump is determined to capture the sunny optimism of Reagan to temper the populist anger reflected in his core policies."
While aides dispute that Trump's inaugural address was dark in tone and substance, they concede it was viewed that way by all but true believers. For the Joint Session address, they are self-consciously trying to strike a happier tone for a broader audience, with lots of emphasis on what has been done to date — and what can be done in Congress this year (health care, tax reform and a new partial wall on Mexican border).
But, but, but ... We heard this same spin before his inaugural, and Trump's mostly red-meat campaign rally was supposed to be a message of "unity." So let's see if it's Charlie Brown and the football — or a real shift, even for one night.
Sound smart: They won't say it publicly, but Trump officials are actually TRYING to be normal. They feel good about their pushback against the Russia scandal, the pick for national-security adviser winning rave reviews from Rs and Ds, yesterday's shockingly ordinary tour of the National Museum of African American History.
In private, West Wing aides say the media should cut them slack, given this is a non-politician staffed by a lot of people new to Washington politics.
Go deeper