The story Trump could have had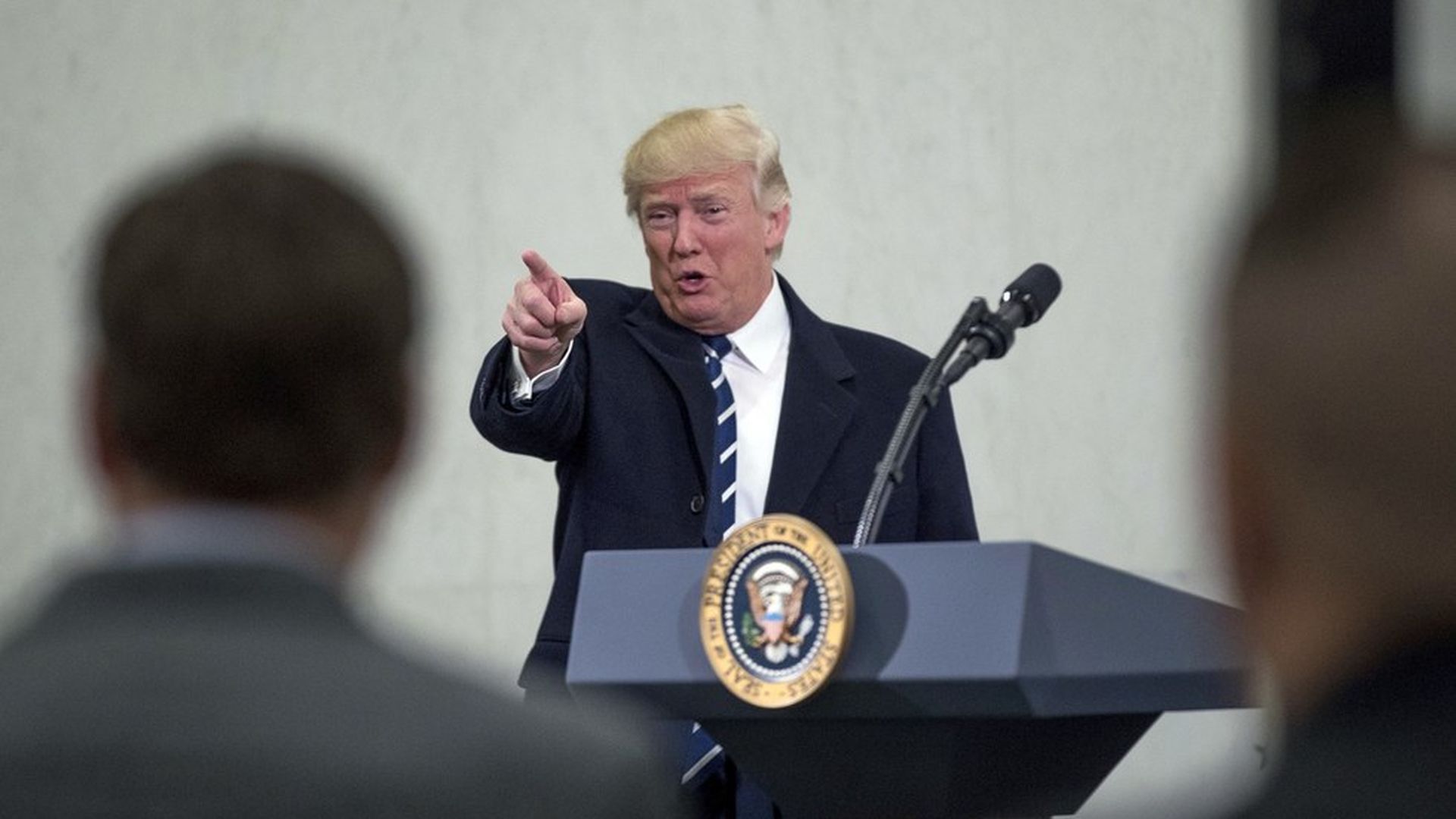 President Trump, on his first full day in office, praised the intelligence community during a solemn trip to CIA headquarters and announced a state visit and trade talks with British Prime Minister Theresa May, reaffirming the skittish United Kingdom as a top U.S. ally.
Instead ...
President Trump introduced a new manifestation of the permanent campaign on his first full day in office when he traveled to the CIA's most hallowed ground to deliver remarks that included rally-style digressions, boasts and inaccuracies.
What Trump said:
He started with a dig at "the dishonest media," then briefly got down to business, saying there is "nobody that feels stronger about the intelligence community and the CIA than Donald Trump. There's nobody. Nobody. … I am so behind you." Trump talked of getting rid of ISIS and eradicating radical Islamic terrorism.
Then he turned to himself: "I feel young. I feel like I'm 30, 35, 39." And the "good reviews" of his inaugural address. He lambasted coverage showing a smaller crowd on the Mall than Obama drew for his first inaugural: "I get up this morning, I turn on one of the networks and they show an empty field. … But it's a lie. … So we caught them, and we caught them in a beauty. And I think they're going to pay a big price."
Then TIME magazine: "I have been on their cover, like, 14 or 15 times. I think we have the all-time record in the history of TIME magazine."
The facts: Nixon had 55 TIME covers, and Hillary Clinton had 19 before this campaign began. On the crowds, decide for yourself, based on these two pictures, 45 minutes before each oath of office. (The article notes: "Attendees were still entering the National Mall up until Mr. Trump's speech.")
The reaction: John Brennan, who had been CIA director until the day before, said through an aide's tweet that he was "deeply saddened and angered at Trump's despicable display of self-aggrandizement … in front of CIA's Memorial Wall of Agency heroes."
Go deeper