The State Department just had a mass exodus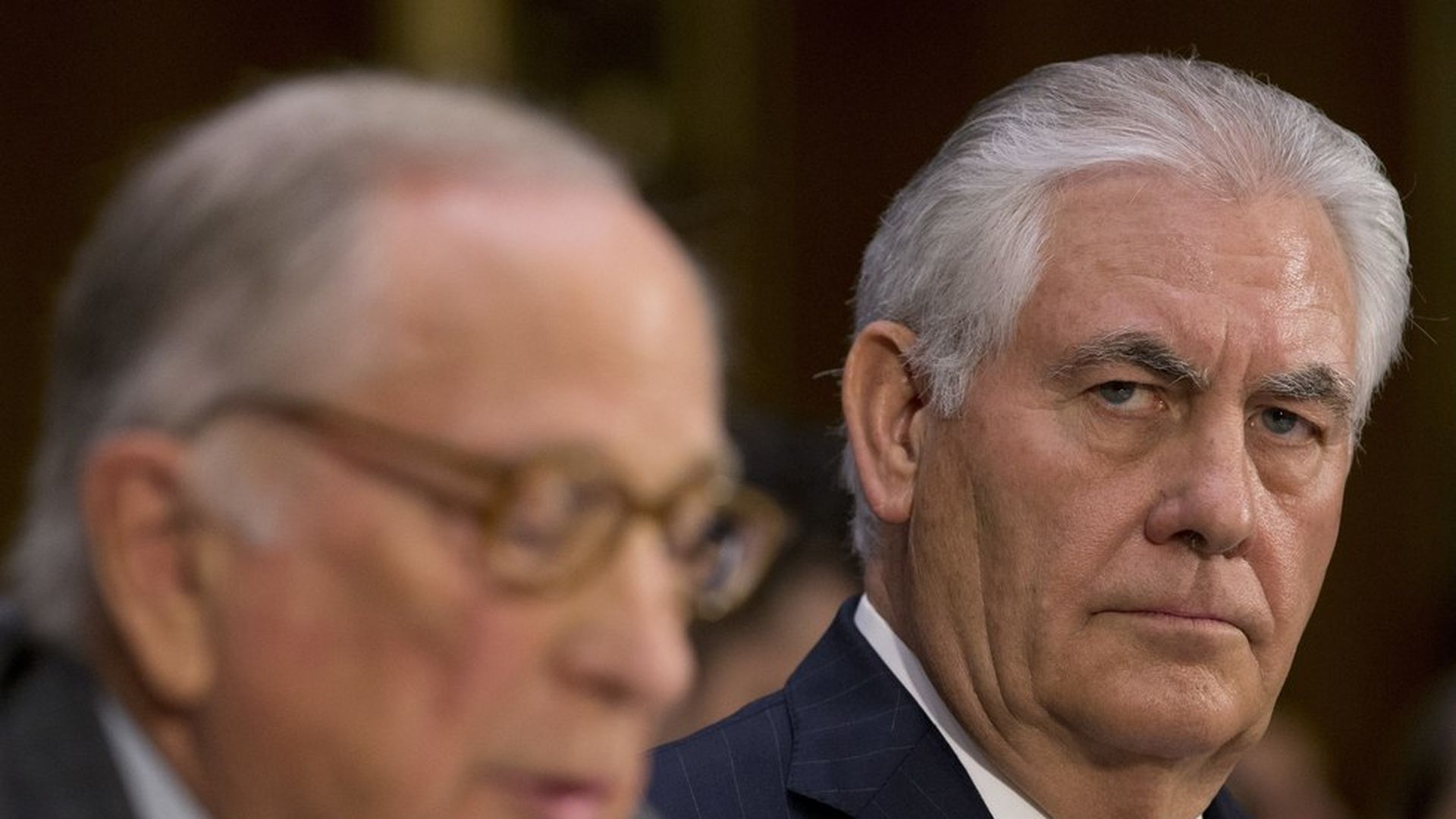 Four senior level officials, including undersecretary for management Patrick Kennedy, unexpectedly resigned from the State Department on Wednesday afternoon, according to the Washington Post. Two other senior officials resigned last week. Rex Tillerson has a lot more work to do.
"It's the single biggest simultaneous departure of institutional memory that anyone can remember, and that's incredibly difficult to replicate. Department expertise in security, management, administrative and consular positions in particular are very difficult to replicate and particularly difficult to find in the private sector." — David Wade, John Kerry's State Department chief of staff
Is this normal? AP's Matt Lee says resignations like this come with every transition.
UPDATE: CNN claims that the State Department officials did not resign, but that the Trump administration fired them.
Go deeper