The skinny guy in the cereal aisle is a robot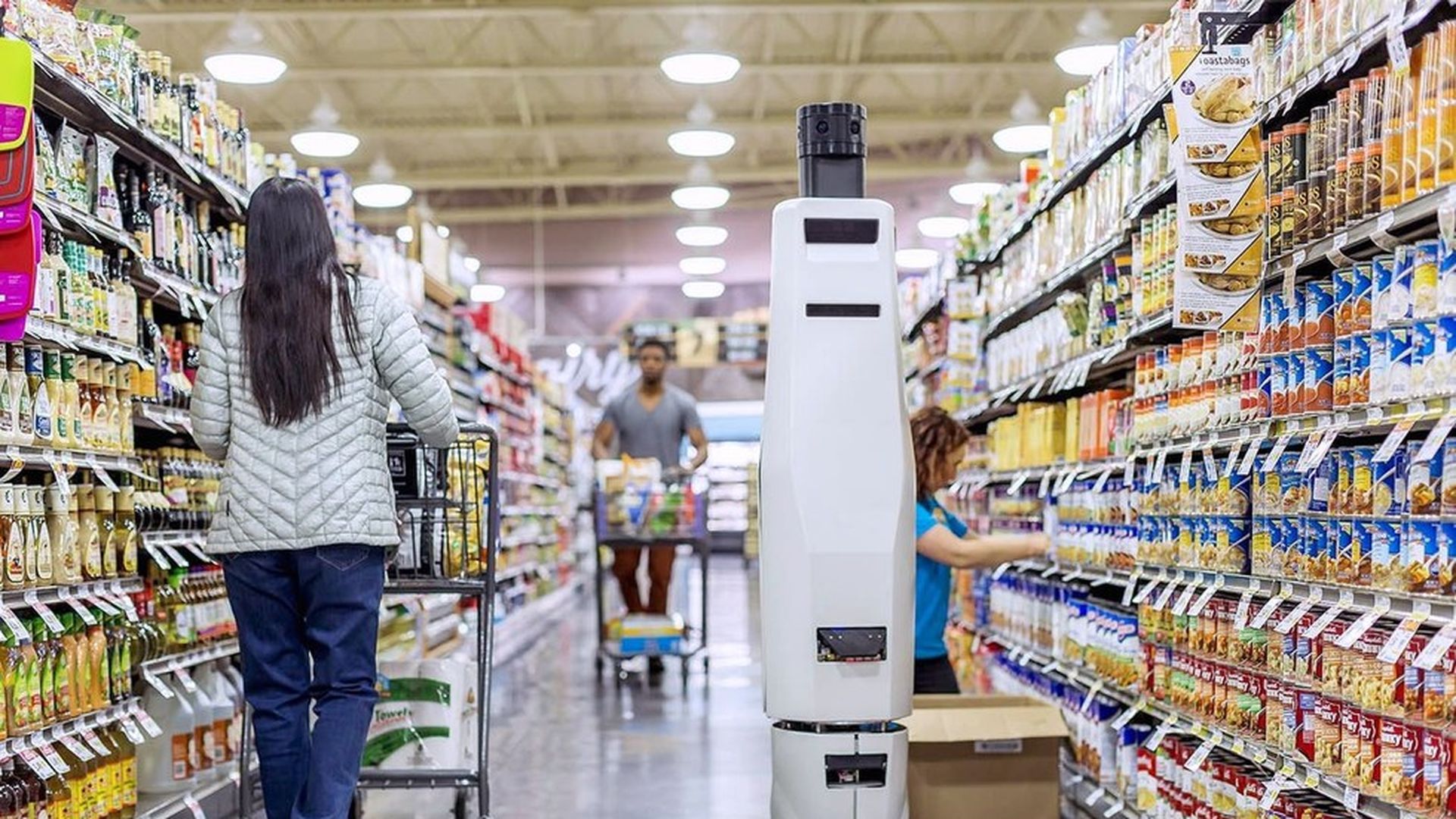 After their break into the fast-food industry, robots are about to debut in big retail stores: Later this year, a Carnegie Mellon University spinoff is launching a mobile robot that it says can work agilely around workers and shoppers while keeping track of inventory.
Sarjoun Skaff, founder of Bossa Nova Robotics, would not say which store his robots will debut in, but only that it is a big-box retail chain. He said Bossa Nova, a Pittsburgh startup that has raised $24 million in venture capital, has been testing the tall, skinny, wheeled robots in stores for four years.
Why it matters: Look for the relatively fast arrival of such robots in grocery and other big stores, which are seeking to staunch losses as shopping shifts online. One big money suck: mislaid, lost and poorly tracked inventory, which according to studies results in billions of dollars in losses a year.
The arrival of robots and general automation in restaurants and stores is raising the worry of the loss of jobs, since retail, with 15.9 million workers in the U.S. alone, is one of the single biggest employers in the world. It is both a first job and a last resort for a large segment of the population in many countries.
Some 80,000 U.S retail jobs were lost in the first five months of the year. Online stores like Amazon are hiring, but they have not matched layoffs in department and other big stores.
Go deeper