The size of Trump's cabinet is causing problems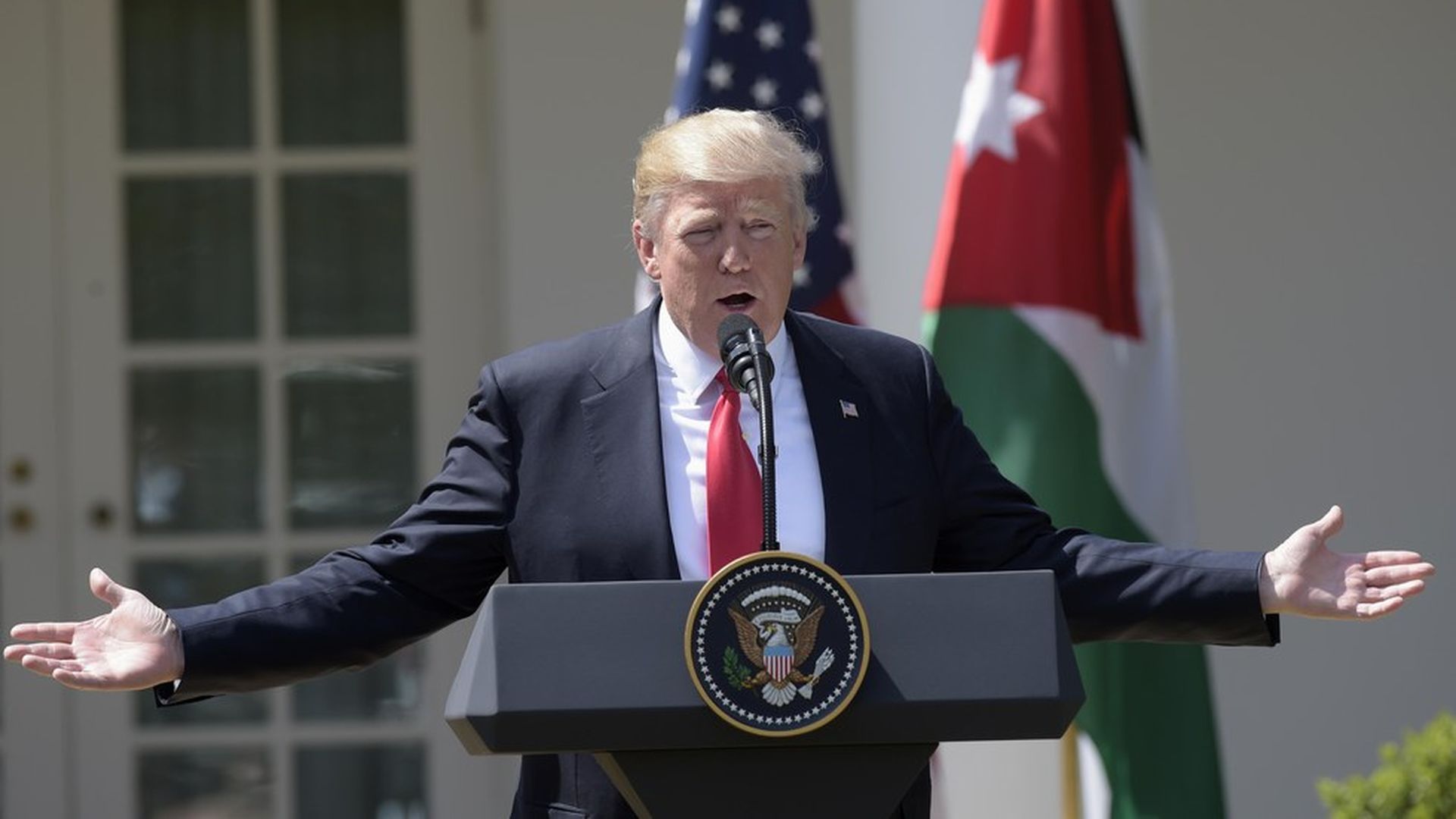 The huge number of vacancies throughout the top ranks of government is concentrating power in the West Wing — to Jared's benefit, and with the effect of balls getting dropped.
"Too few people are doing too much, and it's keeping the Cabinet weak," said one outside adviser to the West Wing. "In a Cabinet of people who are used to being superstars, no one has been able to negotiate to get a high-powered team in."
"Bannon will tell you: We're doing things differently — that's the way it used to be," said a veteran of past Republican White Houses. "But there are some actual functions of government that need to be carried out by these buildings."
The belittlement of the Cabinet is most apparent in the invisibility of Sec. State Rex Tillerson, a 65-year-old former corporate titan who's now operating in the shadow of 36-year-old Kushner.
"I don't know what Rex does every day," a friend said. "[SecDef] James Mattis is home alone."
According to the Political Appointee Tracker of the Partnership for Public Service, of 553 key positions in the Trump administration requiring Senate confirmation, 486 have no nominee, 24 are awaiting nomination, 21 have been nominated and 22 confirmed.
The partnership shared the latest historical equivalents with Axios AM. As of today:
Trump: 21 nominations, 22 confirmed.
George H.W. Bush: 72 nominations, 27 confirmed.
Bill Clinton: 69 nominations, 44 confirmed.
George W. Bush: 65 nominations, 32 confirmed.
Obama: 120 nominations, 54 confirmed.
As Trump might tweet: Big difference!
Go deeper